Dinner Made Easy: Meal Plan #8 - Tired of standing in front of your refrigerator, freezer, or pantry trying to decide what's for dinner? That was me until I found meal planning! I have been hooked ever since, and you will be too. It's so easy!
I cannot believe it's almost November! There's something different about this year. It's flying by way too quickly. I think. Anyways. Let's chat about this meal plan. Shall we?
If you haven't started to meal plan, it's so easy, and anyone can do it. Sometimes it takes a little long, but it's worth it in the long run.
Week 8: 
Monday (10/29) - Pork Chops with a Creamy Mushroom Sauce with a side salad and Tuscan oven roasted red potatoes.
Tuesday (10/27)  - Unstuffed Cabbage Roll Soup.
Order our favorite weekly meal planning pad today! Contains a grocery shopping list and tears off! 
Wednesday (10/28) - Spinach Lasagna Roll-Ups with a side salad and homemade cheesy garlic bread.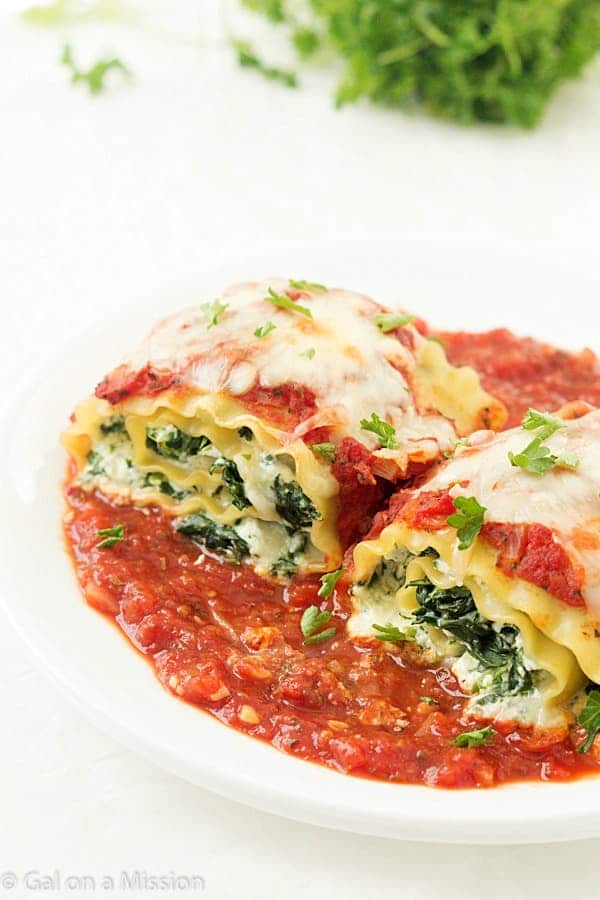 Thursday (10/29) - Apple Stuffed Chicken Breasts with roasted butternut squash.
Friday (10/30) - Penne Rosa.
Saturday (10/31) - It's Halloween! Slow Cooker Vegetarian Chipotle Chili served with fresh buttered broccoli and a slice of bread.
Sunday (11/1) - Leftovers. Butterfinger Muddy Buddies for dessert!
Looking for even more inspiration, take a look at our other meal plans!