Slow Cooker Vegetarian Chipotle Chili – So flavorful and comforting you won't even miss the meat!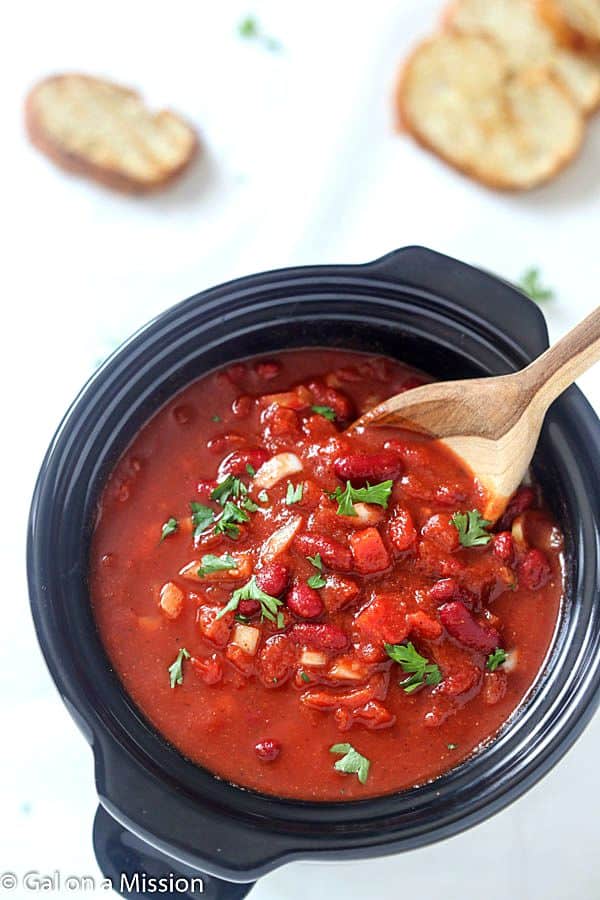 With the air starting to crisp, we all seem to crave comfort food. I'll gladly take any comfort food, but give me a bowl of chili and I'm content.
If you haven't noticed yet, football games have begun – preseason for the professionals and college. Are you in it for the food or the games? I'm a for a little bit of both. The best of both worlds.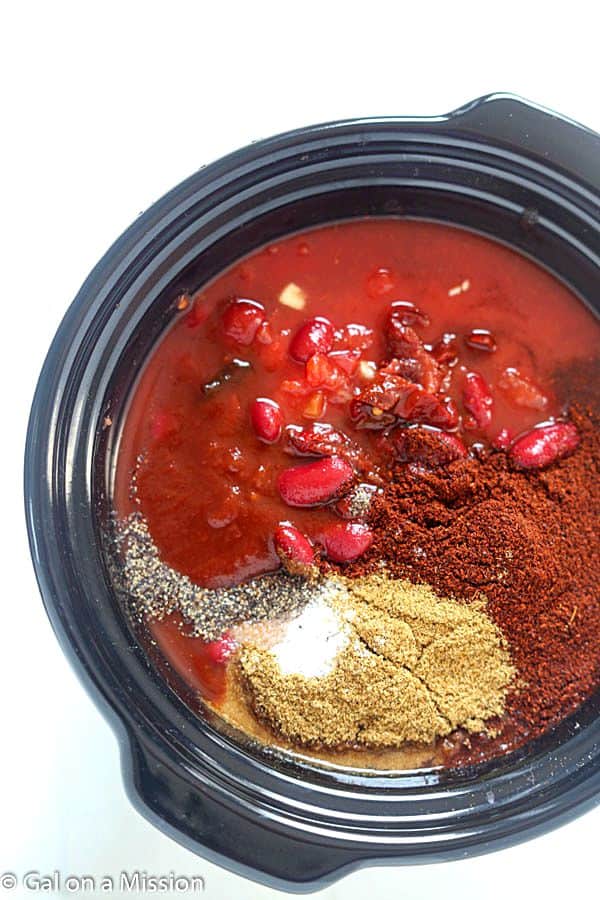 Before I get any further into this post. How many times a week or month do you have meatless nights? Are they typically on Monday for you? I try to aim around two meatless nights a week. Sometimes my better half doesn't even notice! Particularly this slow cooker vegetarian chipotle chili.
This fall and football season, I encourage you to take the #MeatlessMondayNight challenge. Not only are meatless and dairy-free diets great for you, but they can be amazing – trust me.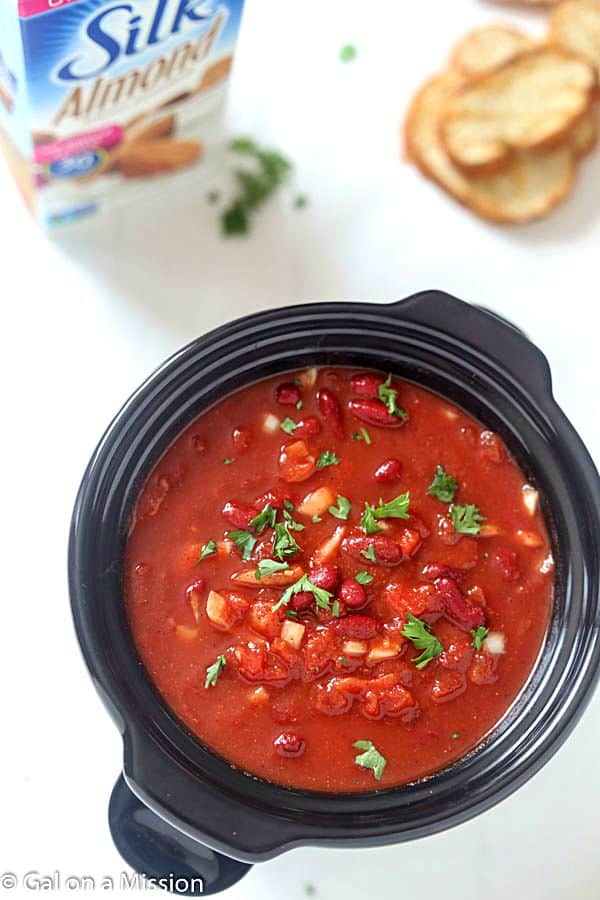 You will be surprised at how easy this slow cooker chili is! All you have to do is add all of the ingredients into your slow cooker and allow it to cook-all-day long. Besides the occasional stir and taste. Oh, please taste because it has to be perfect to serve it to our guests.
That's what I keep telling my better half!
Don't mind any kind of meat in your chili? Try adding our shredded beef chili or even pumpkin chili to your menu! You will be surprised how delicious the pumpkin chili is.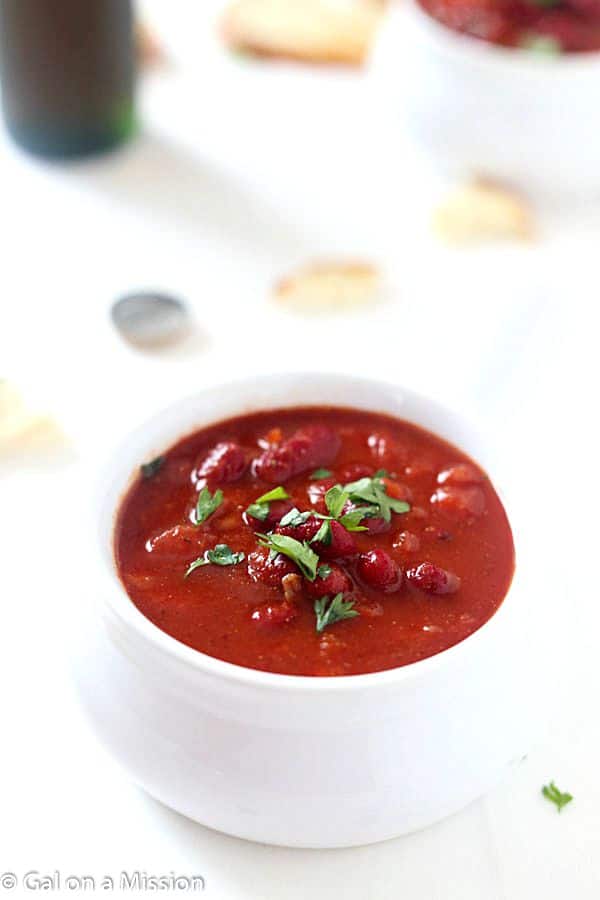 There are a couple of tips I think I could share with you. You can sauté the onions before adding them to your slow cooker, or you can add them raw. To keep the recipe completely meatless and dairy-free, I added Silk Almond Milk to make it a little creamier.

Slow Cooker Vegetarian Chipotle Chili
Author:
Chelsea @ Gal on a Mission
Ingredients
1 medium yellow onion, diced
4 garlic cloves, minced
1 cup lager-style beer
(2) 15-ounce can tomato sauce
28-ounce can diced tomatoes
(3) 15-ounce can dark red kidney beans, drained
2 chipotle peppers in adobo sauce, diced
2 tablespoons adobo chipotle sauce
2 tablespoons chili powder
1 tablespoon cumin
1 teaspoon salt
½ teaspoon pepper
⅓ cup Silk Almond Milk, optional for creaminess
Instructions
Place the onion, garlic cloves, beef, tomato sauce, diced tomatoes, dark red kidney beans, chipotle peppers, adobo chipotle sauce, chili powder, cumin, salt, pepper, and almond milk into a 4-quart or larger slow cooker.
Cook on high for 4 hours or on low for 8 hours. Stir occasionally.
Serve with your favorite toppings.
Create your own Slow Cooker Vegetarian Chipotle Chili using the recommended equipment: 
This conversation is sponsored by Silk. The opinions and text are all mine.