Baked Cajun Chicken Breasts – Oh, so juicy and flavorful. Delicious on sandwiches, salads, you name it!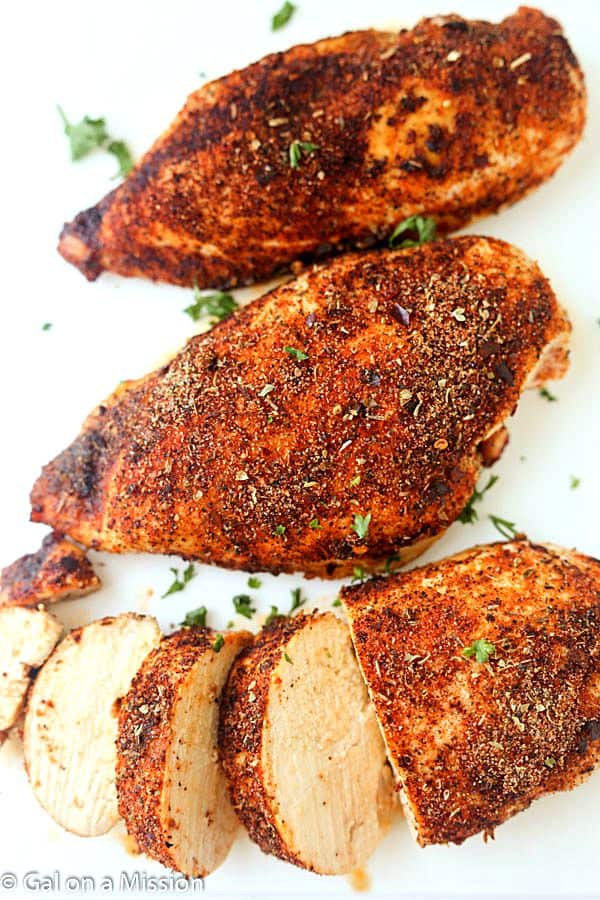 For sometime now I have been trying to perfect the best darn good cajun chicken breasts. Every time I made them something seems off.
They didn't taste just right.Not enough paprika flavor. Not enough flavor. Not spicy enough. Not moist enough. The list goes on.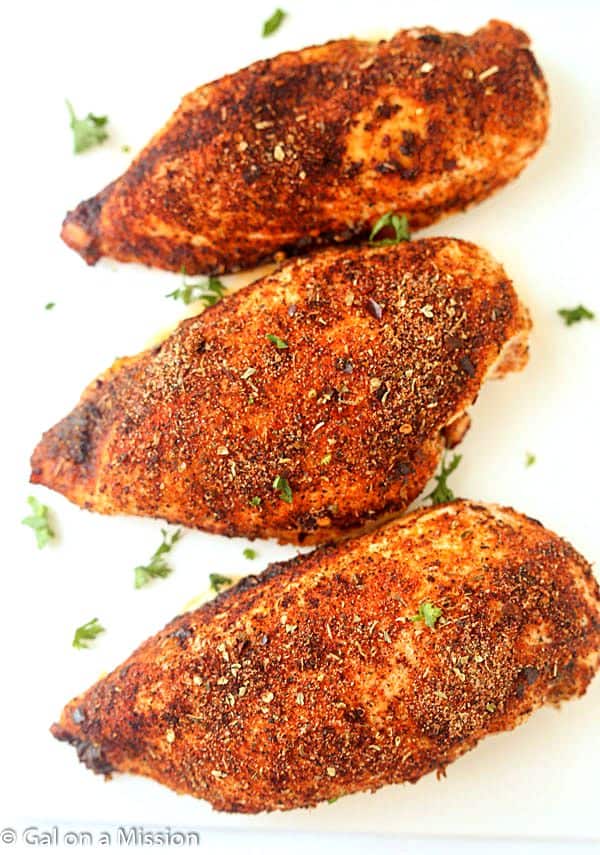 I have to tell you a little secret. These baked cajun chicken breasts are absolutely perfect. Nothing is wrong with them, not even the smallest little thing. They are juicy, contain enough paprika flavor, the perfect flavor throughout the breasts, and spicy just enough to make you taste buds go crazy.
Pure perfection, my friend. If you are looking for other chicken breasts, I highly recommend trying out cheesy bacon chicken breasts – only a few ingredients are needed.
If I ever get a chance to do food prep, I like to keep a couple of these chicken breasts in the refrigerator for a quick lunch or dinner. They make the best chicken sandwiches and perfect on top of salads.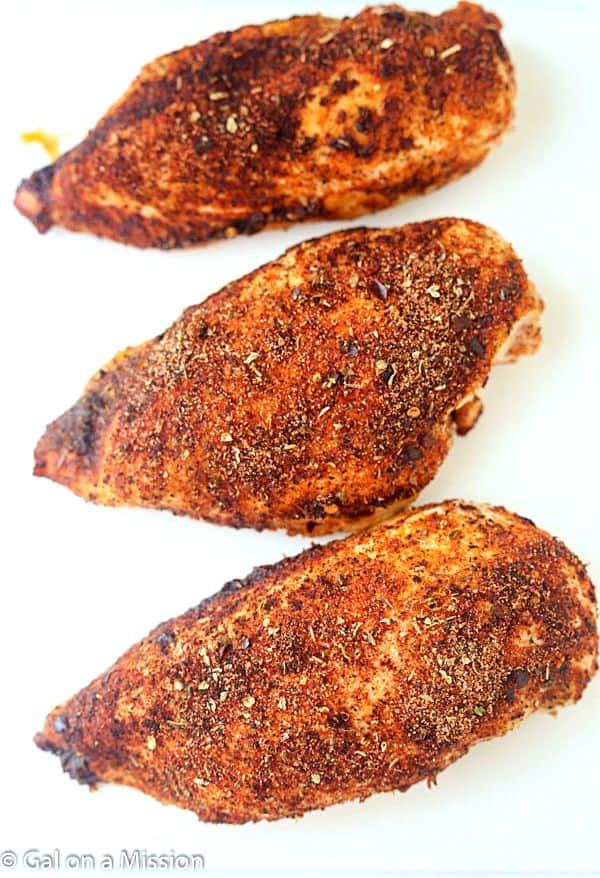 How do you normally bake your chicken breasts? Medium heat, 350 degrees, for 45-minutes? High heat, 450 degrees for 18 minutes? We usually always bake our chicken breasts in an 8×8 baking dish, or larger depending on how many we make.
In order to contain the perfect chicken breast, in my opinion, I like to bake them at a high heat, 450 degrees, for a short amount of time, then remove them from the oven and cover with aluminum foil for another 5-minutes. They are crispy on the outside, juicy and tender on the inside.

Baked Cajun Chicken Breasts
Author:
Chelsea @ Gal on a Mission
Ingredients
1 teaspoon salt
½ teaspoon cayenne pepper
¼ teaspoon crushed red peppers
1 teaspoon garlic powder
1 teaspoon paprika
½ teaspoon pepper
½ teaspoon onion powder
½ teaspoon dried oregano
½ teaspoon dried thyme
3 large chicken breasts or 6 small chicken breasts
Instructions
Preheat oven to 450 degrees. Grease an 8x8 baking sheet or dish. Set aside.
Mix together the salt, cayenne pepper, crushed red peppers, garlic powder, paprika, pepper, onion powder, dried oregano, and dried thyme in a small ramekin.
Rub the spice mix onto the chicken breasts.
Bake for 18 minutes. Remove the chicken breasts from the oven and cover with aluminum foil and bake for another 5 minutes.