An amazing and mouthwatering creamy grilled salmon and pasta recipe that is out-of-this-world and so easy to put together! Ready in 30 minutes! 
During the summer months, I always have a taste for salmon. Not just one piece of salmon, but salmon everything. Cannot get enough of it.
Not only is salmon delicious, but it can be very healthy. Now it isn't too healthy in this recipe, but this sauce is so creamy and delicious.
It's okay every-now-and-then to splurge on great food. Did I mention how easy it is to make? No jars of alfredo sauce here. You can leave that at the store and make it homemade every time.
It really is very easy to make a simple alfredo sauce, trust me. You'll love this! If you aren't a salmon lover, you can always replace the salmon with chicken or just leave off the meat. Either way would be great.
Let's get off the salmon talk for just a minute. Okay? What did you do for Father's Day this year? This year, we went to see my father-in-law because we weren't able to visit my parent's in PA.
In the previous years, we have always took him fishing or something that he was interested in.
Happy belated Father's Day if you are a father! 🙂
If you are a seafood lover, you might also love my creamy shrimp pasta! It is healthier because it uses a creamy cauliflower sauce. It's delicious, but this is delicious as well.
You will need at least 10 ounces of salmon. You can grill it on the grill or use a grill pan. If you have neither of those, then a skillet is just fine.
I kept the salmon basic because I really wanted the alfredo sauce to shine - just squeezed lemon on top when it was cooking. Simple, easy, and delicious. My favorite three words.
For the creamy sauce, you will need to start a roux with butter, garlic, pepper, and flour. I like to add in the garlic and pepper when I add in the butter. Allows the flavors to blend a little bit more. You will then need to add in the flour and whisk.
You will want it to cook for a little bit on medium-low heat because you want the flour to cook and not have a strong flour taste in your sauce. Not good. After that you will need to ad in your milk and heavy cream. Turn up the heat and allow it to cook for about 5-6 minutes and continue to whisk.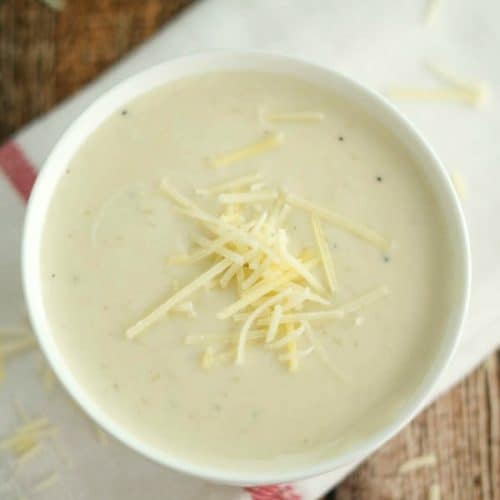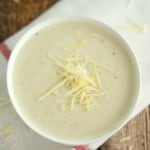 Creamy Grilled Salmon Pasta
Ingredients
10

ounces

of salmon

½

lemon

5

tablespoons

unsalted butter

1

garlic clove

minced

pinch

of salt and pepper

to taste

2

tablespoons

flour

2

cups

of milk

¼

cup

of heavy cream

16

ounces

1 package pasta
Instructions
Prepare your salmon by squeezing lemon juice all over. Place the salmon either on the grill or in a grill-pan and cook on medium heat until the salmon is fully cooked. Set aside.

Prepare your pasta by following the directions on the package.

In a large skillet, add in your butter, garlic, salt and pepper. Whisk until the butter is fully melted. Cook on medium heat for 10 minutes. Add in the flour and whisk. Cook for another 5 minutes.

Add in your milk and heavy cream. Cook for 5-6 minutes on low-to-medium heat and whisk occasionally.

Mix the pasta with your sauce, top the sauce with salmon chunks.