Lightened-Up French Onion Potato Salad Recipe – Perfect side dish with any kind of meat! Incredibly easy to make and everyone will love it! This potato salad doesn't have any mayo!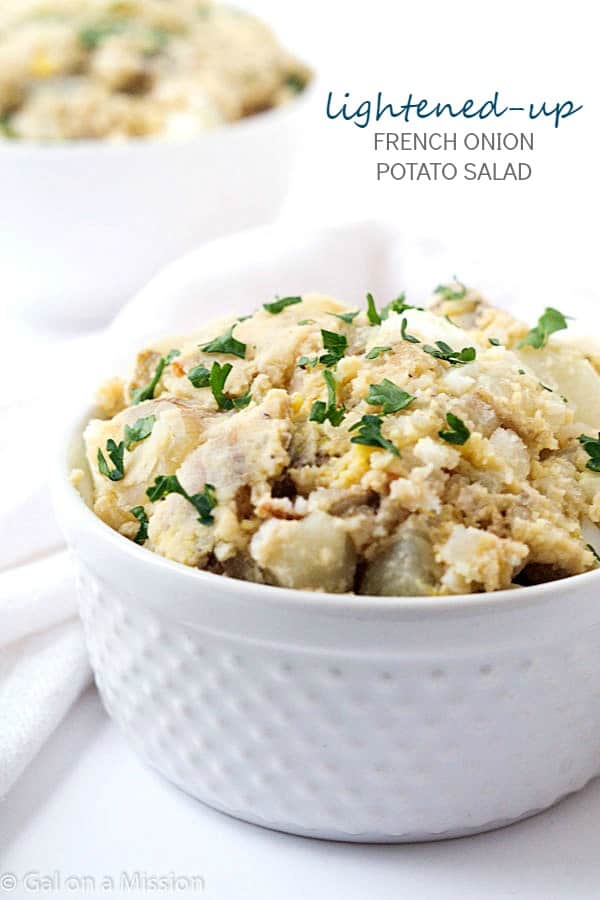 I am happy to say to say summer is right around the corner. Summer is always a great season for us because we love to grill out with family and have a great time. Having a fabulous conversation while you smell the delicious smells coming from the grill and laughing uncontrollably – that's what summer is all about, my friend. 
There is always a huge debate when grilling on which salad is perfect – potato salad, macaroni salad, or cole slaw. I love each and every one of those, but potato salad wins my heart every-single-time.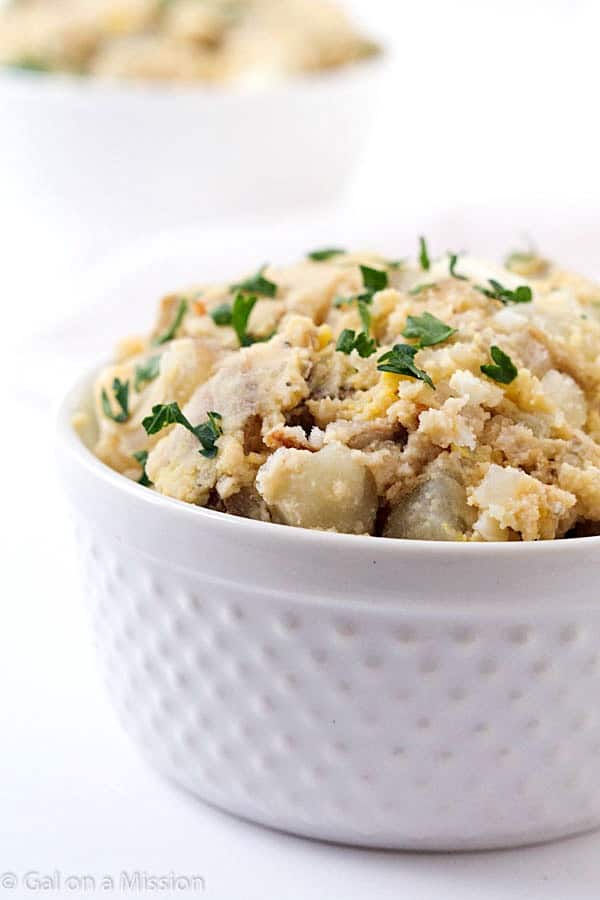 I'm not a huge fan of macaroni salad. I love cole slaw every-now-and-then, but I always love it on top of a pulled pork or chicken sandwich. Mmmm… my stomach is starting to growl with this food talk.
As we all know, potato salad usually comes with a lot of calories with the mayo. Today I am sharing a lightened-up version that still makes the salad creamy – greek yogurt. For the greek yogurt, I recommend non-flavored. I usually grab the vanilla flavored one and I may have made a mistake when I made the first batch. Yep, I add vanilla greek yogurt. Not sure those flavors do well together at ALL.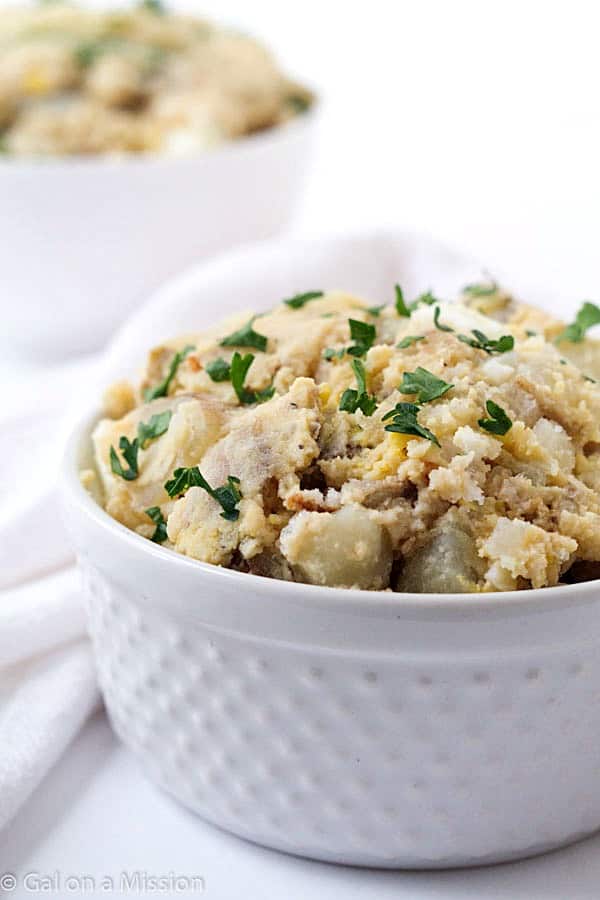 Please for my sake, add non-flavored greek yogurt. Your taste buds will love you more, I promise. Another different component of this potato salad is the french onion. Most people usually add onions to their potato salads, so they must go together, right? Oh, they do – really well!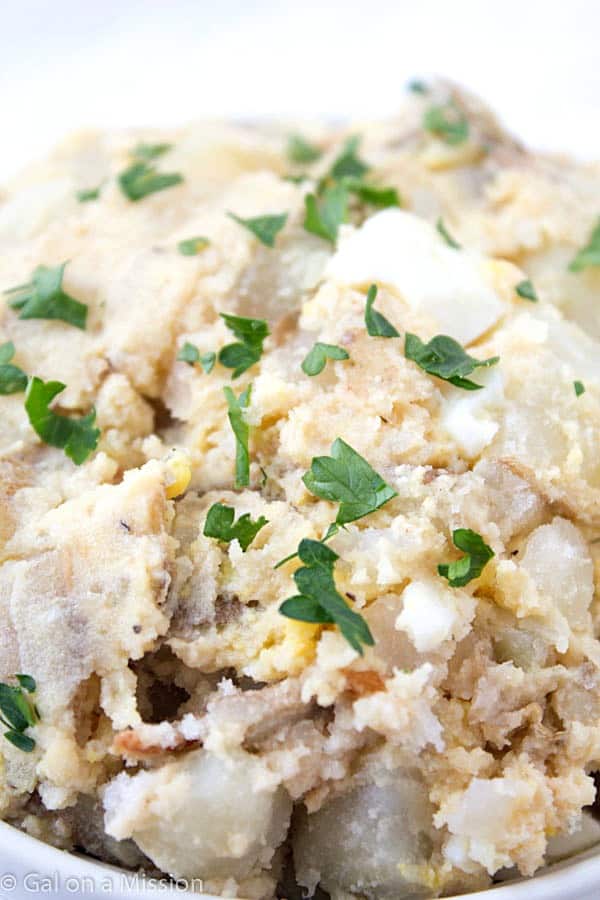 Even my traditional-eating husband loved it! It's really different and will sure to please everyone. You will be the talk of the gathering because of this potato salad.

Lightened-Up French Onion Potato Salad
Author:
Chelsea @ Gal on a Mission
Ingredients
2 and ½ pounds potatoes
1 tablespoon mustard
1 package french onion dip mix
1 cup plain greek yogurt
salt and pepper, to taste
Instructions
Dice the potatoes into ¼ inch chunks, place in a pot with boiling water and allow them to simmer for 20 minutes or until tender. Place the tender potatoes onto a baking sheet and allow them to cool.
Once the potato have cooled, place the potatoes in a large bowl. Fold in the mustard, french onion dip mix, and greek yogurt until combined. Taste and season with salt and pepper.
Store in an airtight container in the refrigerator at least 4 hours.
Notes
If you are having a picnic or grilling out, please refrigerate the potato salad because it contains dairy.
Equipment Used:
Pot
,
Baking Sheet
,
Mixing Bowl
 Other Recipes You May Enjoy: