Lemon Yogurt Cake -Incredibly moist and tender, melts-in-your mouth, and finger-licking delicious! The perfect lemon flavorful through the cake! Perfect anytime of the day.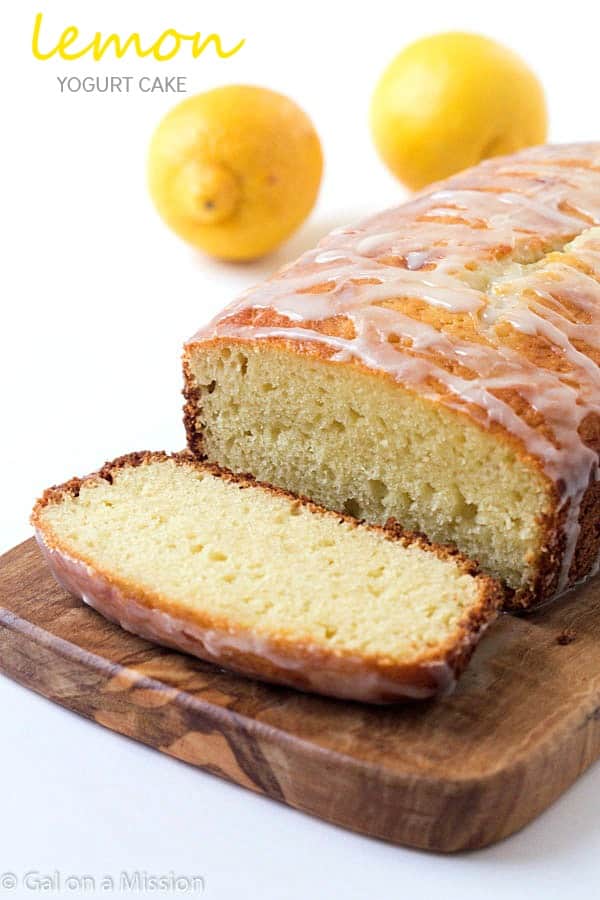 During the spring and summer months I crave lemon in just about anything you can think of. The sweet, tangy taste of lemon is so refreshing. It's a flavor that almost cleanses your palate after a heavy meal.
Speaking of heavy meals. We typically grill out for dinner; which consists of meat a side dish of vegetables and a side salad. Sometimes with the meat we have buns and the meals do start to get heavier. Sometimes I like to bunch on something sweet, but not too sweet.
This lemon yogurt cake is a perfect dessert option to make for your summer gatherings. You can make it for just yourself, too. No harm in that and I may have already done so. Oops.
If you are looking for grilling recipes to enjoy before your devour this lemon yogurt cake, I recommend sesame chicken kebabs or bbq bacon burgers.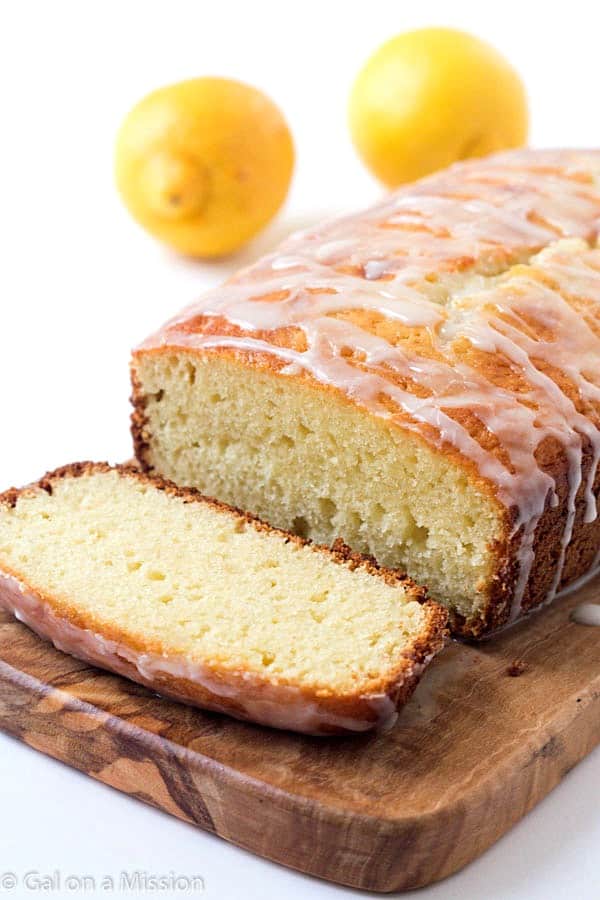 Speaking of the weather. We are going to be going on vacation next week and I may or may not be taking this cake with me. It's really that good, my friend. It's also not overly sweet. If you are looking for that extra sweetness, you can also add additional granulated sugar to the top when you pour the lemon juice over. I will share the exact measurement in the recipe.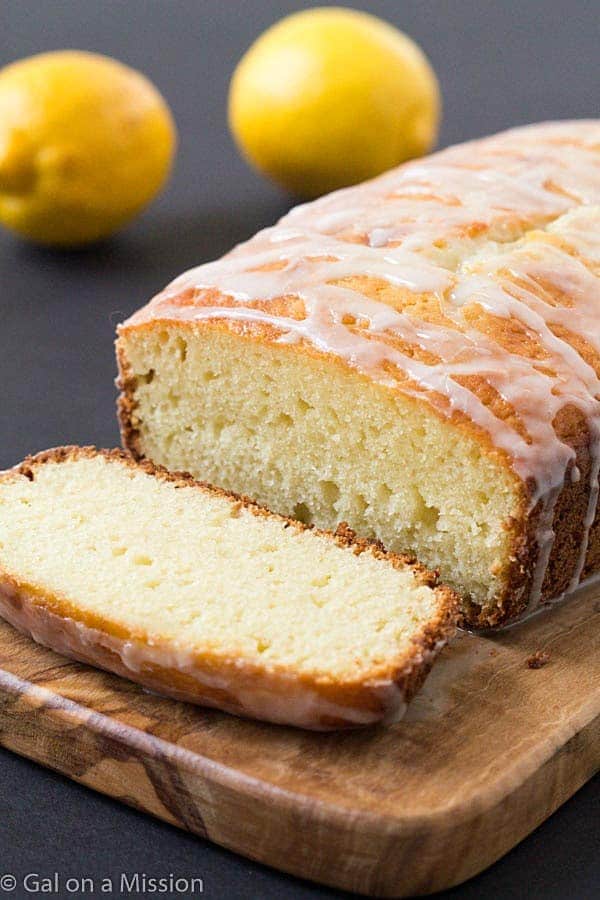 For this lemon yogurt cake, I used a loaf pan because they are easy. I lined the bottom with a piece of parchment paper and sprinkled flour all over the pan, which helps with sticking. It slide right on out for me!

Lemon Yogurt Cake
Author:
Chelsea @ Gal on a Mission
Ingredients
1 cup greek yogurt, non-flavored
½ cup oil
3 large eggs
1 cup granulated sugar*
zest of 2 lemons
1 teaspoon vanilla extract
1 and ½ cups all-purpose flour
½ teaspoon salt
2 teaspoons baking powder
Glaze:
⅓ cup + 2 tablespoons lemon juice
1 cup confectioners sugar, sifted
Instructions
Preheat oven to 350 degrees. Line parchment paper on the bottom of a loaf pan, sprinkle flour all around. Set aside.
Whisk together the greek yogurt, oil, eggs, and sugar together in a large mixing bowl. Whisk in the vanilla extract and lemon zest.
Using a plastic spatula; fold in the flour, salt, and baking powder. Pour the batter into the loaf pan and bake for 50 minutes. Allow the cake to cool for 10 minutes.
Remove from pan and pour ⅓ cup lemon juice on top. Prepare the glaze by whisking together the sifted confectioners sugar and 2 tablespoons lemon juice. Pour over the top of the cake.
 Other Recipes You May Enjoy: