A delicious butterscotch refrigerator cookie recipe that is just out of this world. Thick and chewy cookies - a milk dunking cookie. 
As a child, I always remembered my parents buying slice and bake refrigerator cookies. They are still around now and just as delicious. I knew I wanted to make a homemade version because it is just so easy. Why not?
Not only can you make these slice and bake refrigerator cookies, but you can just chill the dough in a bowl as well. Gotta love a recipe where you can do it a couple of different times. Recipe freedom! 🙂
I know you will love these cookies because there is nothing hard about them at all. They are super-thick and ultra-chewy - my favorite kind of cookies. Move on over hard cookies.
These cookies are definitely rich because of the butterscotch chip - exactly one cup in the dough. Just the same way as I like my chocolate chip cookies - 'lots of chip.
If you wish, you can cut it down to ¾ cup of butterscotch chips, but who wants to do that. I love these with tons and tons of chips.
Not only are these absolutely delicious, but they are so easy.
However you would like to chill these cookies, they do require at least 3 hours of chilling in the refrigerator. I think overnight is best - usually the way I always do most of my cookies. It makes them thicker and they do not spread out as much - yum.
As all of my cookie recipes, you will need to start out with softened butter at room temperature. You will also want your egg at room temperature as well. If you do not have the time, you can put the butter in the microwave and nuke for 5 seconds on one side, then turn it over and nuke it for another 5 seconds.
Room temperature egg - you will need lukewarm water on a bowl and just add in the add for 5 minutes. Easy.
After that you will need to cream together the sugars, and add in the rest of the ingredients.
You can either cover your mixing bowl with plastic wrap and put it in the refrigerator or you can spoon your cookie dough on top of plastic wrap and wrap it like a log - slice and bake cookies. You will want the log even.
Chill for at least 3 hours; however, overnight is best. Once the dough has finished chilling, you can either spoon it onto a baking sheet or slice the cookies and then place them onto the baking sheet.
Either way makes delicious cookies. The kids might think the slice and bake cookies are neat. I knew I always did.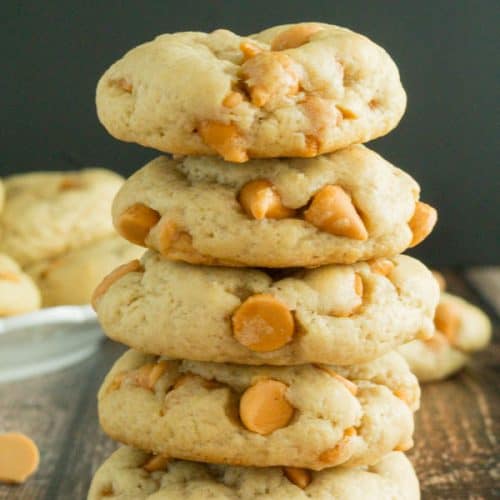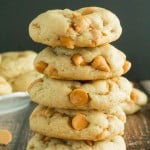 Butterscotch Cookies
Ingredients
½

cup

1 stick unsalted butter, softened at room temperature

¾

cup

brown sugar

¼

cup

granulated sugar

1

large egg

room temperature

2

teaspoons

vanilla extract

¼

teaspoon

salt

2

cups

all-purpose flour

1

teaspoon

baking soda

1

teaspoon

cornstarch

1

cup

butterscotch chip
Instructions
In a large mixing bowl, cream together the butter, brown sugar, and granulated sugar together on medium speed.

Add in the egg and vanilla extract. While still mixing on medium speed, add in the salt.

Slowly add in the flour ½ cup at a time on low-to-medium speed. Fold in the baking soda, cornstarch, and butterscotch chips.

You can either cover your mixing bowl with plastic wrap or spoon the cookie dough on top of the plastic wrap and wrap it like a log. Allow to chill in the refrigerator for at least 3 hours - overnight is best.

Preheat oven to 350 degrees and line a cookie sheet with parchment paper or a silicone baking mat.

Spoon the cookie dough onto the cookie sheet or slice and lay the cookies on top of the cookie sheet. Bake for 10-12 minutes.

Allow the cookies to cool for 1-2 minutes and then transfer to a cooling rack.
Oatmeal Chocolate Chunk Cookies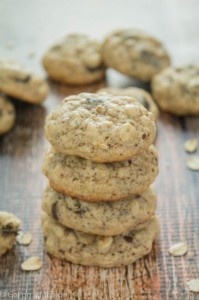 Soft-Baked Reese's Pieces Cookies