Apple Pie Crescent Rolls – Easy, quick and fabulous! Layered with brown sugar, pecans, apple slices, and then baked to perfection. Talk about not making an apple pie ever again!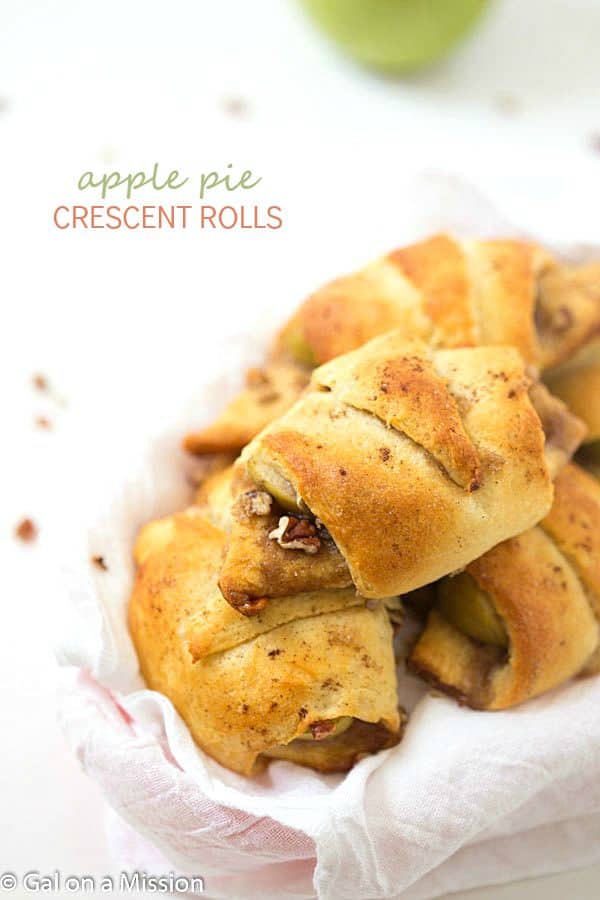 Last weekend, I wanted to kick off fall baking with delectable apple recipes. I haven't been on the pumpkin kick just yet, it's coming, I promise!
Let's chat about these apple pie crescent rolls. You are going to fall in love with them. They are savory, sweet, and all-around fantastic. Talk about easy-peasy, too.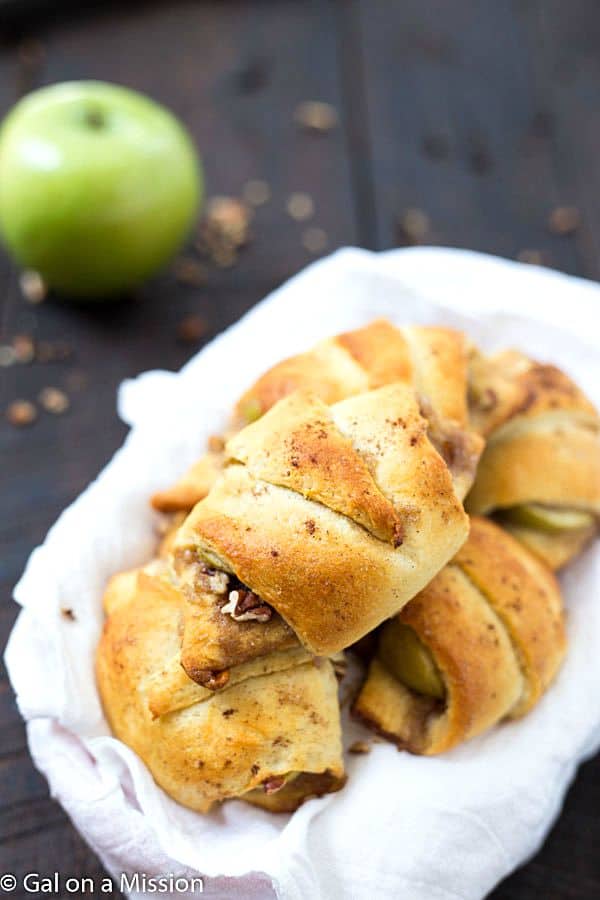 You can whip up these goodies in 25 minutes or less, depending on how quickly you are at assembling them. The assembling gets easier the more you make, so double the batch and you'll be a pro in no time!
Talk about not making an apple pie ever again. I am not a huge fan of pies because I am not crazy about the crust. Pie crusts are usually boring and bland.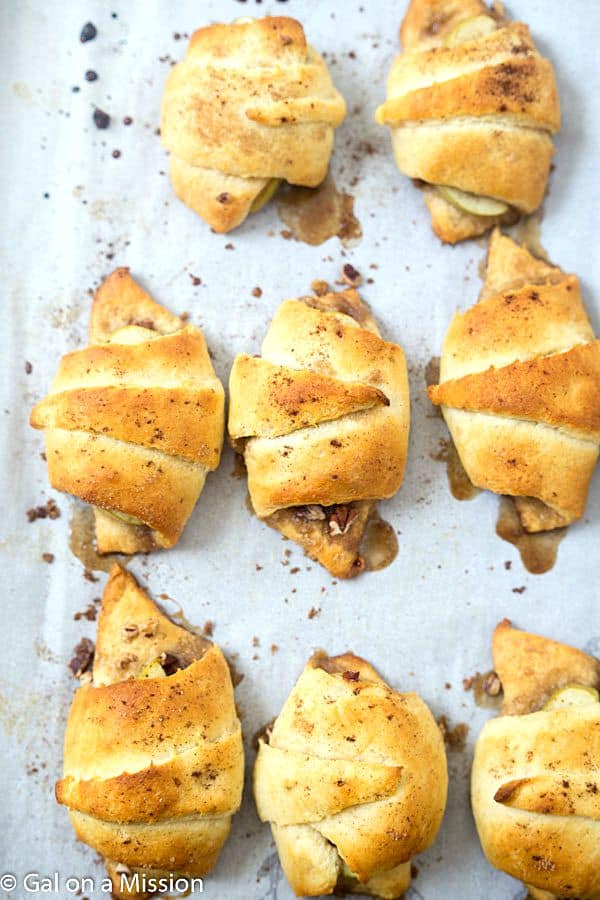 That's where these crescent rolls come in, goodbye to boring and dull and say hello to fabulous. Our family loves granny smith apples, and they add a hint of tartness in these apple pie crescent rolls.
With fall baking, there always come family baking memories. Do you have any? I do not because my mother wasn't a baker and always wanted something quick on the table.
Lately, we have been pigging out on Warm Apple Spice Sheet Cake with Sweet Caramel Sauce. Have you tried it yet? So good, but I will mention, it's really sweet.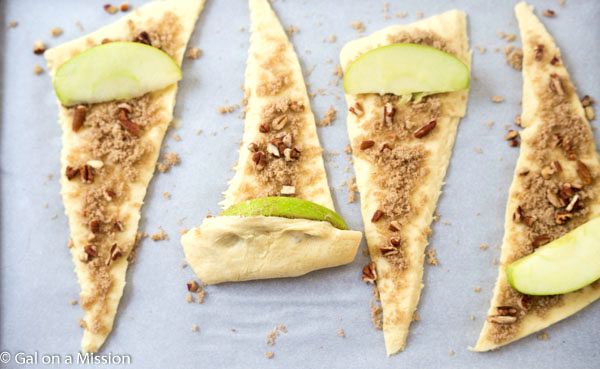 I can tell you that's where I get the idea of recipes that should be quick, easy and fabulous. Looking for an apple recipe that's fancy, try Slow Cooker Bloomin' Baked Apples!

Apple Pie Crescent Rolls
Author:
Chelsea @ Gal on a Mission
Ingredients
1 can crescent rolls, approximately 8
¼ cup dark brown sugar, lightly packed
1 teaspoon apple pie spice + extra for garnish
⅓ cup chopped pecans
3 tablespoons butter, melted
½ medium granny smith apple, cored and sliced
Instructions
Preheat oven to 375 degrees. Line a baking sheet with parchment paper.
Place the crescent roll dough onto the baking sheet. Set aside.
Mix together the brown sugar and apple pie spice. Place the mixture on top of the crescent roll dough.
Sprinkle the chopped pecans on top.
Toss the apple slices into the melted butter and place on top of the brown sugar filling. Roll the crescent rolls carefully and start on the next one until all are completed.
Sprinkle with extra apple pie spice.
Bake for 15 minutes or until lightly brown.
Create your own Apple Pie Crescent Rolls using the recommended equipment: