Apple Streusel Muffins – The perfect fall breakfast with hints of nutmeg, cinnamon, and cloves! Best when served warm with a slice of butter.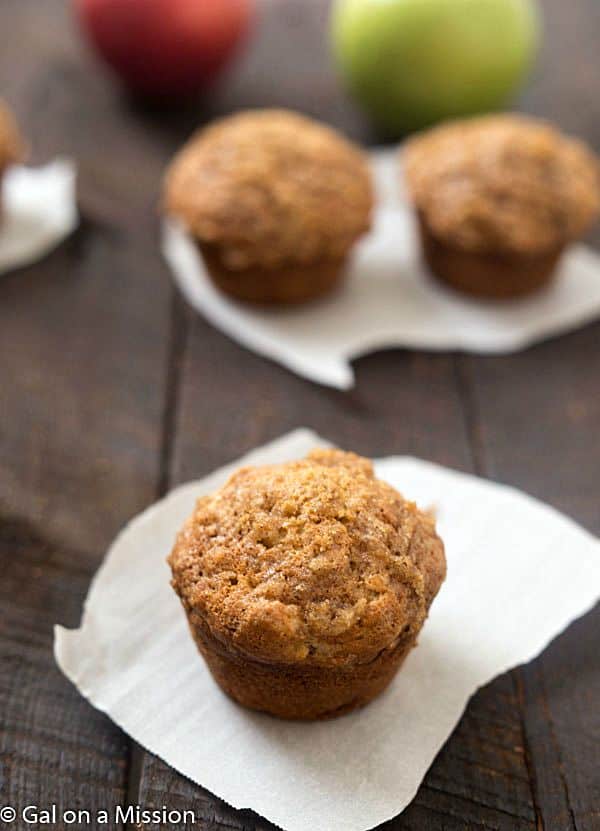 I am absolutely in love with these muffins. They are the perfect fall breakfast with hints of nutmeg, cinnamon, and cloves. Oh, and the apples. The apples are the best part!
Even though we aren't a big fan of muffins for breakfast, I still like to keep a stash in the freezer for on-the-go meals.
Sometimes we even have them as dessert because they tend to be a little sweeter. Now, these apple strudel muffins I can devour them all day long. They are that great.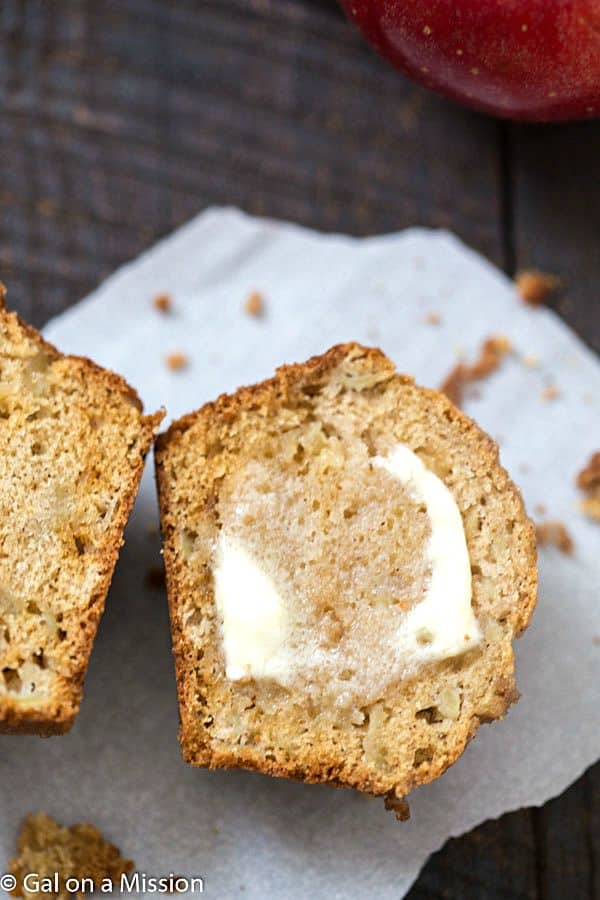 If you are looking for something tasty to add to your fall baking list, you should add these strudel muffins. The strudel on top of the muffins makes them extra special and fabulous.
For the apple pieces in the muffins, you can use any apple you prefer. I used gala apples because they have a great texture when baked.
If you on an apple kick, try our apple pie crescents or warm apple sheet cake!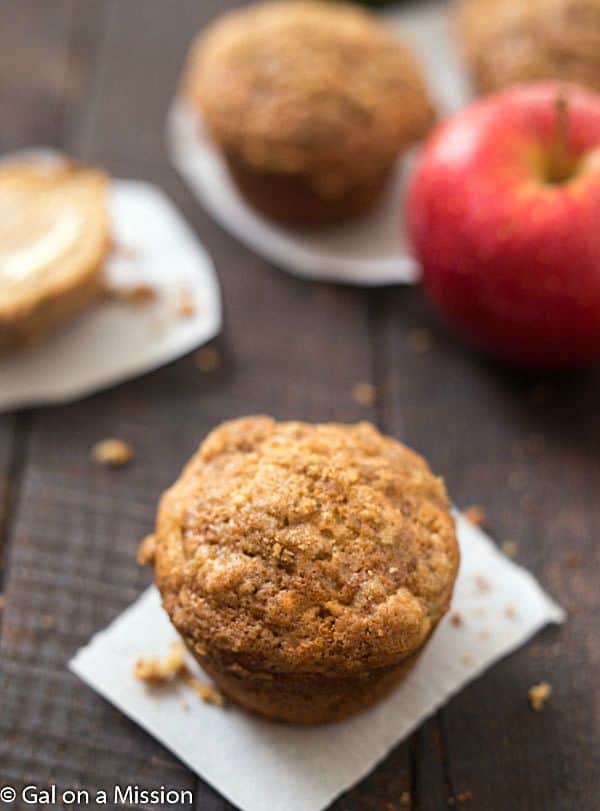 Another tip to keep in mind for these muffins, you do not want to overmix the batter. Overmixing the batter creates a gummy and dense muffin; not light and airy.
Looking for a muffin recipe that can be used any time of the year? If so, I highly recommend our easy chocolate chip muffins!

Apple Streusel Muffins
Author:
Chelsea @ Gal on a Mission
Ingredients
Muffins
2 cups all-purpose flour
1 teaspoon baking powder
1 teaspoon baking soda
½ teaspoon salt
1 teaspoon ground cinnamon
½ teaspoon ground nutmeg
¼ teaspoon ground cloves
½ cup (1 stick) unsalted, butter, softened at room temperature
1 cup dark brown sugar
2 large eggs
2 large gala apples, cored and shredded
Crumb Topping
⅓ cup dark brown sugar
1 tablespoon all-purpose flour
1 tablespoon butter, cold
1 teaspoon ground cinnamon
Instructions
Preheat oven to 375 degrees. Grease or line a muffin pan. Set aside.
Whisk together flour, baking powder, baking soda, salt, cinnamon, nutmeg, and cloves in a medium mixing bowl. Set aside.
Cream together the butter and brown sugar. Mix in the eggs and shredded apples.
Slowly fold the dry ingredients into the wet ingredients. Pour batter into muffin pan, filling ¾ of the way.
Cut the cold butter into the flour and cinnamon in a small mixing bowl. Crumble the topping on top of the muffins.
Bake for 18-20 minutes or until an inserted toothpick comes out clean. Cool for 10 minutes, then remove from muffin pan.
Notes
Do not be alarmed because of how thick the batter is and that's perfect.
Create your own Apple Streusel Muffins using the recommended equipment: