Strawberry Lemonade Ice Pops – An absolutely must-have for those hot summer days! Made with fresh strawberries and freshly squeezed lemons!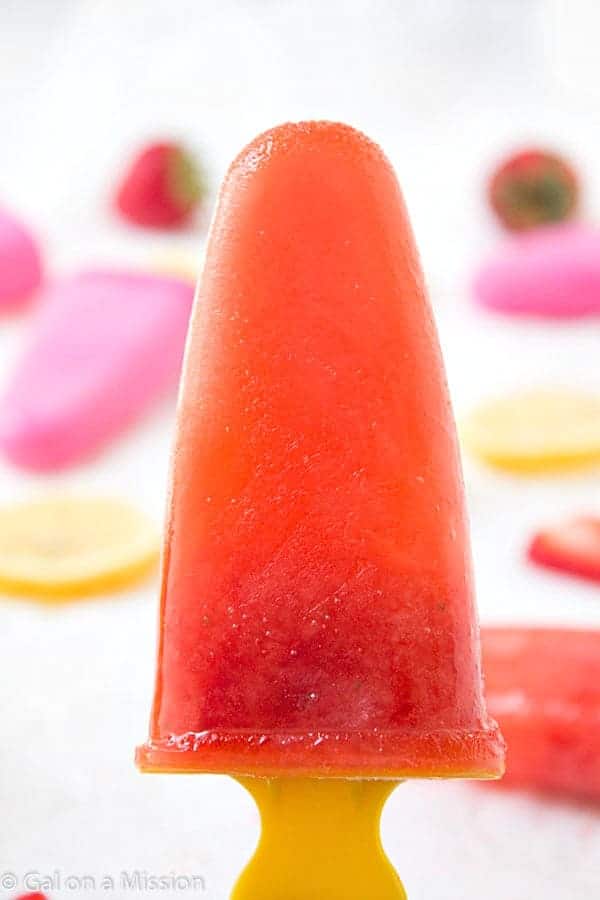 With Memorial Day behind us now, it's officially the start of summer. Throughout winter, I hoped we could get rid of the cold, snowy weather and now it's summer. Where has the time gone. The weather hasn't been too hot here yet. But I am not the right person to ask. I thrive in hot weather, unlike many others.
To me summer means more than just the weather. It means being free and having fun with friends and family. And appreciating nature. As humans, we tend to do more activities in the warmer weather and that's what I love.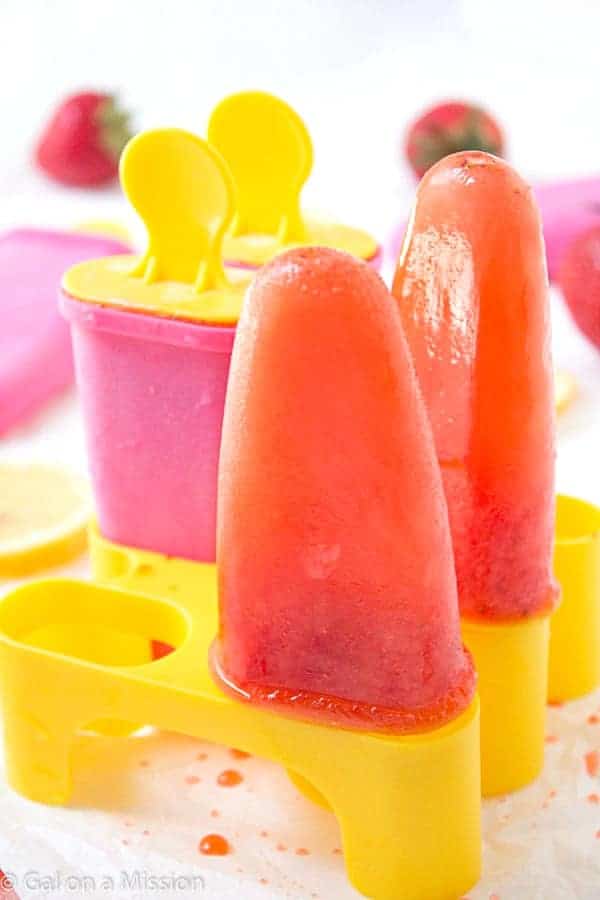 I mean throwing snow balls at each other is fun, too. But it gets way too cold for me, way too quickly.
So if you are looking for a delicious ice pop to cool you off, then these strawberry lemonade ice pops are a perfect fit! They are so refreshing. After running around; I love cooling off with an ice pop, then jumping into the pool. Sounds perfect, right? It tastes just like you are taking a sip of strawberry lemonade. They are amazing.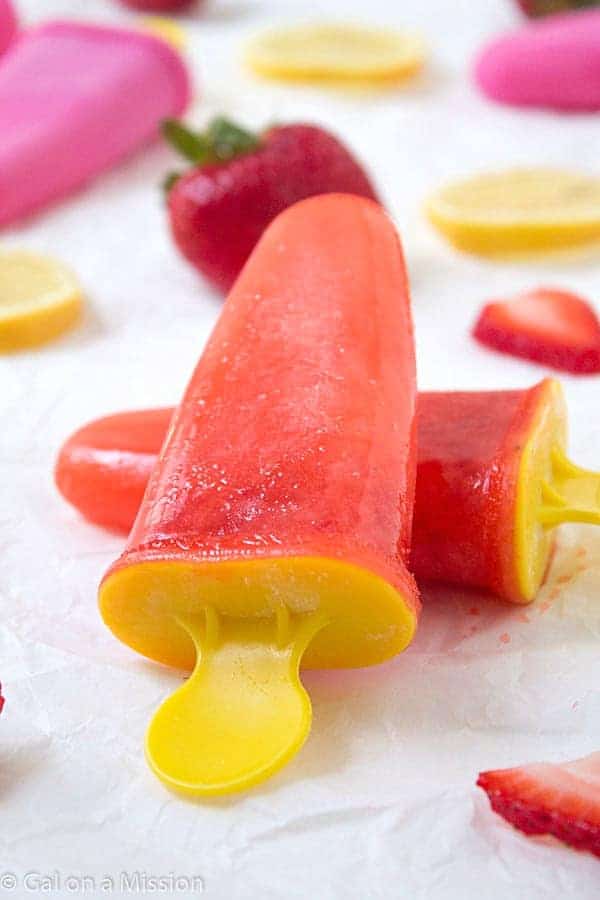 The perfect (to me) summer treat. Children and adults of all ages can enjoy these. For the mixture, it is enough for my small ice pop mold. It should made enough for 12 of these. I included a link to them in the recipe notes, but they are from Ikea. Gosh, I love that place way too much!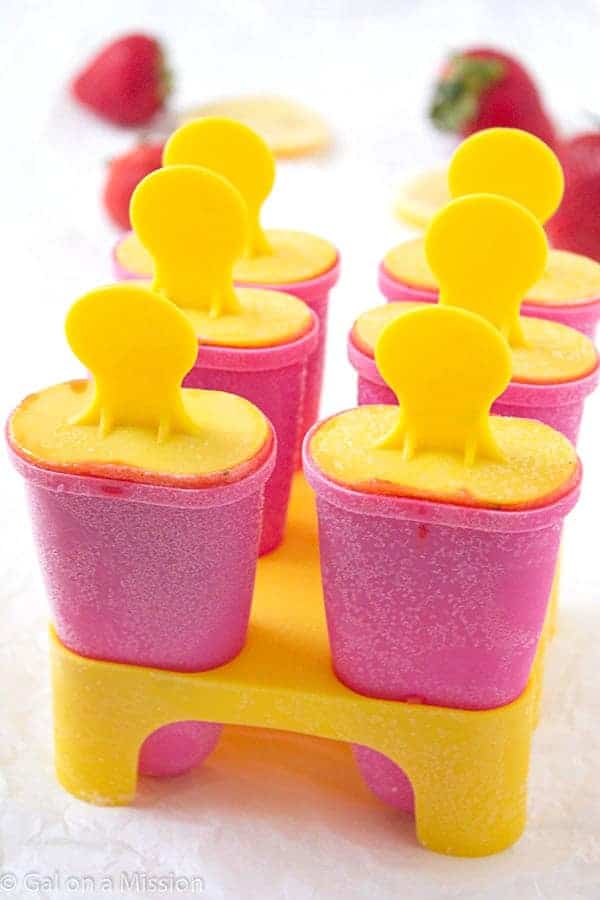 Strawberry Lemonade Ice Pops
Author:
Chelsea @ Gal on a Mission
Ingredients
½ pound strawberries, hulled
¼ cup granulated sugar
1 cup water, filtered
2 lemons, juiced
Instructions
Combine the strawberries, granulated sugar, water and lemons in a blender. Pulse until the strawberries are pureed.
Divide mixture into ice pop molds and freeze 6 hours or overnight.
Other Ice Pop Recipes You May Enjoy: 
3-Ingredient Orange Creamsicle Ice Pops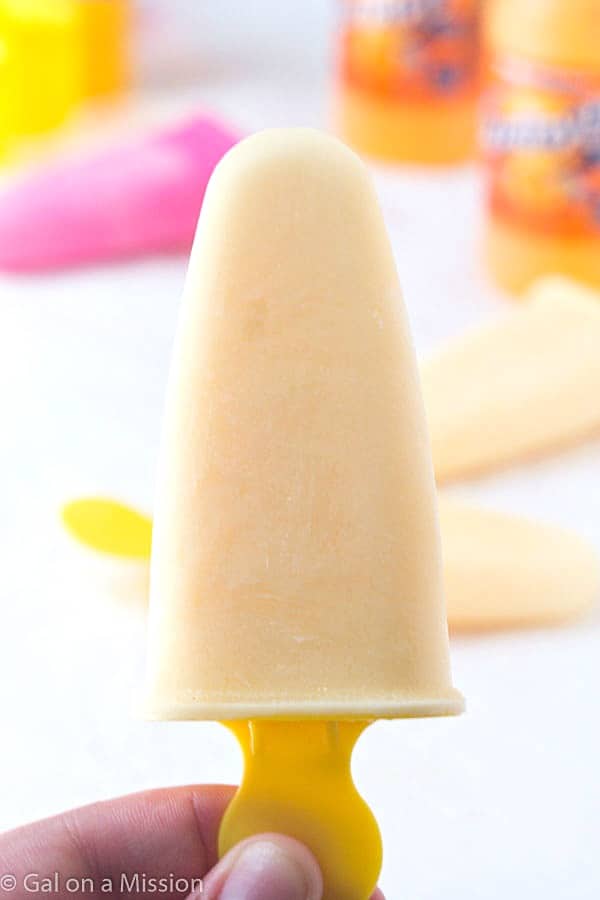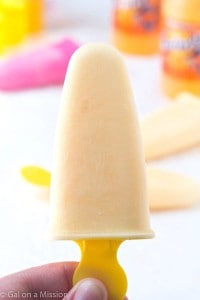 Coconut Cucumber Limeade Ice Pops