A super-moist chocolate oatmeal chocolate chip muffins done the skinny way. Contains all of the flavors of a regular muffin with less calories – no oil or butter. Skinny Oatmeal Chocolate Chip Muffins.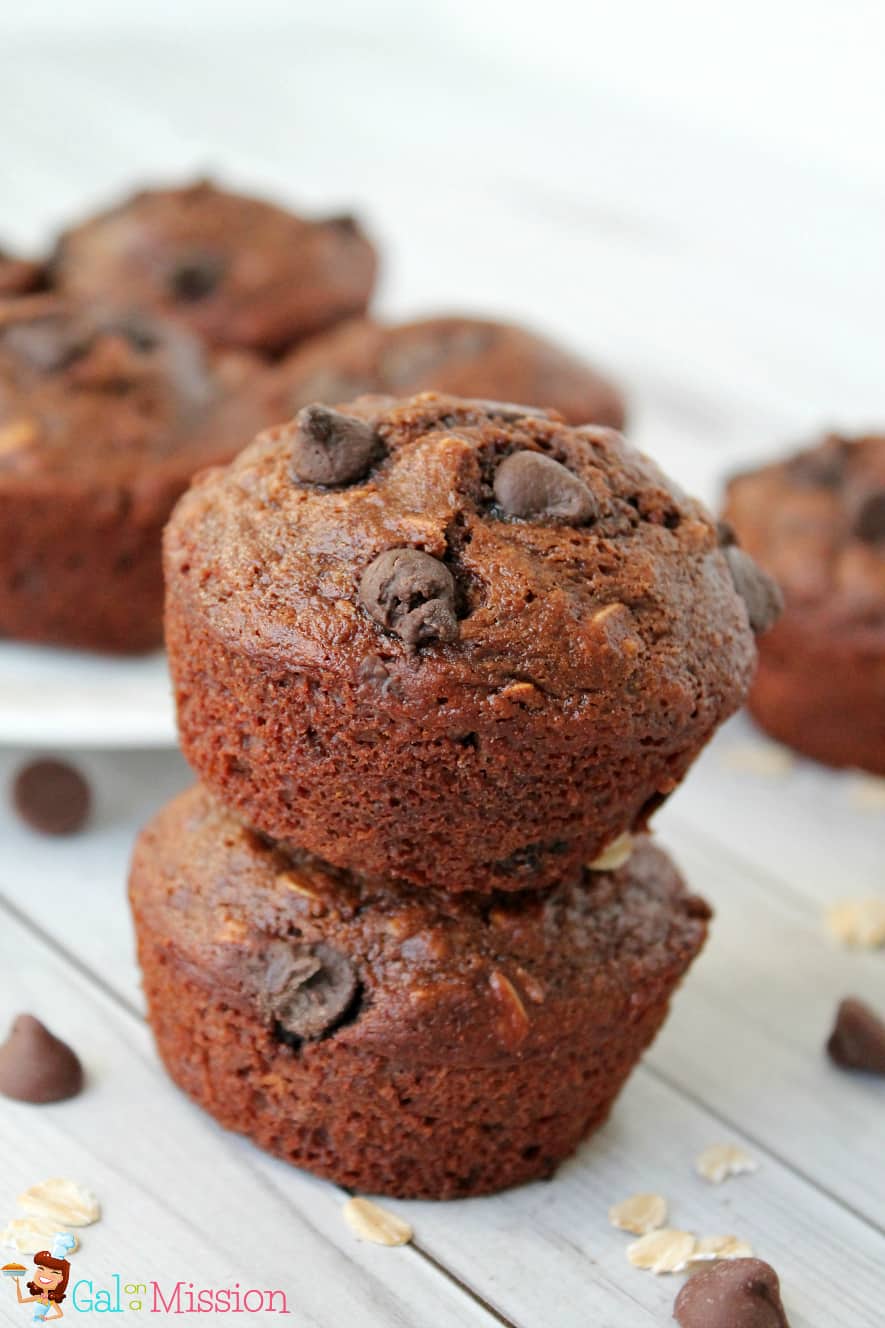 I cannot believe how cold it  is outside today – wow! We woke up this morning to it being 5 degrees with a -5 degree windchill… that is downright cold in the DC area. Oh, we also woke up to our bathroom sink pipes being frozen. What a morning.
As I as writing this I am munching down on these skinny oatmeal chocolate muffins and letting our bathroom borrow our heater. I wish I was sitting by that right now… what can you do!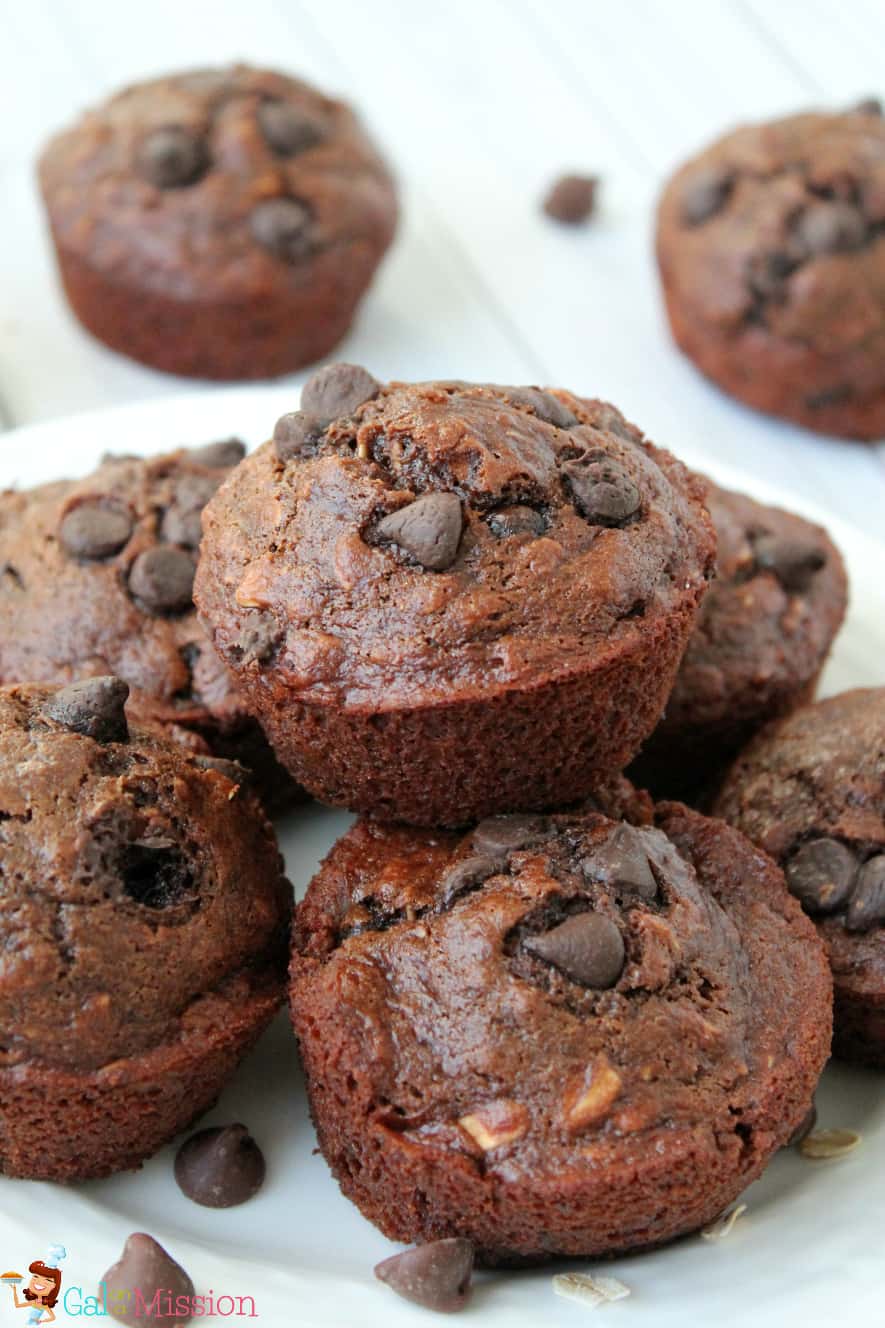 Hopefully I don't eat the whole dozen because I am freaking out right now. This is our first time we have owned our home and never had anything like this happen. Clay thinks I worry too much…I just think I have my reasons! 🙂
I can't believe this is my first skinny recipe I am sharing with you guys – don't you feel special? You should. These babies are delicious. Did I mention they do not contain and oil or butter and are delicious and moist? Oh yeah!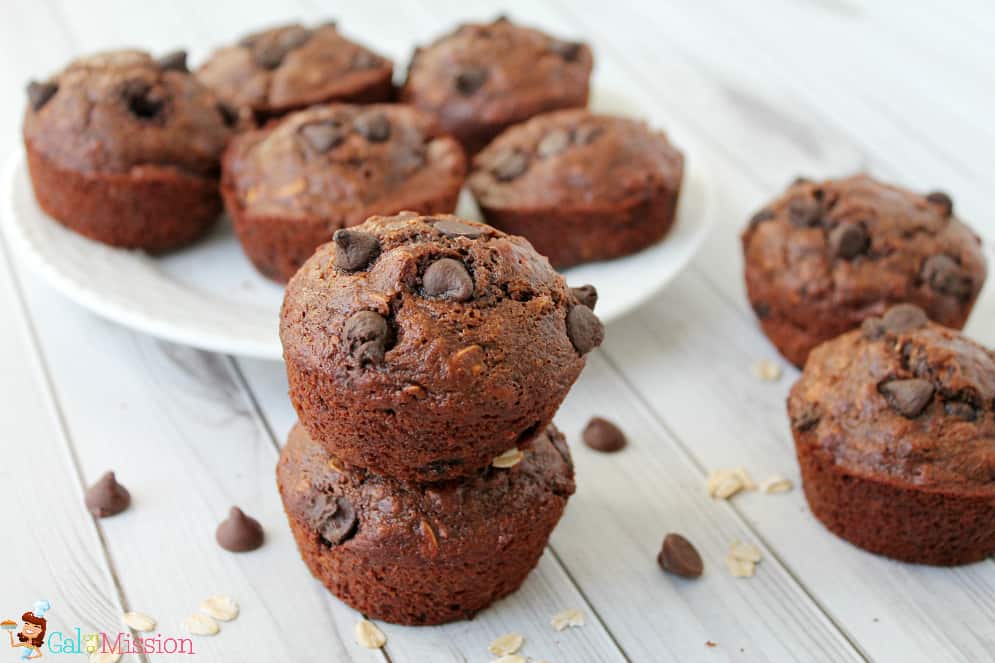 I love how you don't even need a mixer to mix these skinny deliciousness up. Save that for another time! They only require 18 minutes of baking. 😀
I think you guys will enjoy these because they will  not make you cheat on your diet that you set for the new year. I think I will just go and grab another one!
Skinny Oatmeal Chocolate Chip Muffins
Author:
Chelsea @ Gal on a Mission
Ingredients
½ cup granulated sugar
½ cup honey
¾ cup unsweetened applesauce
1 large egg
¾ cup sour cream, I used fat-free - you can use which ever you have on hand
½ cup all-purpose flour
½ cup whole wheat flour
½ teaspoon salt
½ cup unsweetened cocoa powder
1 teaspoon baking soda
1 teaspoon baking powder
1 cup [old-fashioned oatmeal|http://www.amazon.com/gp/product/B0005YX9HM/ref=as_li_ss_tl?ie=UTF8&camp=1789&creative=390957&creativeASIN=B0005YX9HM&linkCode=as2&tag=savcoudea-20]
½ cup [chocolate chips|http://www.amazon.com/gp/product/B001C1MCHK/ref=as_li_ss_tl?ie=UTF8&camp=1789&creative=390957&creativeASIN=B001C1MCHK&linkCode=as2&tag=savcoudea-20]
Instructions
Preheat oven to 425 degrees and grease a muffin tin with cooking spray or olive oil.
In a large bowl, combine the granulated sugar and honey. Mix together.
Add in the egg and mix, then add in the sour cream and applesauce and mix everything together thoroughly.
Mix in the all-purpose and whole wheat flour, then add in the salt, cocoa powder,baking soda and baking powder.
Fold in the old-fashioned oatmeal and chocolate chips.
Pour mixture into the muffin tins ¾ of the way and bake for 5 minutes.
Turn down the oven to 375 degrees and bake for 12 minutes.
Notes
Do not use cupcake liners because they will stick badly. Stores in an airtight container for one week.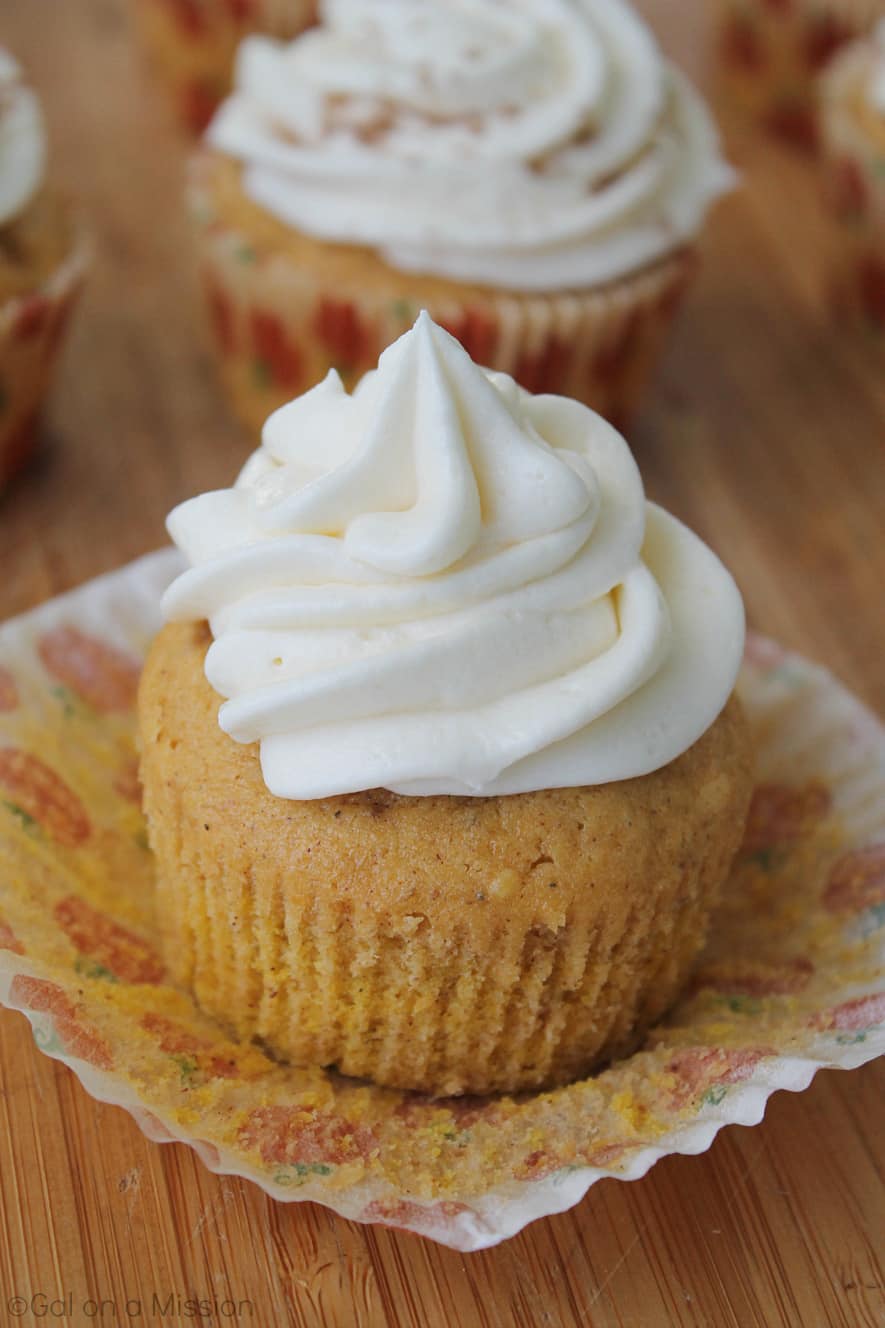 Healthy Buffalo Cauliflower Bites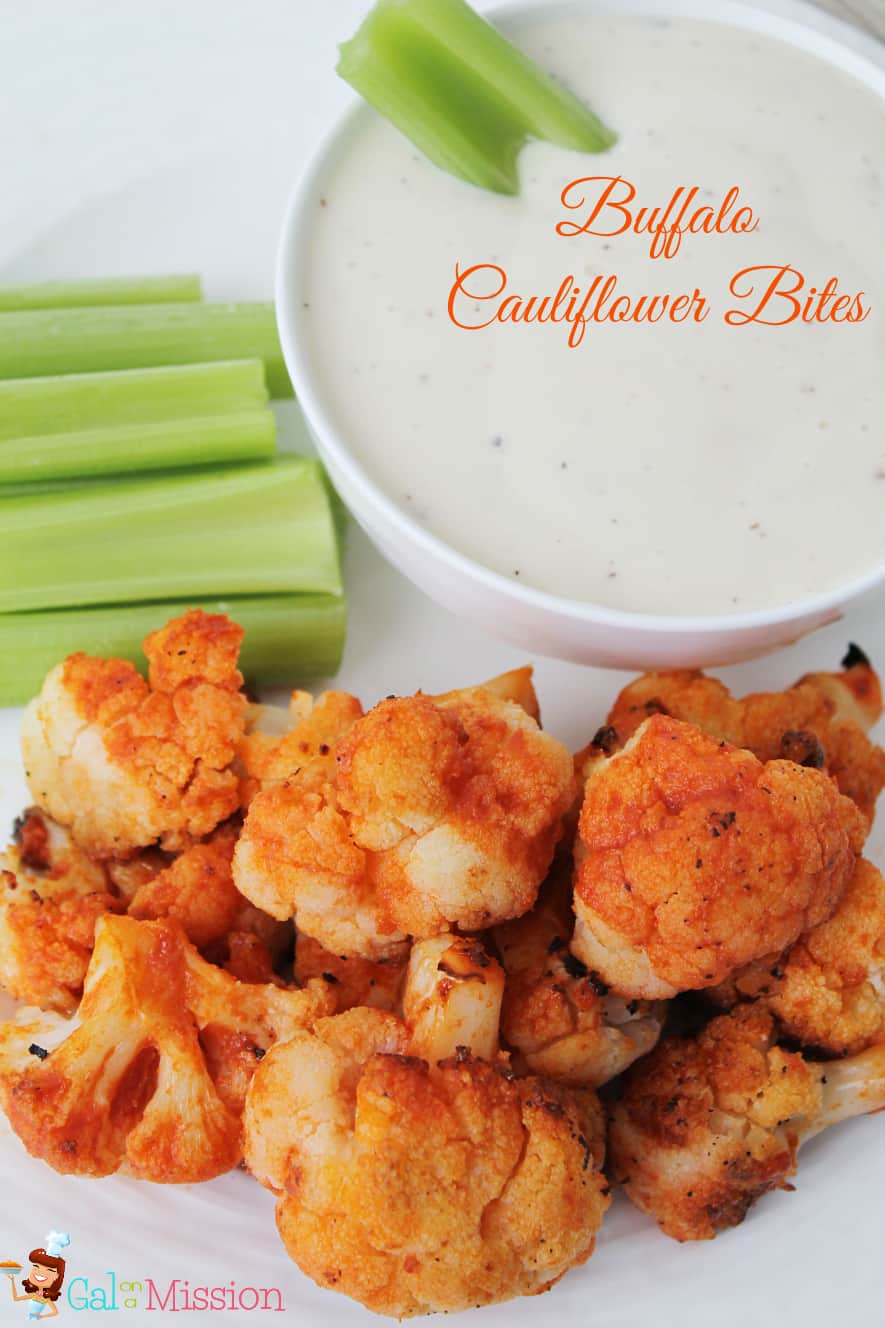 This recipe parties at these great parties!