Crock-Pot Pulled Pork Fajitas – Tender pork, shredded and then cooked with a variety of bell peppers and onions! The perfect weeknight or weekend meal!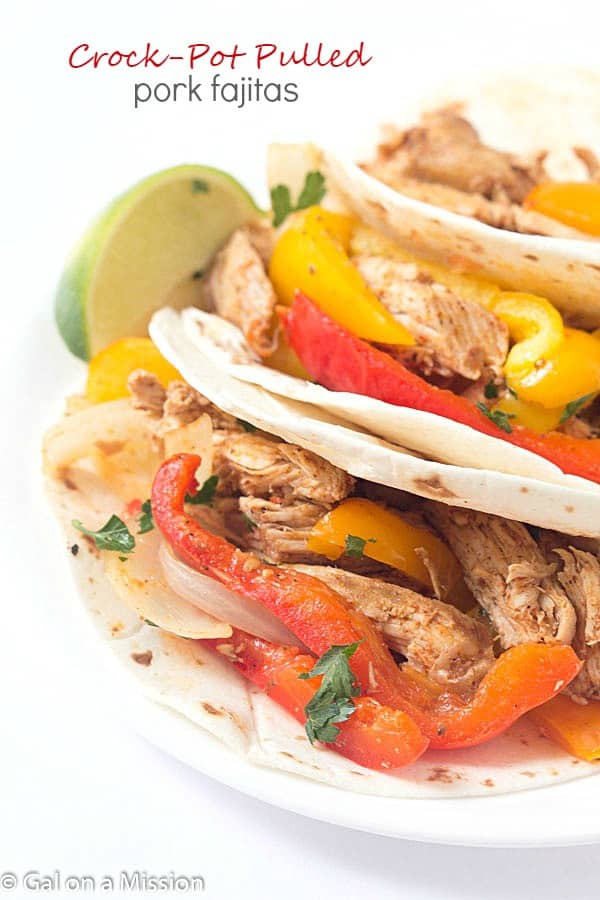 People are always asking me what my favorite food is. Or to cook. I usually have to sit down and think about it because I love all kinds of food; however, fajitas are starting to stand out. I think I may have a favorite food now – fajitas. There is something about them that I absolutely love.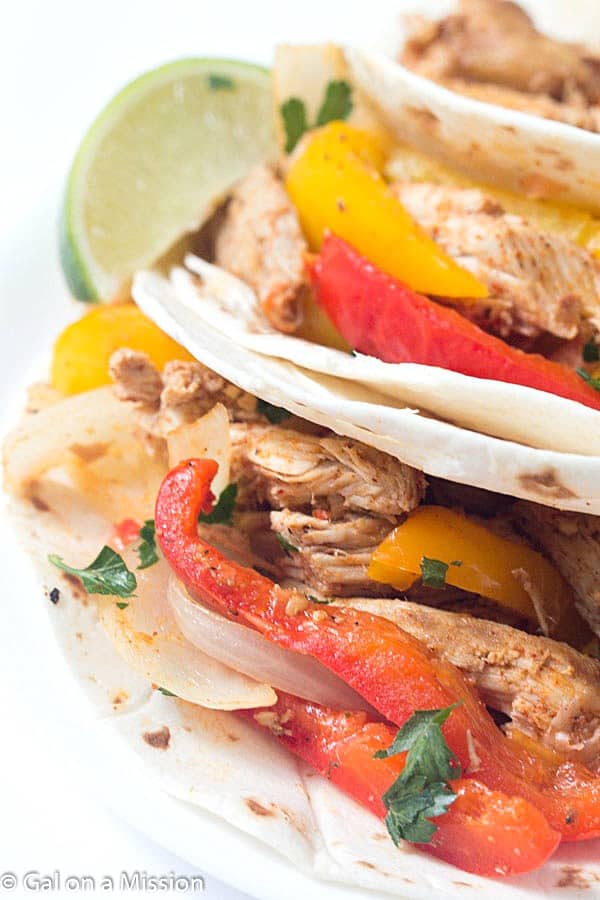 Maybe it's when you are sitting down at a restaurant with your loved one and before you even see the waiter or waitress, you can hear them screaming at you or also known as sizzling in the pan. I think it may be more about the experience in itself than the food. It's something you can add any kind of toppings you prefer, which can be fun and sociable.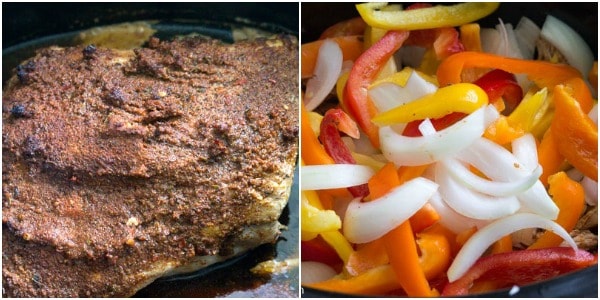 By social food, I mean you can share the same dish with others and it's interactive. It's almost like appetizers in a way for me.
Call me crazy, but I love to experience food with all of my senses. Of course the best one being taste. I love biting into a fajita when the bell peppers and onions are still crispy. Others, like my husband, prefer the veggies to be wilted and tender. Not me.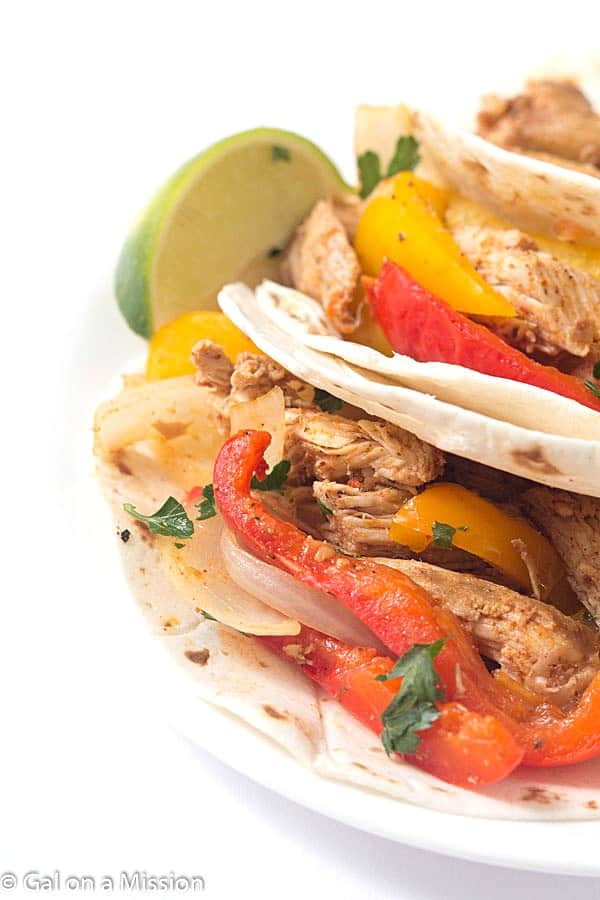 What about you? How do you prefer your fajita vegetables to be: crunchy or tender?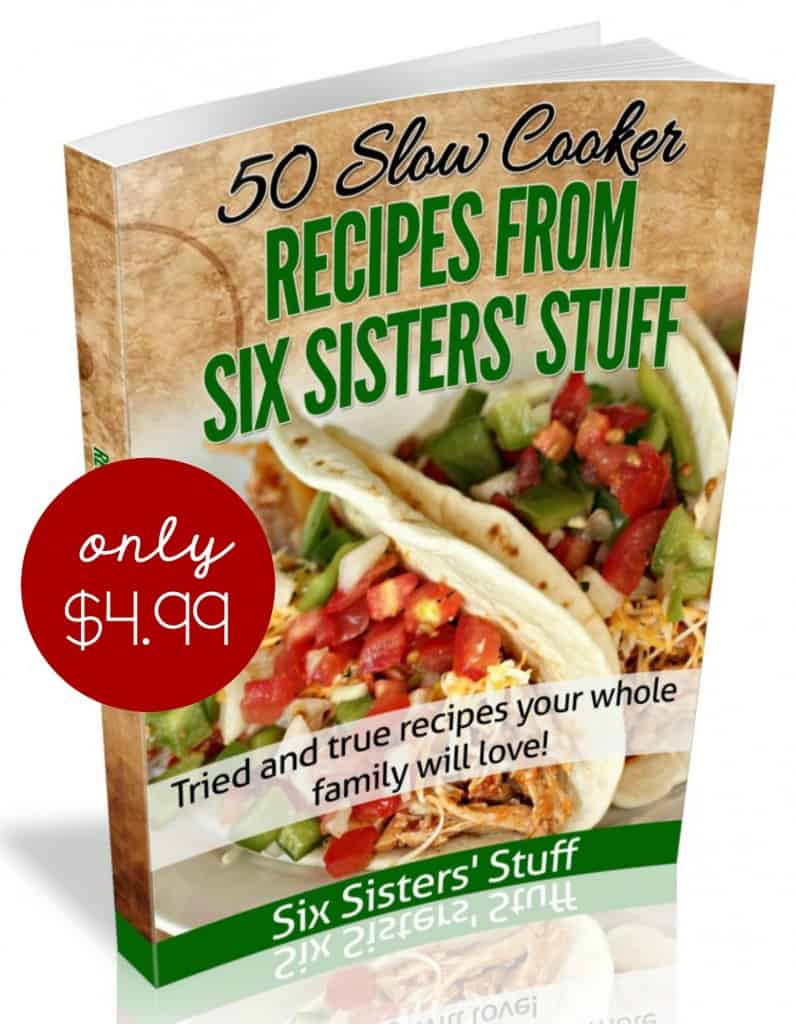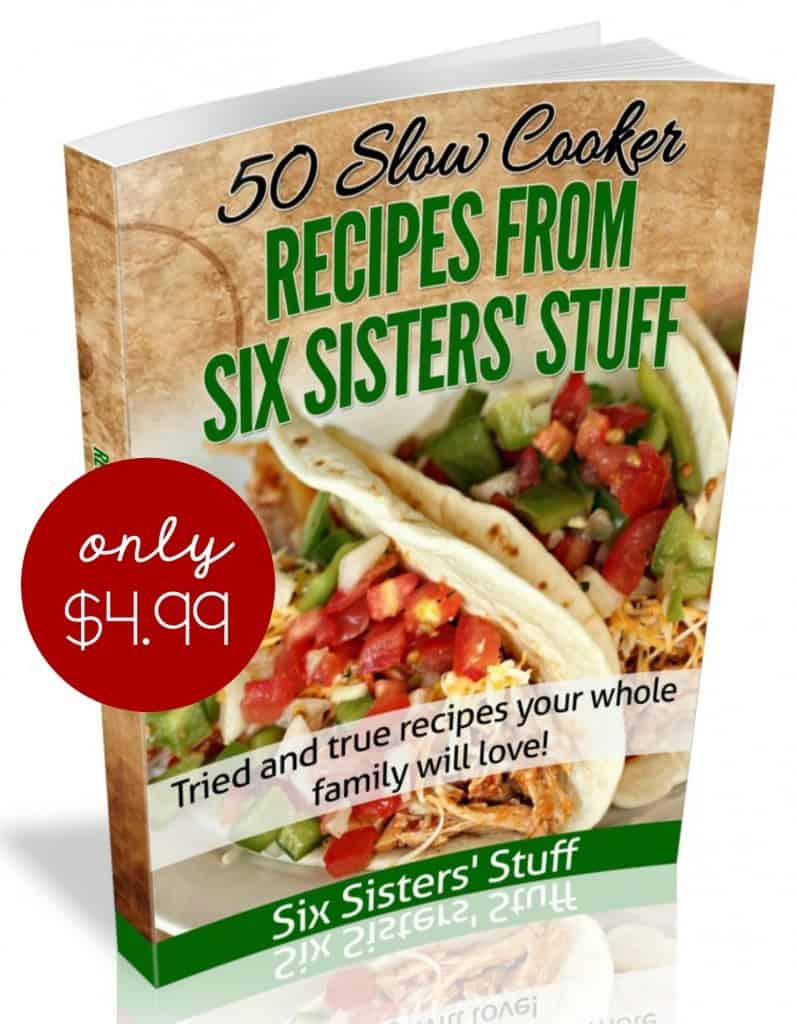 If you LOVE slow cooker recipes, you are going to love this eCookbook from Six Sisters' Stuff! 50 of the BEST slow cooker recipes for ONLY $4.99. For less than 10 cents a recipe, you will get 50 of our favorite slow cooker recipes sent straight to your email to print off or keep for whenever you need it!

Crockpot Pulled Pork Fajitas
Author:
Chelsea @ Gal on a Mission
Ingredients
2 pound pork shoulder or roast
¼ cup taco seasoning or 1 fajita seasoning packet
1 tablespoon dark chili powder
2 tablespoons water
1 large onion, diced lengthwise
3 bell peppers, diced lengthwise
tortillas
favorite fajita toppings: sour cream, cheese, jalapenos, etc.
Instructions
Place the pork shoulder or roast into 6-quart slow cooker. Rub the taco seasoning and dark chili powder on top. Pour the water into the bottom of the slow cooker. Cook on high for 4 hours or on low for 8 hours.
Shred the pork shoulder or roast. Add the onion and bell peppers into the slow cooker, mix everything together. Cook for another 45 minutes on high or until the onions and bell peppers are the perfect texture.
Serve on top of tortillas. Add your favorite toppings.
Other Slow Cooker Recipes You May Enjoy:
Slow Cooker Honey Sriracha Pulled Chicken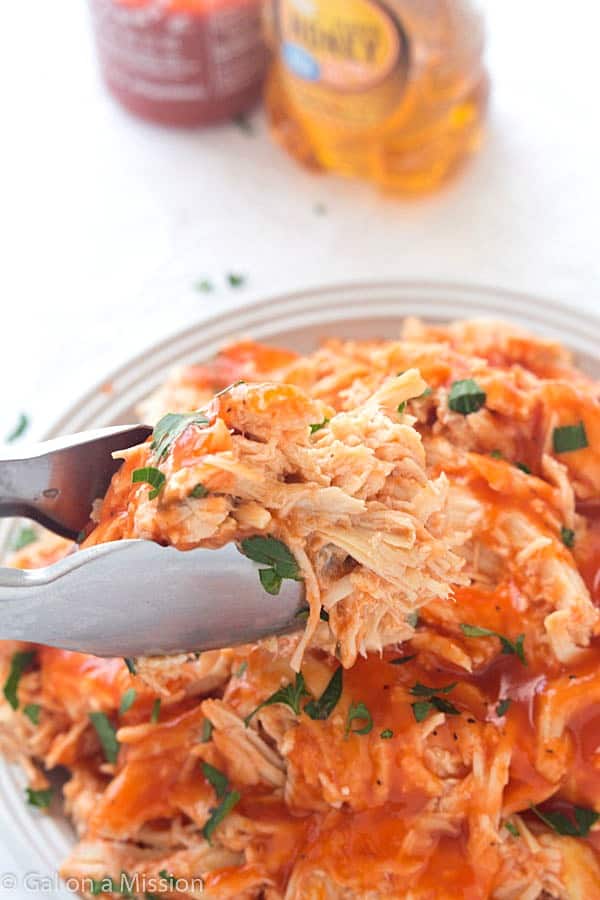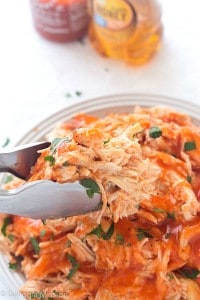 Slow Cooker Loaded Mashed Potatoes