A crowd-pleasing and super-easy homemade beefaroni recipe that is tasty and frugal. Ready under 30 minutes!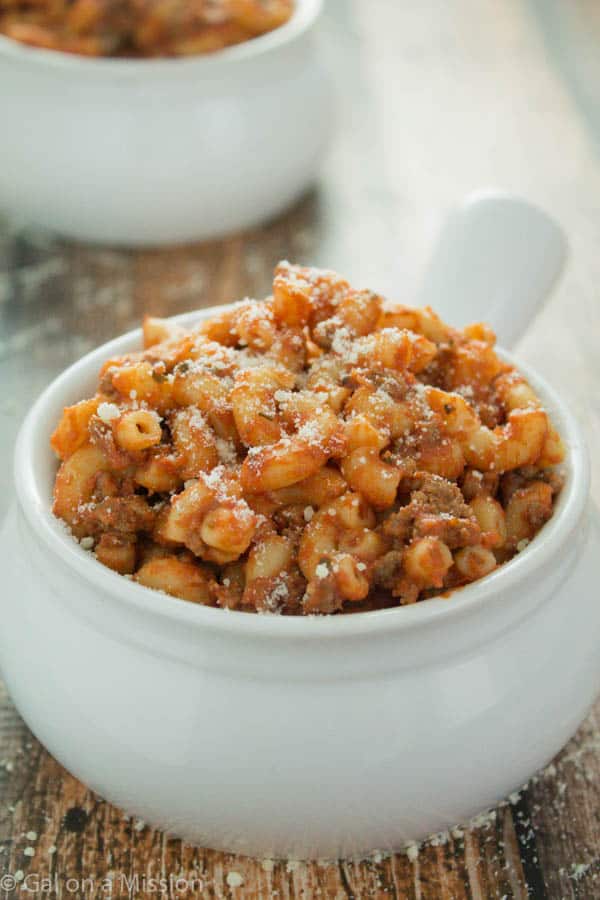 Lately I have been trying to come up with recipe ideas that are delicious and are easy on the wallet. Who doesn't love eating great food and saving money as well? We do!
This beefaroni recipe is a meal that can fed an army if you need it to do that. Or you can just eat off it all week and freeze the leftovers. My favorite kind of recipe, yours too, right?
Beefaroni is usually a staple in many American homes, but it always come straight from a package. Not my favorite kind of things. It's so easy to whip up from scratch, plus it makes a lot more than what you would buy from the store in a package. Yes!
Oh.. did I mention that is also can be put together in less than 30 minutes. Oh yeah…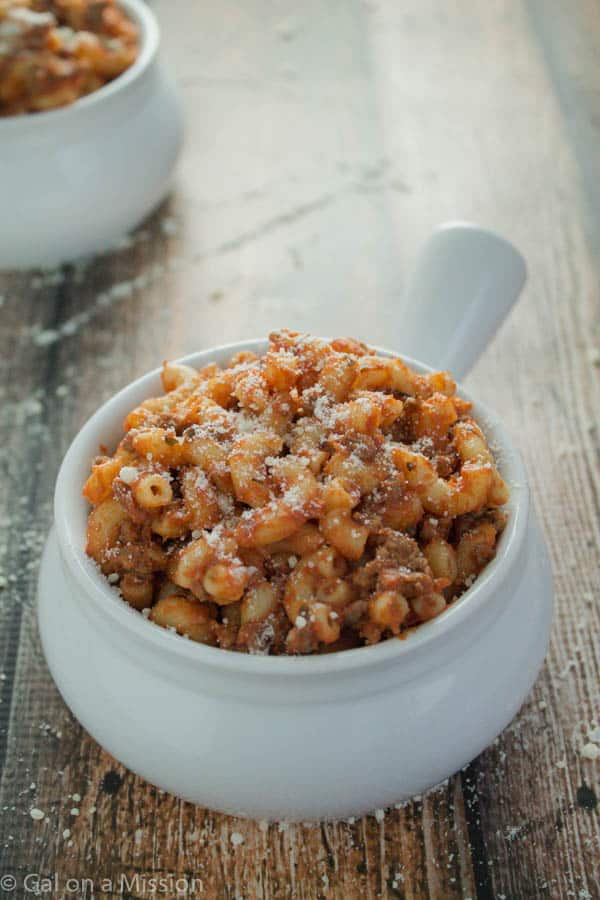 I have been thinking about putting together a new category called Budget Meals. It would include ones like this yummy beefaroni recipe and many others. I would also include how much the meal cost all together and how much each serving is.
I think it would help so many families, including mine.
Of course it wouldn't be right away, probably in the next 2-3 months or so. Would you all enjoy that?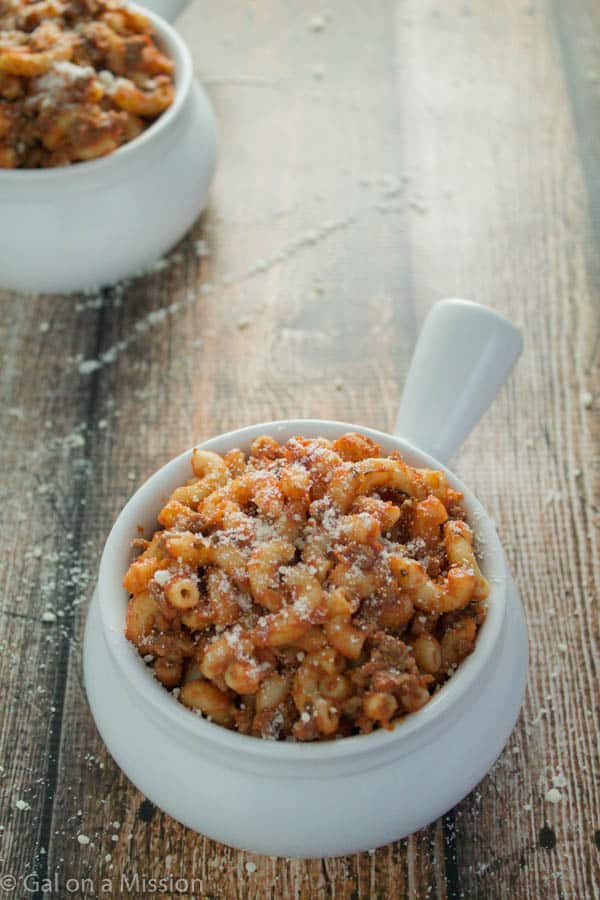 There aren't too many ingredients that you need – well, you will need quite a bit of spices that you probably already have on hand. Just simple Italian seasoning spices: basil, oregano, parsley, garlic powder, onion powder, thyme, rosemary, and crushed red pepper flakes.
You will also need 1 pound of ground beef, I used 93% because we scored a marked down package at the store – oh yeah! And you will need tomato paste, tomato sauce, and macaroni noodles.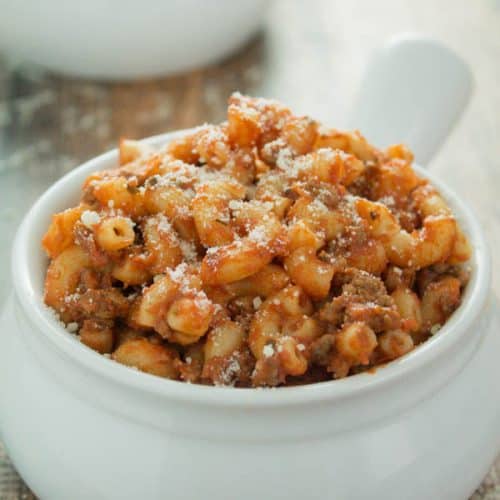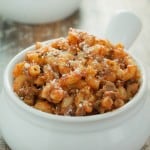 Beefaroni
Ingredients
1

pound

of ground beef

1/2

tablespoon

dried basil

1

teaspoon

dried oregano

1

tablespoon

dried parsley

1/2

teaspoon

garlic powder

1/2

teaspoon

onion powder

1/4

teaspoon

dried thyme

1/4

teaspoon

dried rosemary

pinch

of crushed red pepper flakes

salt and pepper

to taste

6

ounces

tomato paste

14

ounces

tomato sauce

1

pound

of macaroni noodles
Instructions
Cook the macaroni noodles according to the instructions on the package.

In a large skillet, brown the ground beef and add in the all of the spices. Make sure the ground beef is fully cooked.

Stir in the tomato paste and tomato sauce. Simmer on low for about 10-12 minutes or until the noodles have finished cooking.

Stir in the noodles.

Serve with Parmesan cheese (optional)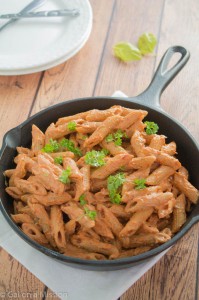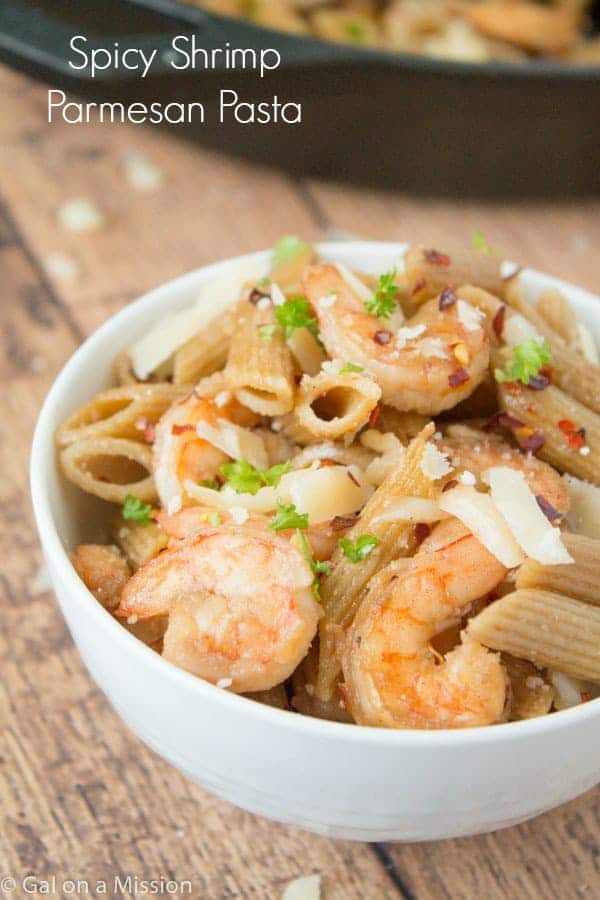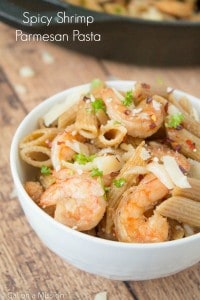 Chicken Broccoli Pasta Skillet Casserole