White Chocolate Macadamia Nut Cookies – So easy to make and they taste fantastic! Soft-baked and chewy, perfect with a glass of cold milk!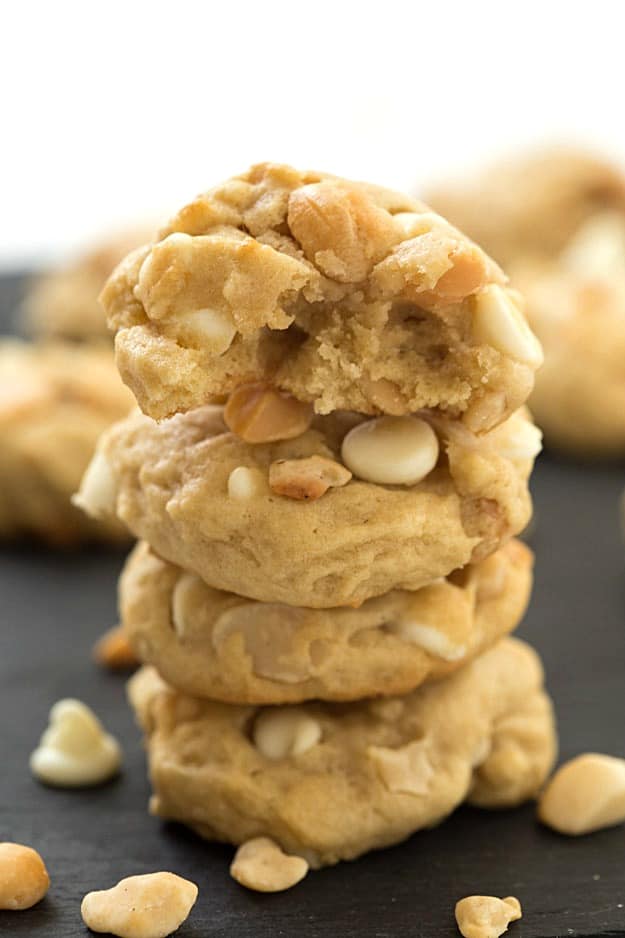 Growing up I have always remembered cookies being a big part of the holiday season. Baking them, gifting them, or receiving them from loved ones. The ones that really always stood out to me were white chocolate macadamia nut cookies. It's a classic favorited by everyone. Well..everyone in my family!
If you aren't in the mood for anything minty during the holiday season or any time of the year, these cookies are for you. They are thick, chewy, and soft-baked – my favorite.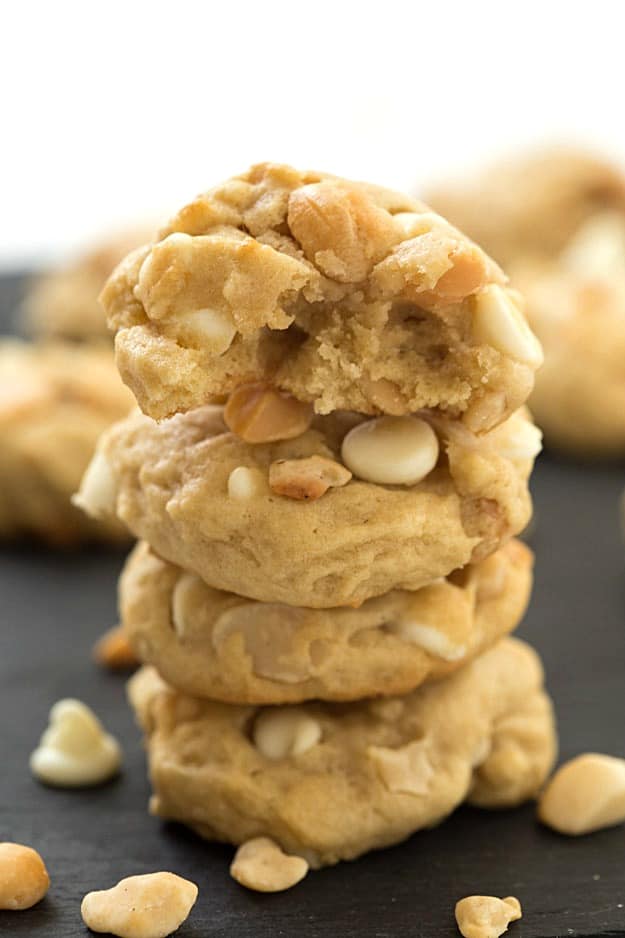 Do you enjoy baking cookies and gifting them? I always do because a box or tin of cookies always brings a smile to anyone's face. How can you deny homemade cookies completely from scratch? Not me.
This year, I thought I would use great-tasting white chocolate chips, Nestlé® Toll House® Premier White Chocolate Morsels. They are creamy, vanilla-flavored morsels. Rich and delicious. My kind of white chocolate chips.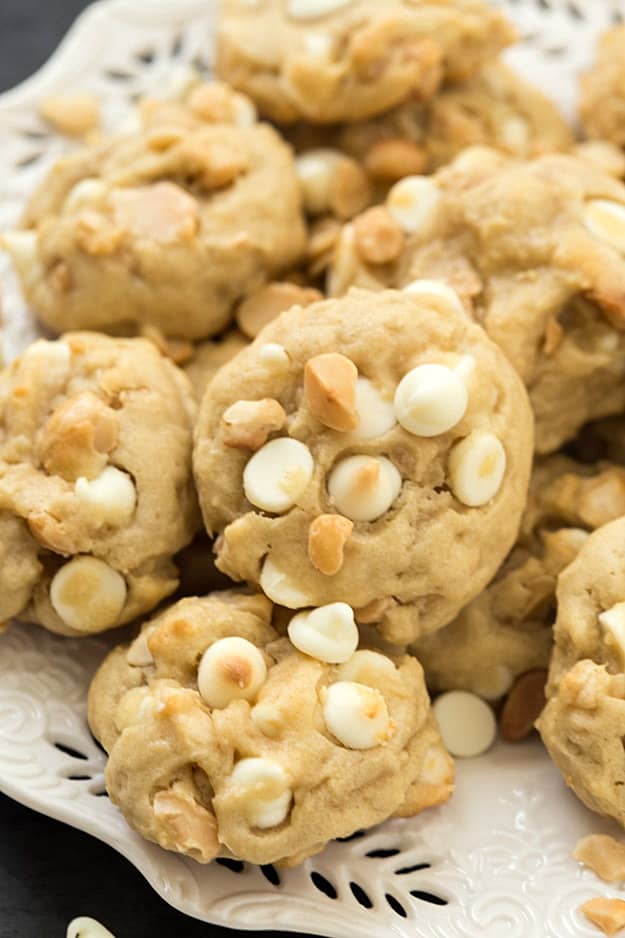 Right now you can also grab a $0.50 coupon off any Nestlé® Toll House® Refrigerated Cookie Dough, Nestlé® Toll House® Frozen Cookie Dough or Nestlé® Toll House® Morsels!

White Chocolate Macadamia Nut Cookies
Author:
Chelsea @ Gal on a Mission
Ingredients
12 tablespoons (1.5 sticks) unsalted butter, softened at room temperature
¾ cup packed light brown sugar
¼ cup granulated sugar
1 large egg
2 cups all-purpose flour
2 teaspoons cornstarch
1 teaspoon baking soda
½ teaspoon salt
1 cup white chocolate chips
½ cup macadamia nuts, chopped
Instructions
Cream together the butter, light brown sugar, and granulated speed using a handheld or a stand mixer until fluffy. Mix in the egg until creamy and fluffy.
Slowly mix in the flour, cornstarch, baking soda, and salt until combined.
Fold in the white chocolate chips and macadamia nuts.
Wrap the cookie dough in plastic wrap and refrigerate for 3 hours or up to 72 hours.
Preheat oven to 350 degrees. Line a cookie sheet with parchment paper or a silicon baking mat.
Scoop 1½ - 2 tablespoons of cookie dough onto the sheet and bake for 9-11 minutes.
Allow the cookies to cool for 2 minutes, then transfer to a cooling rack.
Notes
Store in an airtight container for up to 1 week at room temperature.