Sausage Broccoli Egg Muffins – A delicious way to start the day off! Loaded with ground sausage and broccoli!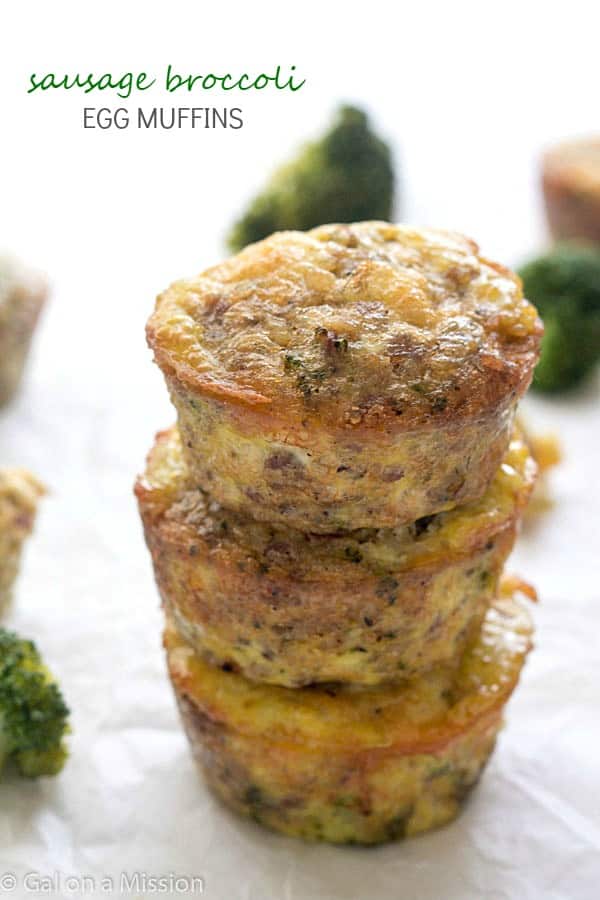 This entire year I have been trying to eat healthier. We all make a resolution for the new year and we hardly ever stick to them. Me included. I did okay for a good month, I would say. After that, I have been overeating a lot and the sweets.
Between us, let's just say it been too much. I am going to start being accountable for what I eat and I really need to take better care of myself and my body. My main reason why I cannot seem to stick to anything is because I give up too easily. And that my friend is NOT a good habit to get into.
For breakfast, I like to have breakfast already ready when I am in a hurry because I tend to grab a bowl of cereal. Cereal isn't good for your body at all and has absolutely no nutrition value. We can do better than this, my friend.
I promise to hold your hand if you hold mine. I really need an accountability person, but I haven't been able to find one. Are you in the same boat as me, shoot me an email and let's talk.
Okay enough with the weight-loss issues and let's talk about these amazing sausage broccoli egg muffins. I thought these would be great for me because as you know, I love to grab things when I am busy. Not only are these delicious with the ground sausage, but there's an added vegetables.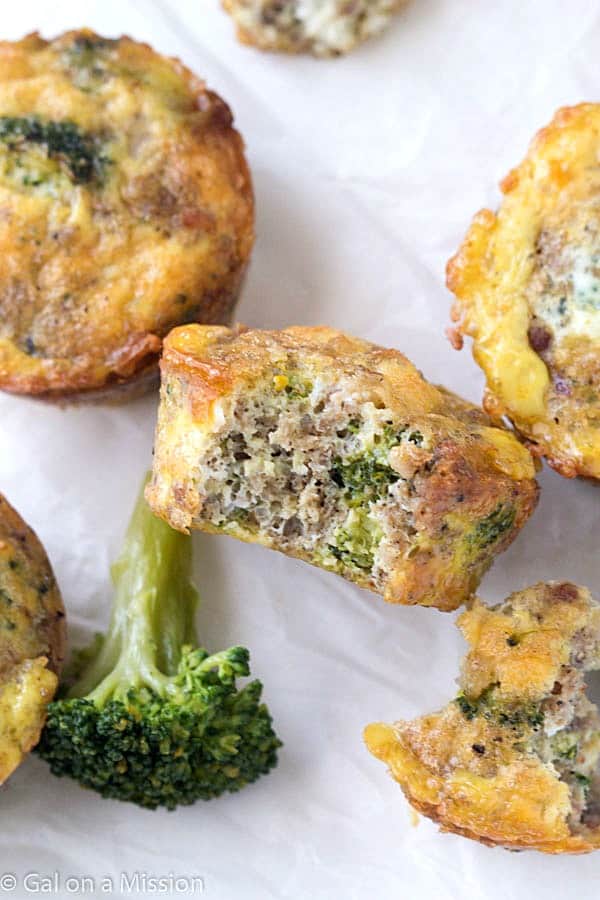 Can they get any better?
If you are up to you, add in some shredded cheese if you want. If you are focusing on the Paleo diet, you should stick to the recipe and dream of adding cheese.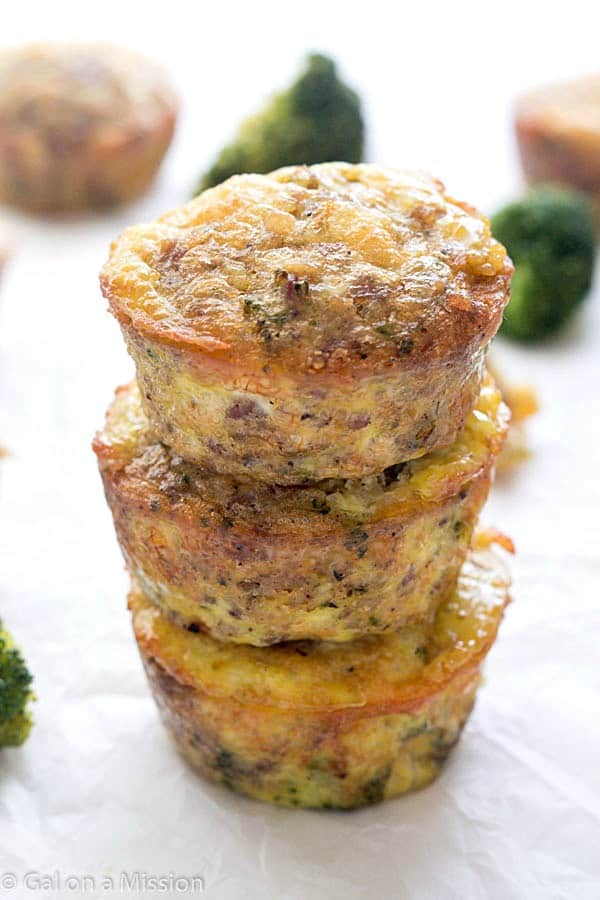 Sausage Broccoli Egg Muffins
Author:
Chelsea @ Gal on a Mission
Ingredients
9 large eggs
8 ounces paleo ground sausage*, cooked and grease drained
1 cup steamed broccoli, chopped
¼ teaspoon salt
¼ teaspoon pepper
Instructions
Preheat oven to 350 degrees. Grease a muffin tin with coconut oil. Set aside.
Whisk together the eggs in a medium-sized mixing bowl; add in the ground cooked, broccoli, salt and pepper.
Pour the mixture into the muffin tins ¾ of the way. Bake for 20-25 minutes or until the eggs have set.
Notes
*Do not make the sausage into patties, cook the ingredients in a skillet because you want the ground sausage to stay grounded.
Stores in an airtight container in the refrigerator for 3-5 days.
Equipment Used
:
Muffin Tin
,
Mixing Bowls
,
Whisk
Other Egg Muffin Recipes You May Enjoy: