Mouthwatering paleo breakfast muffins that are so simple to make and are absolutely delicious!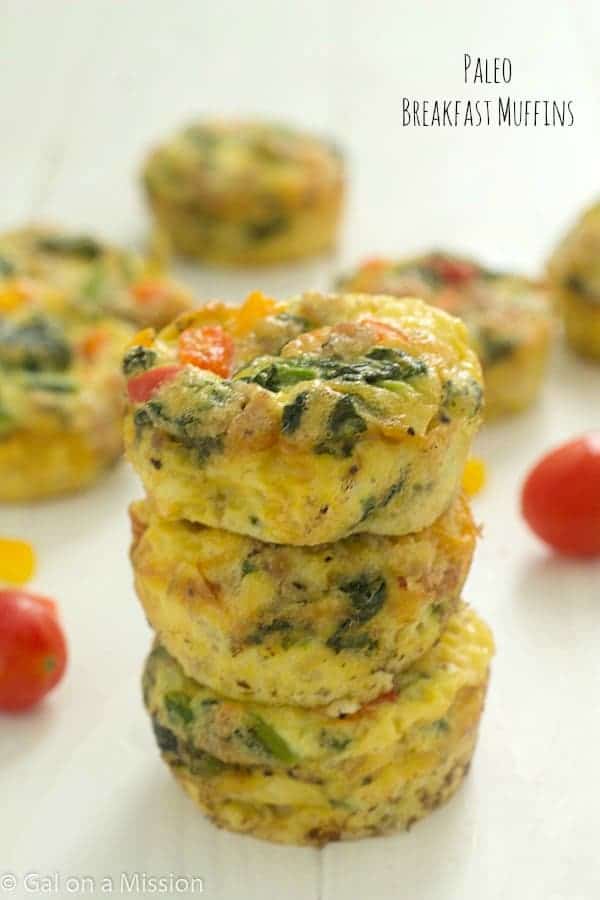 I have been on-and-off with the whole 30 program, I haven't been able to complete a full-month just yet. I know I will be able to do so soon. I have been trying to think of meals that I can prep ahead of time, so there will be less cheats. That's the one thing that always gets me down. Some days I really need to eat breakfast, lunch, or dinner really quick and no not have too much time to cook.
Our freezer is pretty stocked with other things for the hubs, they are not paleo or whole 30 compliant. Just need to get on board with stocking the freezer full of paleo/whole 30 compliant meals!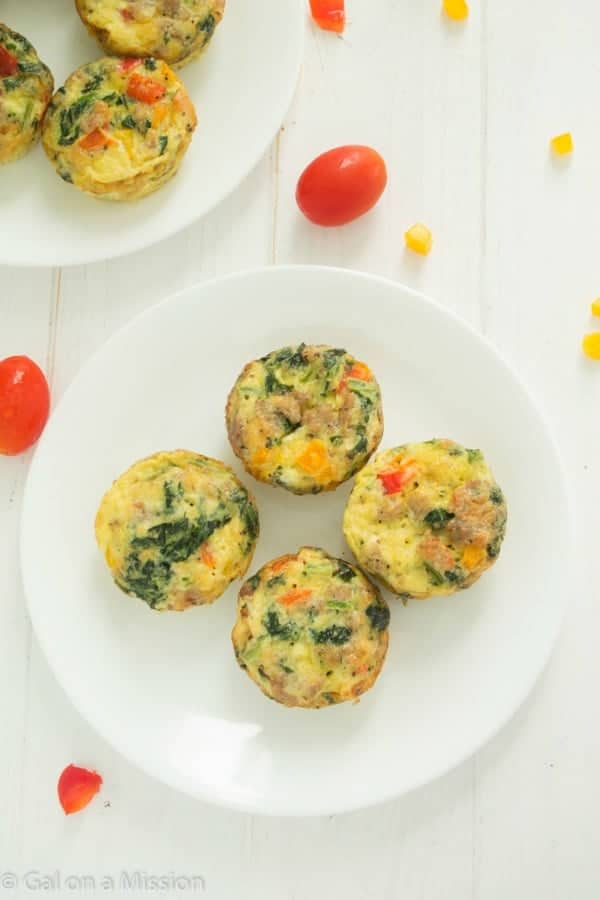 Would you be interested in more recipes that are complaint? Leave me a comment and let me know!
I think these breakfast muffins would be delicious for anyone. They haven't lasted too long here because I have been eating them for breakfast, lunch, and dinner. They are so good.
We had some extra veggies in the fridge and freezer that really needed to get used, so I thought they would be delicious in these egg muffins. Another great name for them would be garbage muffins because you can use all of the things that you were going to throw away. Please don't! Make these awesome muffins.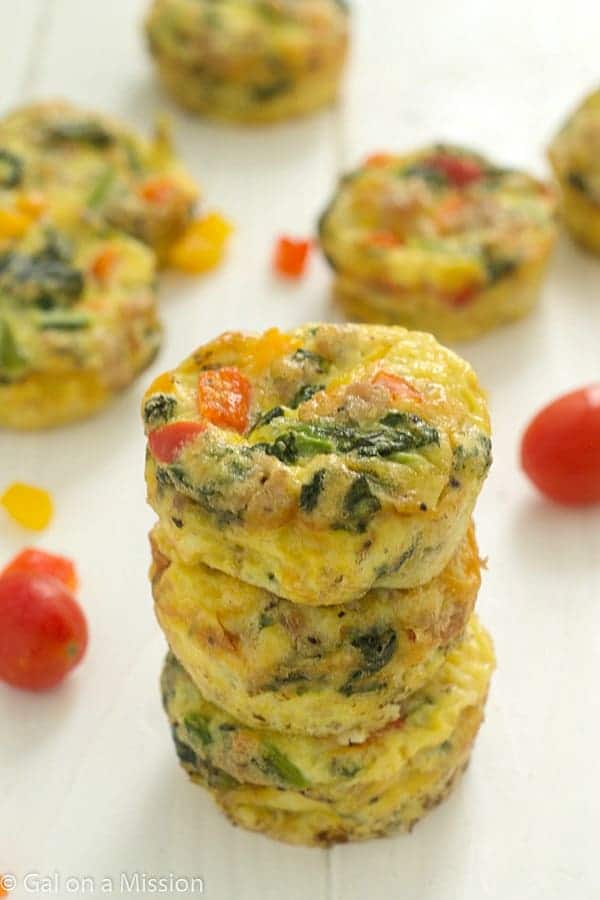 The best part, you can even freeze them! Before you serve them, you will just need to microwave them for a minute or two, or until they are thawed and warm. Pretty sure you can even use the oven.

Paleo Breakfast Muffins (Whole 30 Approved)
Author:
Chelsea @ Gal on a Mission
Ingredients
9 large eggs
8 ounces ground breakfast sausage
1 red, green, or yellow pepper, I used a mix of colors because that is what I had
½ cup frozen kale, chopped
¼ teaspoon pepper
Instructions
Preheat oven to 350 degrees, spray a muffin tin with non-sticking cooking spray or use coconut oil. I used coconut oil. Set aside.
Brown the ground sausage in a medium-sized pan over medium-heat.
In a large mixing bowl, whisk the eggs and then add in the sausage, peppers, kale, and pepper. Pour the batter into the muffin tins, filling ¾ of the way. Bake for 20-25 minutes, my oven needed 23 minutes.
Allow the muffins to cool for 5 minutes, use a knife to loosen from the sides.
Notes
I purchased my kale from our local warehouse store and they had frozen. If you are using fresh chopped kale, I would say a handful is fine.
Create your own Paleo Breakfast Muffins using the recommended equipment: