A mouthwatering peppermint bark recipe that is perfect to make together for a romantic date night in!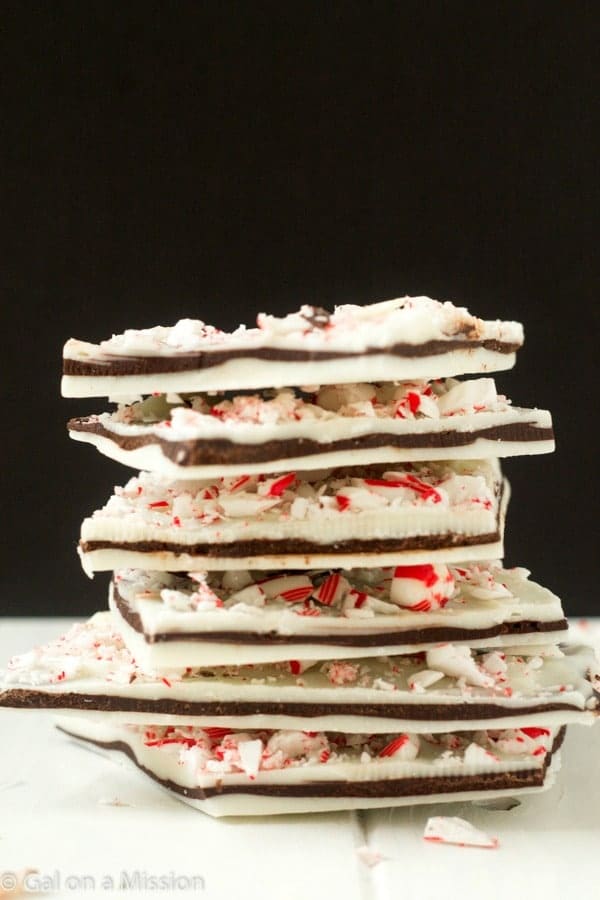 With the holidays, life can start to be and can be a little chaotic. Sometimes you just have to step away and find extra time to spend with your significant other. With us that can be a little tricky especially with traveling for the holidays - Thanksgiving and Christmas.
We still try to make it a priority in our busy and chaotic lives. Most of the time if we are not busy traveling to see friends and family this time of year, we always try to set aside Friday nights for just us. If it doesn't happen to fall on a Friday, we try to make it the next available day. Every once in awhile we can find the time to grab something out; however, we love fixing a delicious dinner or a dessert together at home.
Now the other half might not be a good cook or a baker at all, but he does try and setting aside these nights really help him in the kitchen. Plus, it's great bonding time.
Since last Thursday was Thanksgiving, we were still traveling from seeing my parents, so we can to set aside time for our date night on Sunday night. We came home with leftovers so we didn't have to cook a meal, but we did make a delicious dessert. Perfect dessert for this time of year, too - peppermint bark.
This recipe is really easy for two people to do together, you can have one chopping the chocolate, white chocolate, and candy canes while the other is melting the chocolate. Once the chocolate is melted, you can one pour the melted chocolate onto the baking sheet and the other one can smooth it out. It's really a perfect recipe to do together, since it requires a lot of hands on-time.
For more great ways to spice up your relationship during the busy holiday season, visit K-Y.com. You can discreetly purchase the Date Night pack at Walmart.com or even your local Walmart store. Purchasing at our local Walmart store was a breeze and is usually in the isle where there isn't hardly any foot traffic. #YoursandMine #CollectiveBias
Coming in January of 2015, there is a special Date Night deal which is a $50 value! It comes with 1 free meal for two people from peachdish.com, where is it delivered straight to your door for an intimate night of cooking together! You will also receive a $5.00 VUDU movie credit for you to stream right at home! Perfect for a romantic date night in.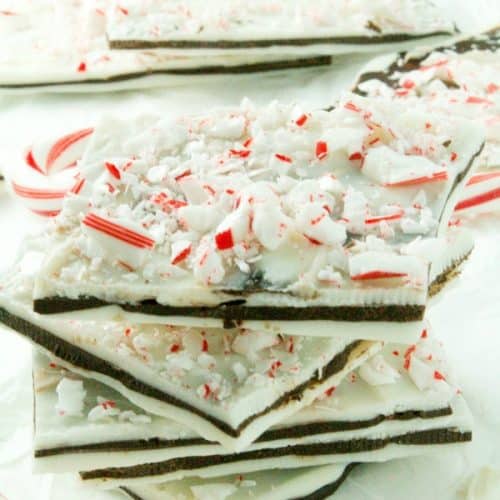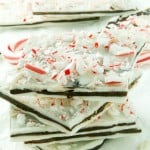 Peppermint Bark + A Romantic Date Night In
Ingredients
12

ounces

white chooclate

I used vanilla almond bark, chopped

6

ounces

semi-sweet chocolate

I used baker's chocolate bar, chopped

1

and ½ teaspoons oil

can use coconut oil, canola oil, olive oil, etc.

3

candy canes

crushed
Instructions
Line an 9 or 8-inch baking sheet with parchment paper or aluminum foil. Spray with non-stick cooking spray. Set aside.

In a small glass mixing bowl, add 6 ounces of the white chocolate and ½ teaspoons oil. Place in the microwave and microwave at 15-second increments, mix together every 15 seconds with a spatula. Continue at every 15-second increments until the chocolate has melted. Pour the melted white chocolate onto the baking sheet and spread out evenly. Place in the refrigerator for 15 minutes.

Prepare the semi-sweet the same way as the white chocolate and pour the melted chocolate on top of the white chocolate. Place in the refrigerator for 15 minutes.

Prepare the last 6 ounces of white chocolate and the last ½ teaspoon of oil in the same glass mixing bowl as the first batch, pour the white chocolate on top of the semi-sweet chocolate. Place the refrigerator until it has hardened.

To easily allow it to cut, place on the counter for 15 minutes and cut it using a sharp knife.

Keeps in the refrigerator for at leas 3 weeks.