This is a sponsored conversation written by me on behalf of Lipton. The opinions and text are all mine.
Peach and Mint Iced Tea – There's nothing like a glass of homemade ice tea! The base of this refreshing ice tea is a syrup made from fresh in-season peaches, strained, and then mixed into fresh-brewed ice tea. Don't forget to muddle the mint for an extra explosion of flavor!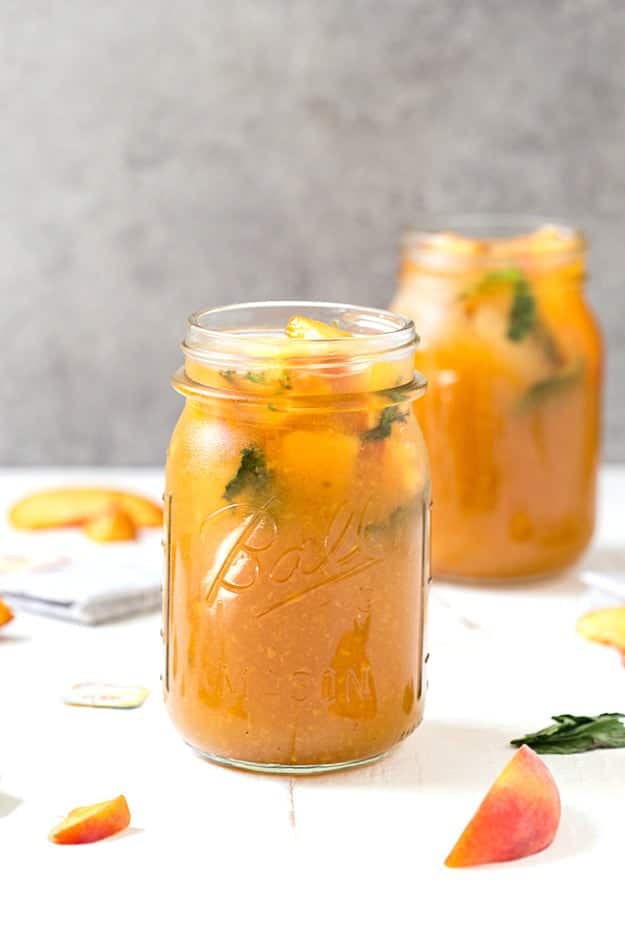 I am going to start off by writing a bold statement and saying summer isn't complete without a glass of cold iced tea. Wouldn't you agree? It's so refreshing and goes with any meal. It's also versatile, and you can customize it to your liking.
Before I get into the details of why this peach and mint iced tea is incredibly refreshing and delicious, let's chat about sit down family dinners. It's something I have always remember as a child and have loved. Unfortunately as an adult, it has been hard to have a sit-down meal because of how hectic life is, and we currently do not have space in our itty bitty home for a table. Seriously, our home is so small, and I think a dinner table may take up the entire living room. No joke!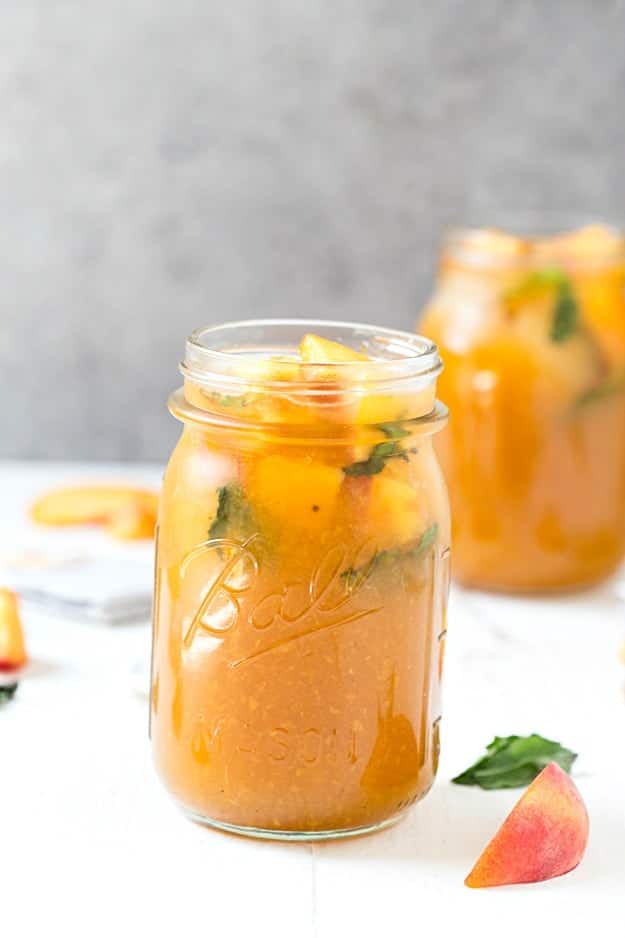 With almost every sit-down meal growing up we always had a pitcher or two of homemade iced tea on the table. Nothing fancy, but so refreshing coming in after playing outside in the hot summer sun. What I miss about our sit down meals was everyone asking how their day went and what they have been up to. It's so hard to do that now-a-day with technology being so readily.
So today I thought I would reimagine our sit-down dinners and make a pitcher of homemade iced tea with a twist. And starting this week, I am going to convince my husband we need to make dinner talk a priority in our lives. It would mean the world to me if we were able to sit down and enjoy dinner without even turning the TV on. Wouldn't that be nice?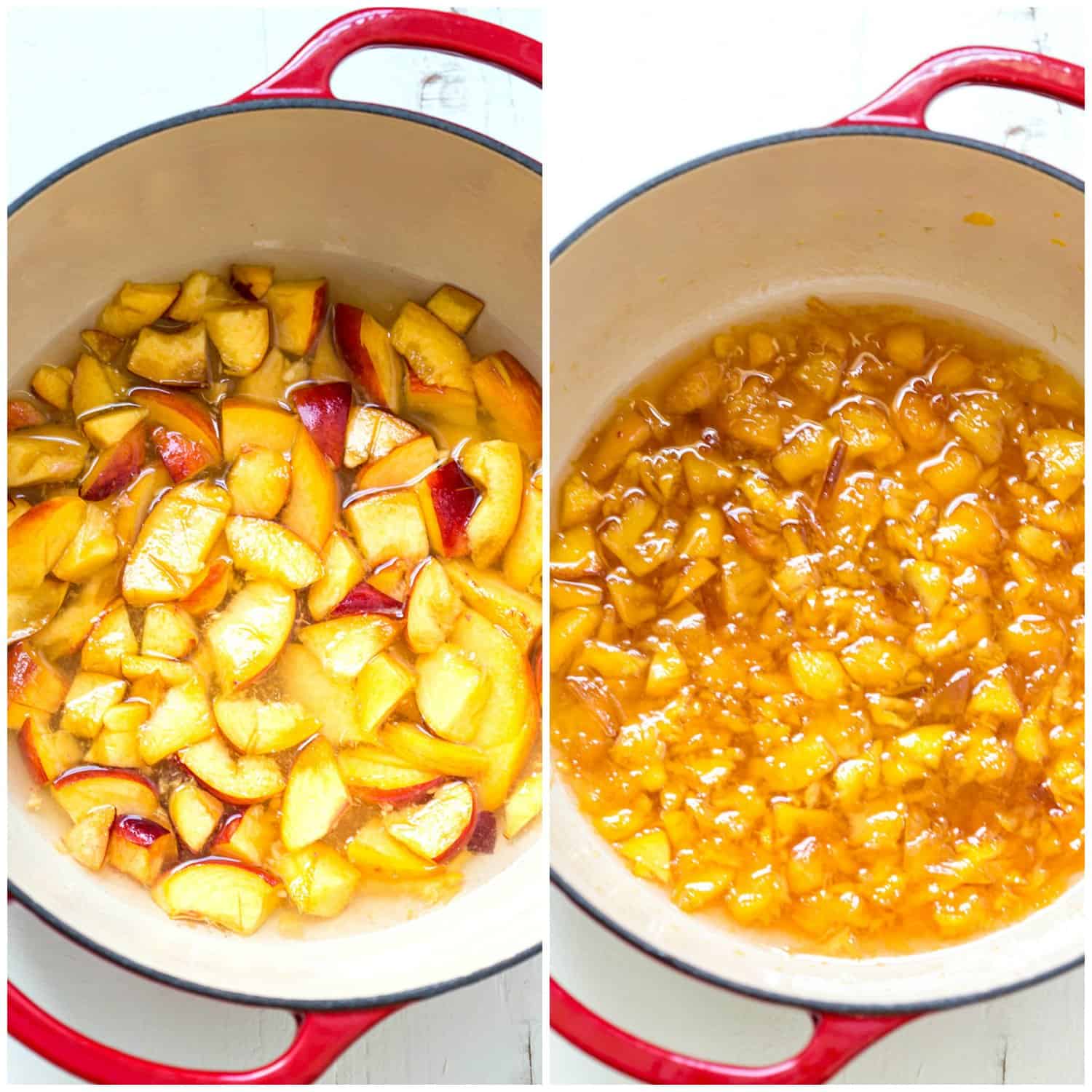 If you have ever had peach iced tea before, it's something special. It's simple with fresh; in-season peaches made into a simple syrup of equal part water and sugar. I then pulsed the mixture in the blender, strained it, made Lipton fresh-brewed iced tea, and then mixed it all together.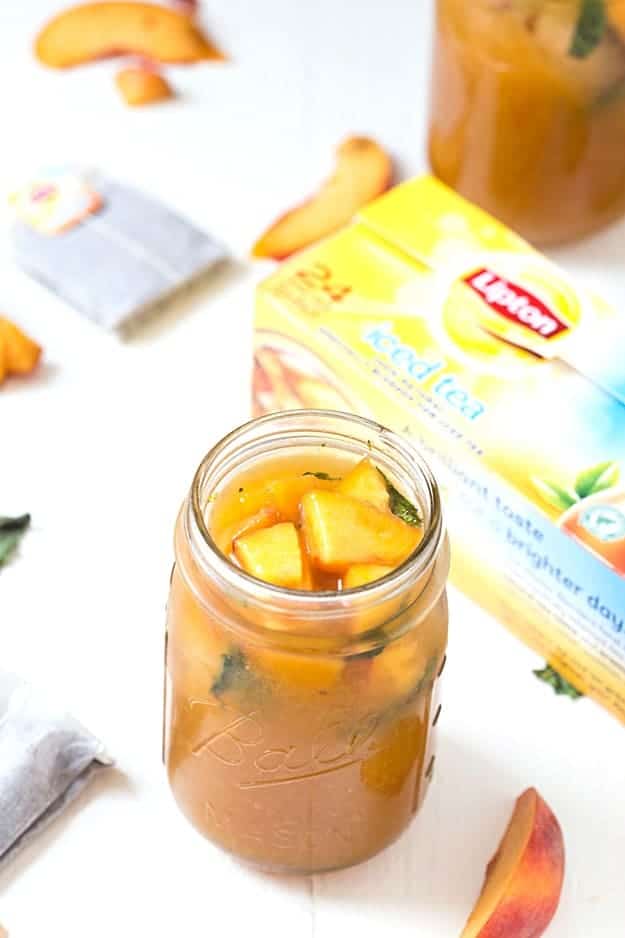 If you are a sweet tea fan, I would suggest not adding hardly any additional sugar because the peach syrup is already sweet. I know everyone has different preferences, but it was perfect for us! Right before you pour the perfect glass of peach iced tea, I took a few mint leaves and muddled them in the glass, added ice and then pour the tea on top. Amazing!
Be sure to check out Lipton's #brightbites digital destination on Food Network for additional recipes, articles, and videos!

Peach and Mint Iced Tea
Author:
Chelsea @ Gal on a Mission
Ingredients
Peach Syrup
3 peaches, washed and diced
1 cup water
1 cup granulated sugar
Iced Tea
4 cups water
2 Lipton Family-Sized Tea Bags
6 cups ice cubes
fresh mint
Instructions
Peach Syrup
Place the diced peaches, water, and sugar in a medium pot and bring to a boil over medium heat. When the mixture starts to boil, turn the heat down and simmer for 20 minutes.
Mash the peaches with a potato masher and sieve through a wire mesh strainer. Set aside.
Iced Tea
Bring the water to a boil and pour the water over the tea bags in a heat-proof pitcher.
Brew for 3-5 minutes; remove tea bags.
Stir in the peach syrup and 6 cups of ice cubes until melted.
Muddle fresh mint in a glass, add ice and pour the peach iced tea over the top.
This is a sponsored conversation written by me on behalf of Lipton. The opinions and text are all mine.