Homemade Eggnog Coffee Creamer – Incredibly easy with only four ingredients. Great for homemade gifts! Enjoy a piece of eggnog cheesecake or even an eggnog cookie on the side!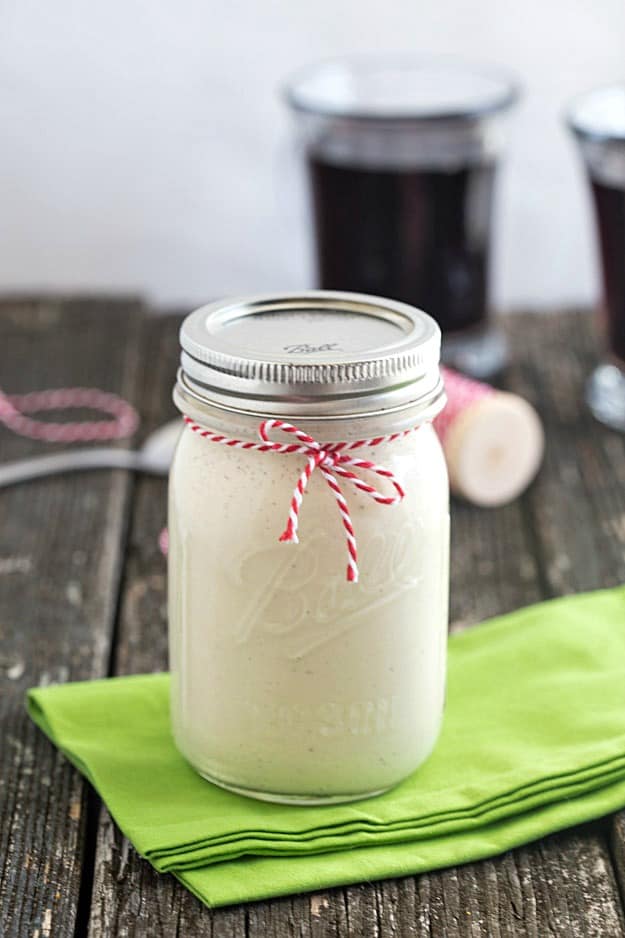 After Thanksgiving, there are so many things to look forward to; holiday shopping, which is mostly online for me, Christmas, parties, holiday cookies, eggnog, and homemade eggnog coffee creamer. Out of all the things to look forward to I listed, I love the last two! Eggnog coffee creamer adds a little touch of something extra in your coffee during the month of December.
Or any month for that matter. They might not sell a quart of eggnog to consume in July, but you may make a batch of homemade eggnog coffee creamer! Mmmm. Wouldn't that be the best thing ever?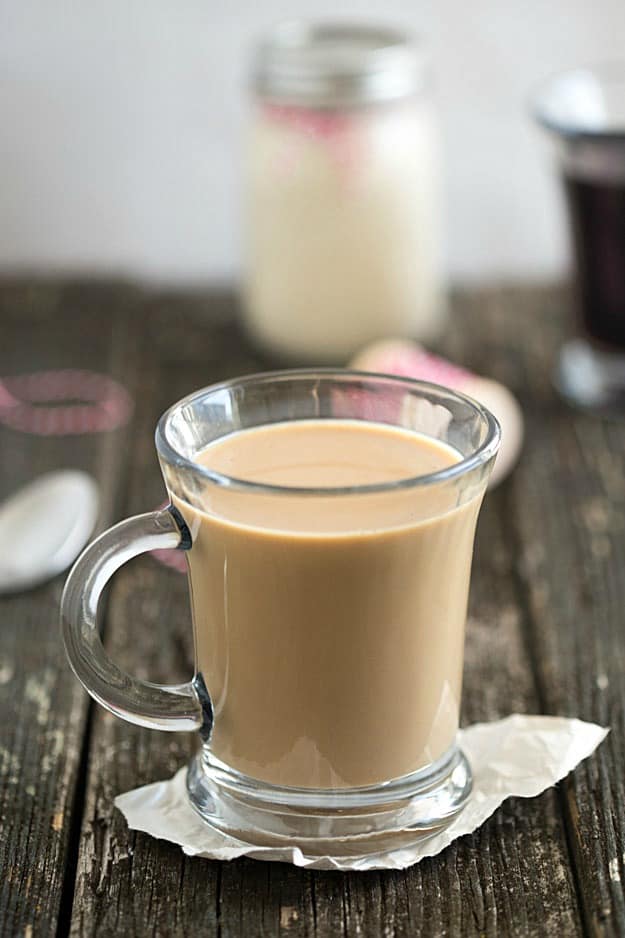 Eggnog coffee creamer sounds like it would be hard, right? It's the exact opposite. You only need four ingredients to whip this batch up. Most of the ingredients you may already have on hand, besides nutmeg. I also keep a small container in the back of my spice cabinet for cookies and coffee creamer during the holidays.
Sure you can use fresh nutmeg, as well. The aromatic smell from grating it would be heavenly.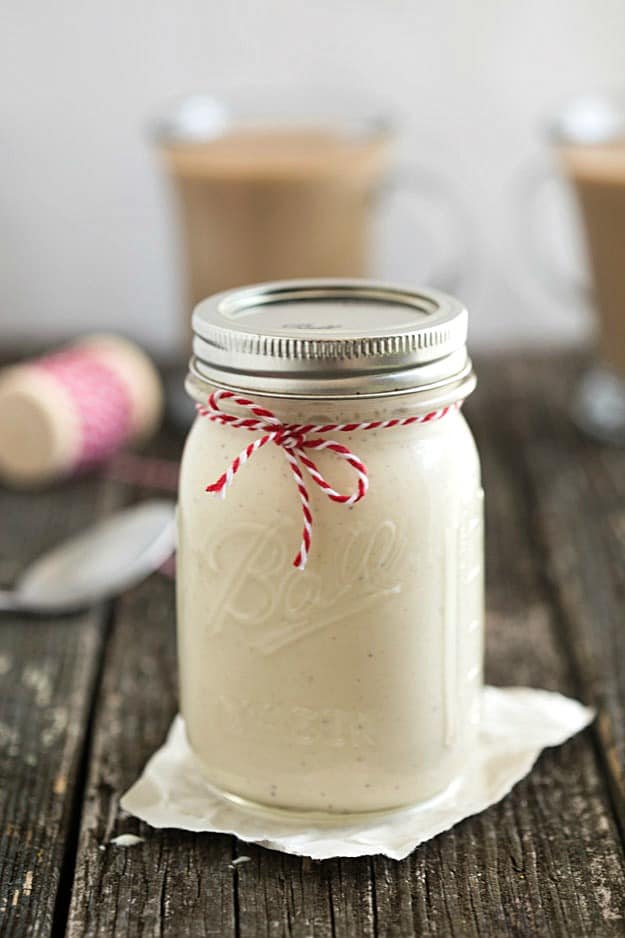 Make a batch, two, or even three to give away for homemade gifts. I would love you forever. Well…if you are already a friend or family member, I would already love you, but I would then love you even more. Make sense? Glad we cleared that up.
If you decide to give it as a gift, purchase pint mason jars, and cute little twine, also known as baker's twine, from Target from the dollar section. Speaking of that section, do not try to get lost in it. I always end up doing that and regret it at the checkout. It always seems to amaze me.

Homemade Eggnog Coffee Creamer
Author:
Chelsea @ Gal on a Mission
Ingredients
14 ounce can sweetened condensed milk
2 cup half & half
1 teaspoon ground nutmeg
1 teaspoon dark rum or rum extract
Instructions
Mix everything together in a medium sized bowl. Add to a jar and store in the refrigerator for up to 7 days.