Cheesy Parmesan Crusted Crescent Rolls – Stuffed with mozzarella cheese, then slathered with butter and Italian spices, and then topped with parmesan cheese! Baked to cheesy perfection.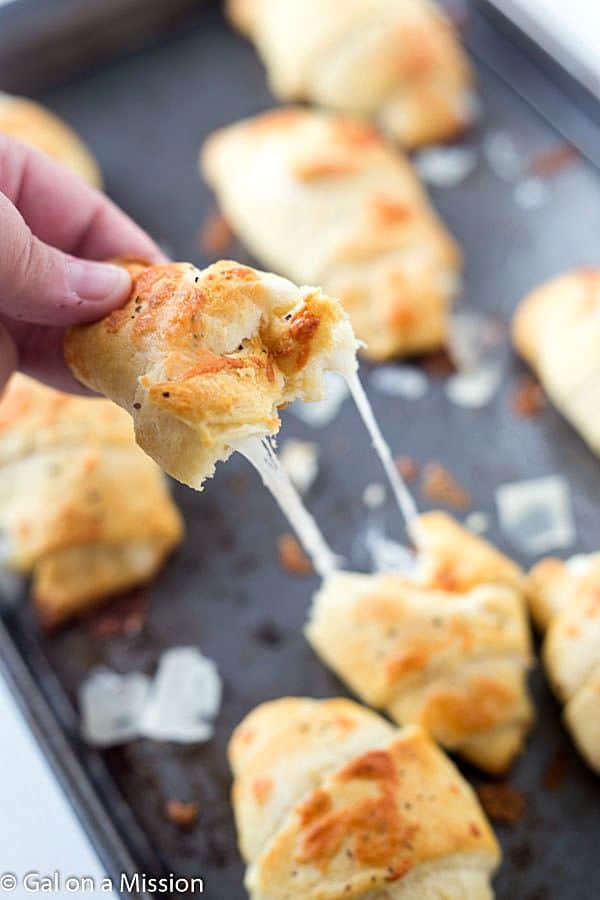 With it being just the two of us, some nights we enjoy having https://www.galonamission.com/category/appetizersappetizers for dinner. Add a movie to it and we then have a perfect the date night in. Let's forget the popcorn and indulge in these instead!
Cheesy carbs are always welcomed in our home and bellies.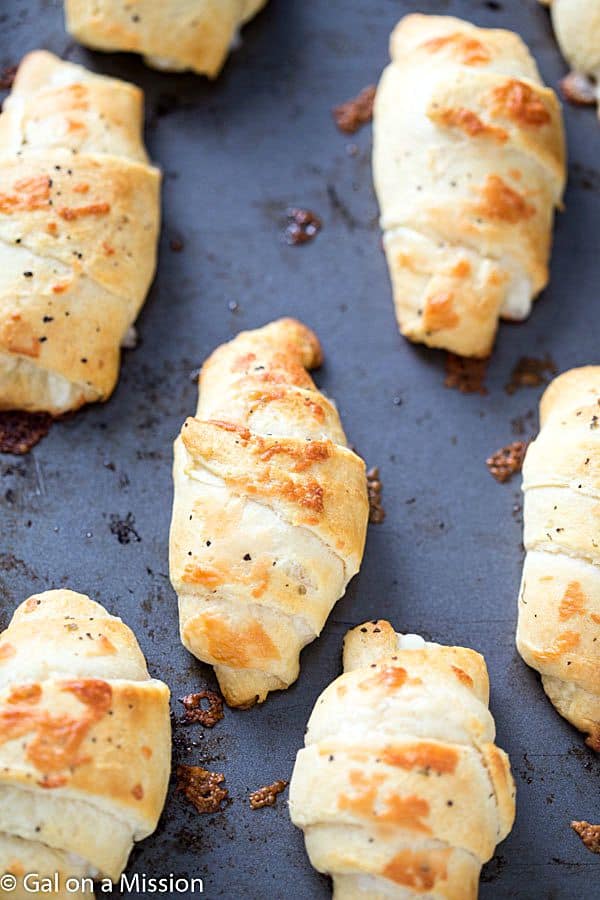 I'm a simple kind of gal if you haven't already noticed. I love to have dinner made in a swift and the same goes for my appetizers. The simpler, the better. Wouldn't you agree?
You are going to be surprised at how easy this cheesy parmesan crusted crescents recipe is! Perfect with a side of marinara sauce, but they are great on their own, too.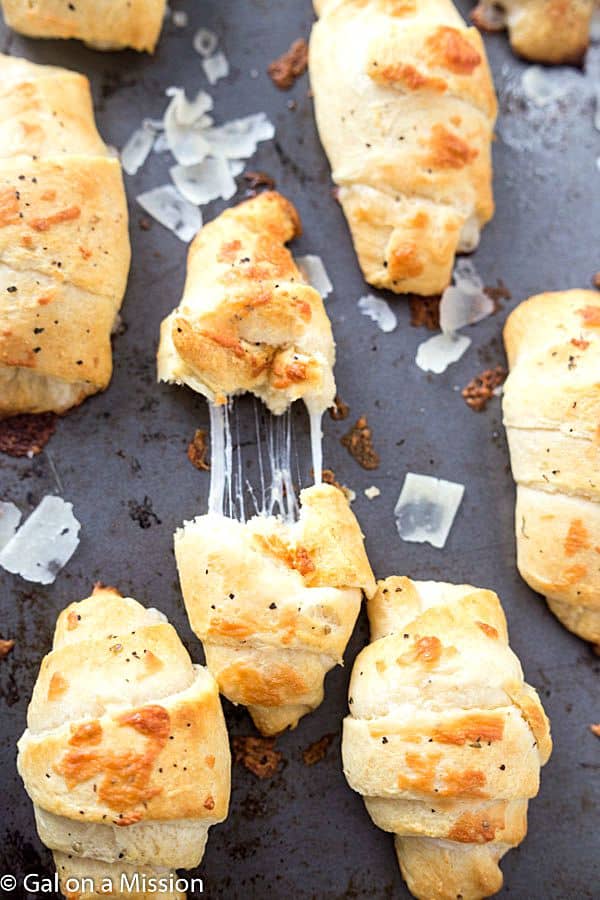 For the extra stringy cheesy part of these crescents, it's best to use shredded mozzarella cheese or string cheese. It's one of the best cheeses for pulling apart and can add extra flavor.
The star in the recipe is the parmesan cheese. Adding extra is always recommended. We are in love with Stella cheeses, especially their parmesan. Stella® Cheese has so many varieties of cheese, from shredded to crumbled and sharp to sweet, the full range of cheese products that's sure to wow your guests.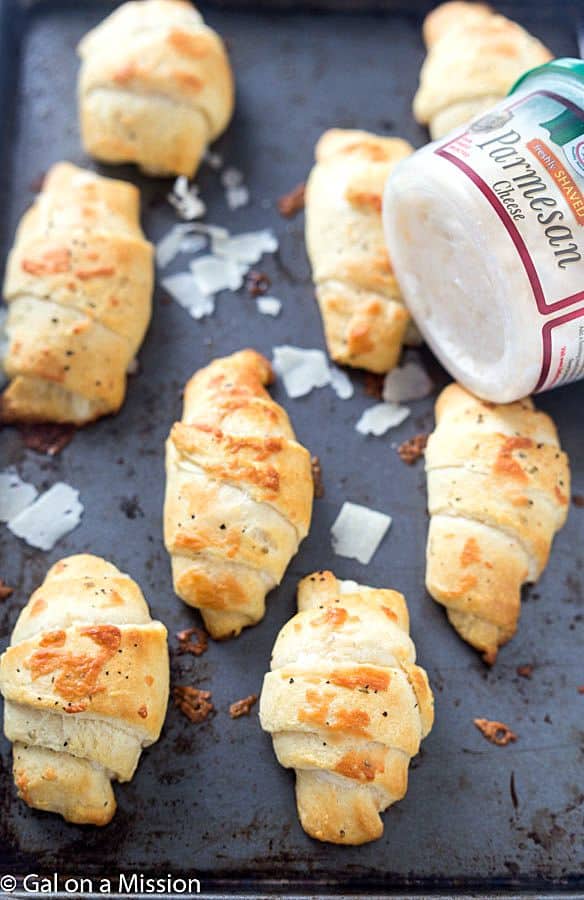 Cheesy Parmesan Crusted Crescent Rolls
Author:
Chelsea @ Gal on a Mission
Ingredients
1 package butter flavored crescent rolls, approximately 8
4 mozzarella cheese sticks or ¾ cup shredded mozzarella cheese
2 tablespoons butter, melted
⅛ teaspoon dried basil
⅛ teaspoon dried oregano
Stella Freshly Shaved Parmesan Cheese, for topping
Instructions
Preheat oven to 400 degrees. Grease a large baking sheet. Set aside.
Roll the crescent rolls out and place a mozzarella cheese stick or shredded mozzarella cheese on top. Gently roll and place onto the baking sheet. Do the same with the remaining crescent rolls.
Whisk together the butter, dried basil, dried oregano together in a small ramekin. Baste onto the crescent rolls. Top with parmesan cheese.
Bake for 10 minutes or until lightly browned.
Follow Stella® Cheese on Pinterest, Facebook, and Instagram!