This shop has been compensated by Collective Bias, Inc. and its advertiser. All opinions are mine alone.
An out-of-this world delicious budget-friendly bbq chicken nachos recipe that is a favorite! Our family always loves simple dinners!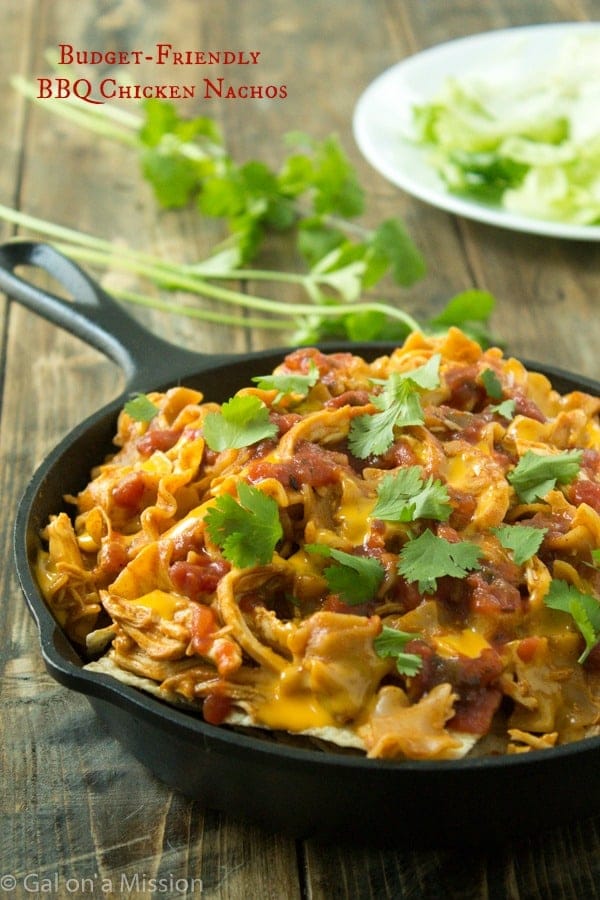 With summer in full-swing we love creating delicious meals at home or even to take on-the-go. Even though, it's just the two of us (hubby and I) we are always trying to create fun, unique, and delicious dinners that aren't expensive.
We also love being able to stretch our meals even further by having lunch and/or dinner for the next day! It always makes me happy when both of our bellies are full with a delicious meal that is budget-friendly. The best part is knowing that we will have amazing leftovers the next day!
With so many different activities going on, we usually try to create budget-friendly meals under $20 on the 1st and around the middle of the month - the 15th because times can get a little tight with bill paying. #RollIntoSavings #CollectiveBias
With so many different activities that are always happening, it can be a stressful time for all. Especially with trying to cut unneeded expenses to afford the last summer activity or the last summer vacation. That's us!
What are some fun activities that you have planned for the rest of the summer? Or what was your favorite summer activity that your family did together?
I know with it being in the middle of August, dinner situations can be a little tricky! It definitely is for us. I had a great idea for a super-budget-friendly meal that is delicious and quick.
Since I always have so many different recipes that I have to plan and development, I am always at our local Walmart store. I literally live there, ask the hubby! If it's not me running off to Walmart, it's him! Poor guy.
While I was doing my regular shopping at Walmart, I noticed many Kraft products were on rollback. Whenever I see that little piece of paper sticking out in the aisle, I almost immediately know I want that product. We are saving!
I decided to pick up a few Kraft products - BBQ Sauce, Zesty Italian Dressing, Velveeta Cheesy Skillets Dinner Kit in Nacho Supreme flavor, and tortilla chips. I knew I wanted to create some type of BBQ chicken nachos. We always love nachos.
I knew that we already had lettuce and chicken breasts in the freezer because we always purchase it in bulk. Some of our staple items. With it being summer, I knew that I really wanted to cook the chicken in our slow cooker. Who wants to heat the house when it's hot outside? Not me.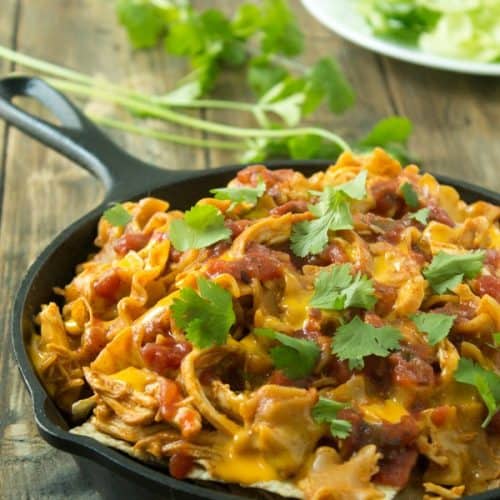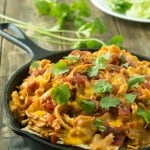 Budget-Friendly BBQ Chicken Nachos
Ingredients
Nachos

1

large boneless chicken breast

½

Kraft BBQ Sauce

1

Package Velveeta Cheesy Skillets Dinner Kit in Nacho Supreme

Tortillas Chips

Salad

Romaine Lettuce

Kraft Zesty Italian Dressing

Any toppings you would like
Instructions
Place the chicken breasts in a slow-cooker/crock-potwith BBQ sauce on high and cook for 4 hours or until chicken in done and is easy to shred. Set aside when done cooking.

Follow the directions on the back of the Nacho Supreme Dinner Kit by placing 2 cups of water in a large skillet and adding the noodles and sauce. Cook until the noodles are tender. Add in the shredded chicken.

Add the BBQ chicken mixture on top of tortillas chips, add in the cheese sauce and the salsa that came in the Nacho Supreme Dinner Kit on top.

Serve with a fresh salad using romaine lettuce and Zesty Italian Dressing.