This is a sponsored post written by me on behalf of BACARDI® Mixers. All opinions are 100% mine.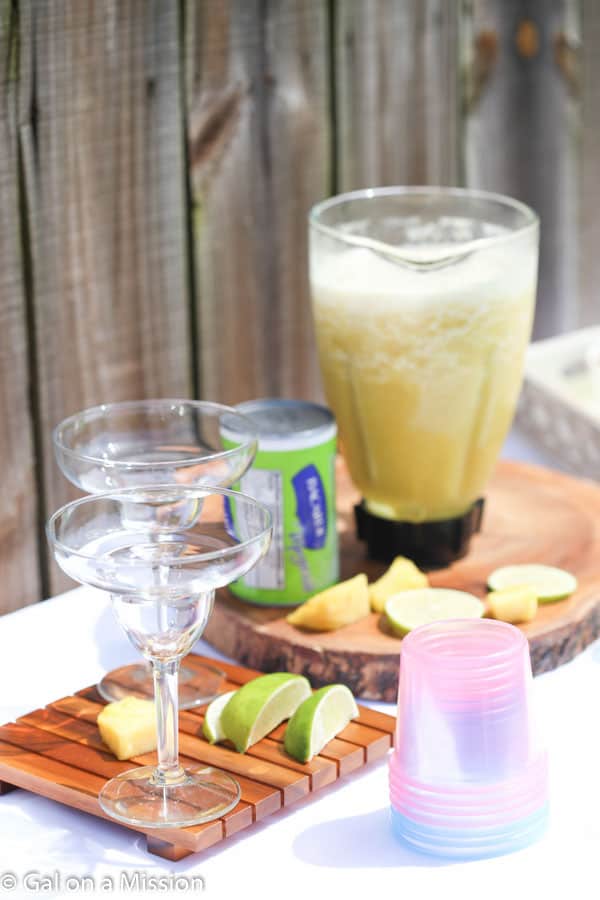 With summer in full swing, everyone is wanting to have their friends and family over for a planned celebration or even for a spontaneous one!
No matter the occasion, planned or not, I have the perfect cocktail recipe for you. You are going to wow your friends and family. Did I mention it takes hardly any time to make? Oh yeah. That's the best part. No need to worry about being in the kitchen juicing fresh limes to make this amazing pineapple margarita.
BACARDI® Mixers are incredible. They are affordable, tasty, and made with fresh juices. You can make these pineapple margaritas either frozen by not thawing the margarita mixer or on the rocks.
Either method is fantastic. I thought it would be a great way to show how quickly made these mixers are.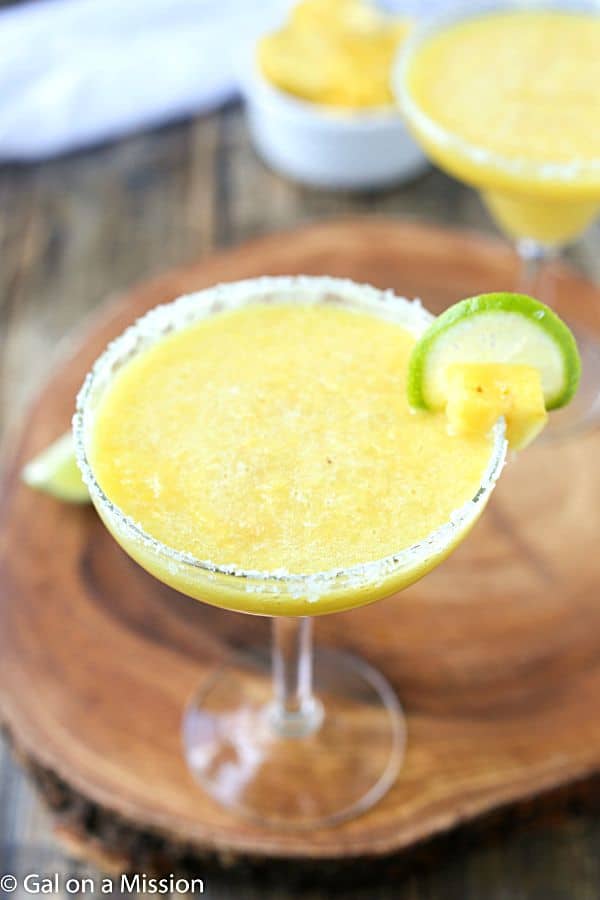 Are you a spontaneous with your parties or do you prefer to have them planned? Well, no matter what, we love Party planning.
So, I decided to throw a spontaneous party at my parent's lake house. We were able to whip these bad boys up in no time. Remember to have quick snacks on the table, as well. Add your favorites, we decided on quick finger-foods everyone seems to love. I should also mention, no matter the size of your party, BACARDI® Mixers are perfect because you can easily double or triple the recipe.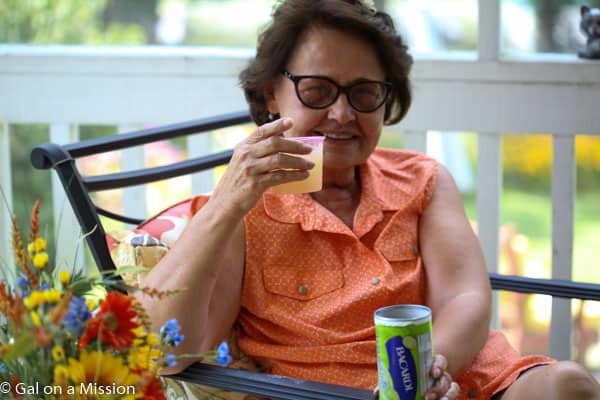 Do you have any tips or tricks to help with the pre-party preparing or cleaning up afterwards? I have a couple of tips up my sleeve. I always try to keep the snacks simple and easy. Easy meaning, opening a bag and pouring the contents into a cute bowl. If I remember or the event is planned, I like to make easy finger-foods the night before. Less stress and more fun for everyone.
Now I have shared My reason to party, what is yours?
ENJOY RESPONSIBLY. ©2015 THE COCA-COLA COMPANY ©2015 BACARDI AND THE BAT DEVICE AND ITS TRADE DRESS ARE REGISTERED TRADEMARKS OF BACARDI & COMPANY LIMITED. RUM 40% ALC. BY VOLUME.