Disclosure: Dear FTC, this blog is in compliance with FTC Guidelines 16 CFR, Part 255 Guides Concering the Use of Endorsements and Testimonials in Advestising, this site discloses that this post may contain affiliate links or paid advertisements. All opinions expressed are 100% mine.Take that! 🙂

Who doesn't love a good cheese steak? My husband can really demolish a cheese steak like nothing! I have no idea how he does it, but he does. Weird man, but gotta love him. 🙂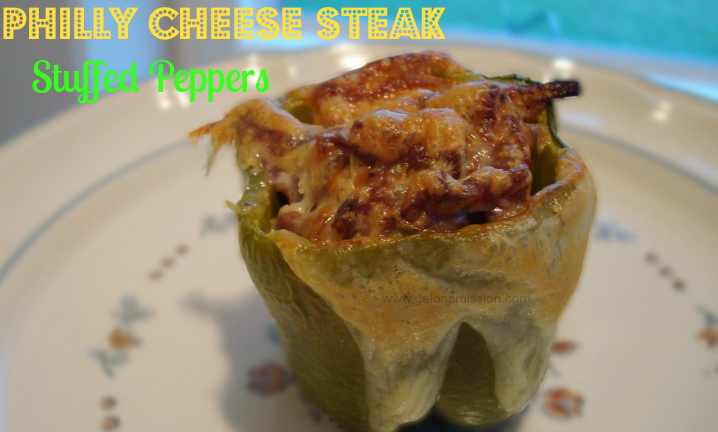 Man, do we love a really good stuffed pepper as well. Those things are delicious. I love having green peppers in my garden, because that means…CHEAP stuffed peppers. Life is good, real good.
Why not combine two of the greatest things together? When you do, you get a Philly Cheese Steak Stuffed Pepper. These will rock your socks, my friend. (:
Mmmmm, look at those bad boys. Nice caramelized onions.
Another great thing is you don't have to buy Steak 'Ems, or whatever their name is. Heck, you don't even have to get a roast going. Simple and quick! My two favorites in a meal.
Looking at these photos is making my mouth water. I can almost taste them. So good.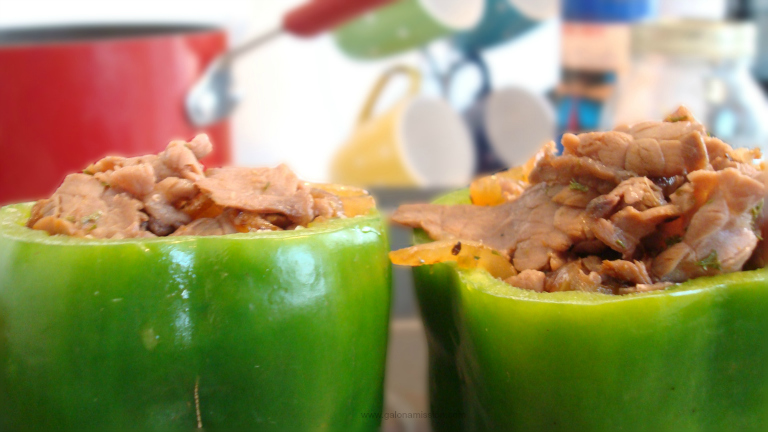 There is another view for you. Is your mouth watering for these bad boys. 🙂 Here comes the recipe!
[yumprint-recipe id='2′]
**This post is liked at Stacy Makes Cents for Trim Healthy Tuesday | The Best Blog Recipes for Weekend re-Treat