This post brought to you by Post Great Grains Cereal. All opinions are 100% mine.
I thought today I would share something a little more personal instead of just a recipe. I know we all love those kinds of posts!
As a young-adult, I have always had self-esteem issues, especially in my teenage years. What girl doesn't?
Now being almost 25 years-young, I have been trying to work on my self-esteem issues. Today, I am sharing what makes me great. I am really excited because it's working to my goal on expressing and ultimately loving myself for who I am.
I wrote down a couple of things that really makes me great and it did take a little bit. Here's what I came up with.
Eating a well-balanced diet makes me great because I feel great and have energy to do all of the things I have always wanted to do. Accomplishing my goals makes me great because I feel like I am capable of doing anything that I want to do and what I truly love. I have never been a great sleeper, I have always just laid awake at night hoping I would fall asleep, but never do. Having a great night's sleep makes me great because I ultimately feel great and can get through the day. The last thing that makes me great is my family. I do not know what I would do without them. They have always supported me and my decisions. I can always count on them being there, no matter what.
Here are some things that I love about myself. I love how determined I am at accomplishing my goals. I am also slowly learning how to take great care of myself and feeling the best I can!
Great Grains surveyed 1,000 women asking them, "What makes you great." Some of the results are pretty interesting.
For instance, 73% of women have reinvented themselves after turning 40. I really couldn't believe that! Read more about the survey results.
With that being said, I have been trying new products that have been making me feel great with eating a well-balanced diet with Great Grains Cereal.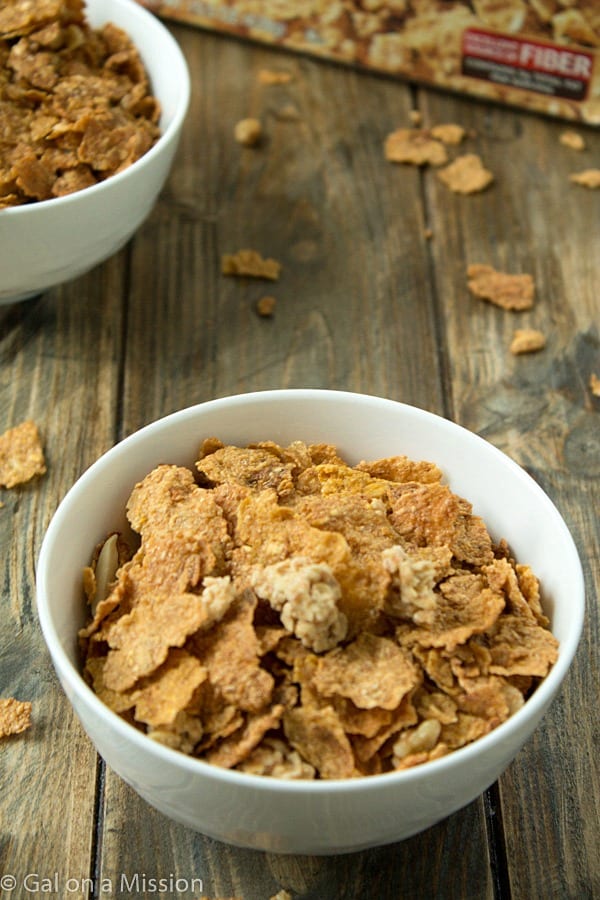 Great Grains has nutrition you can see.
Below are all of the varieties of Post Great Grains Cereal:
Great Grains Digestive Blend Berry Medley
Great Grains Digestive Blend Vanilla Graham
Great Grains Protein Blend Honey, Oats & Seeds
Great Grains Protein Blend Cinnamon Crunch
Great Grains Cranberry Almond Crunch
Great Grains Crunch Pecans
Great Grains Raisins, Dates & Pecans
Great Grains Banana Nut Crunch
I was given the opportunity to try all varieties and I feel in love with them all; however, the Great Grains Protein Blend Honey, Oats & Seeds and Great Grains Banana Nut Crunch really stood out to me!
I loved how there were so many seeds in the honey, oats & seeds - noticed pumpkin and almonds! Yum! The banana nut crunch tasted absolutely amazing and smelled just like I was eating a banana.
Enjoying all of these cereals definitely make me feel great because they are delicious! Remember to share some love with Great Grains on Facebook.
Now that I have told you what makes me great, I am going to ask you all that question. What makes YOU great?