This post brought to you by Sonoma-Cutrer Vineyards. All opinions are 100% mine.
With October wrapping up in just a few weeks, I love to start thinking about the upcoming holidays, such as Thanksgiving and Christmas. In our family we love to enjoy each others' company with delicious food and great tasting wine. This year, I am excited to try it with Sonoma-Cutrer Chardonnay and Pinot Noir.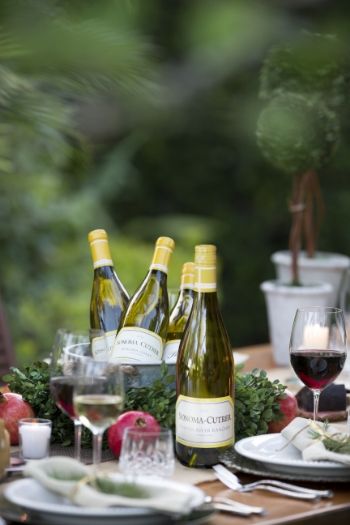 Each wine is completely different from each other and absolutely delicious. I am going to share below some details about each wine, how they taste, and what kind of foods you should pair them with.
I love learning about new wines and what kind of food they pair with to bring out the flavors. I am no wine expert by all means, but I love learning. Usually when I visit vineyards and wineries, I always smell the wine first and then I will take a small sip. What do you usually do when you wine taste?
Now my husband will not smell the wine first, he wants to taste it and immediately does.
The Sonoma Coast Chardonnay is a very elegant and has a medium-bodied, mouth-filling wine. It's richness is balanced with a bright acidity and highlighted with flavors of apple, pear, and lemon zest. The best kind of dishes to pair this chardonnay with is less-acidic kind of foods, like chicken. Anything with chicken, besides tomatoes, would pair perfectly.
I would think the chardonnay would also pair great with turkey, for Thanksgiving. That has be already starting to think about Thanksgiving already, and the food!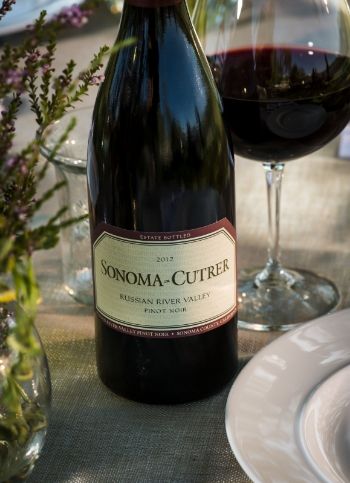 The Russian River Valley Pinor Noir is a elegant balance of sensuous fruit and lovely silky tannins. When you first sip or smell it, you will notice that deep, dark fruit aromas of blackberry, raspberry ,and black cherry with a mild touch of cola and accents of earthy, forest floor. The best kind of dishes to pair this pinot noir is with acidic dishes, like spaghetti, meatballs, lasagna, etc. Anything that contains tomatoes, vinegar or lemons.
How will you be celebrating the holidays this year?
Connect with Sonoma-Cutrer:
Facebook - Sonoma-Cutrer
Twitter  - @SonomaCutrer
Instagram - Sonoma-Cutrer