Apricot Glazed Chicken Wings – Grilled to perfection and glazed! Some will say these wings are finger licking good!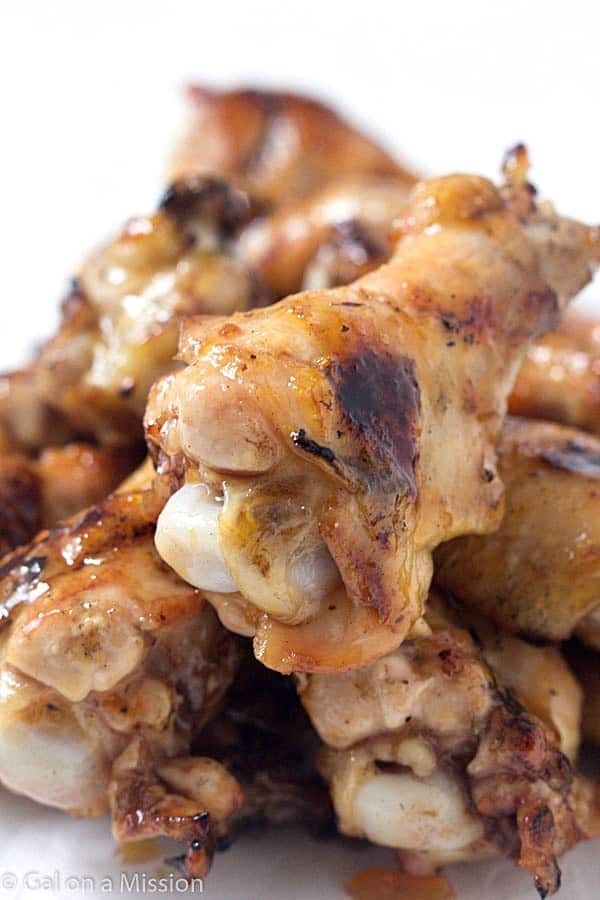 My favorite season of the year without a doubt is summer and late spring. I absolutely love being able to be outside more and enjoy cooking our food outside, as well. By far, for us, it's the most exciting time of the year.
Especially when you are able to grill items that come out of your garden! Speaking of garden, I cannot wait for the tomatoes and zucchini! Last year, we had salsa almost every-single-day. We never got tired of it and it was soooo good.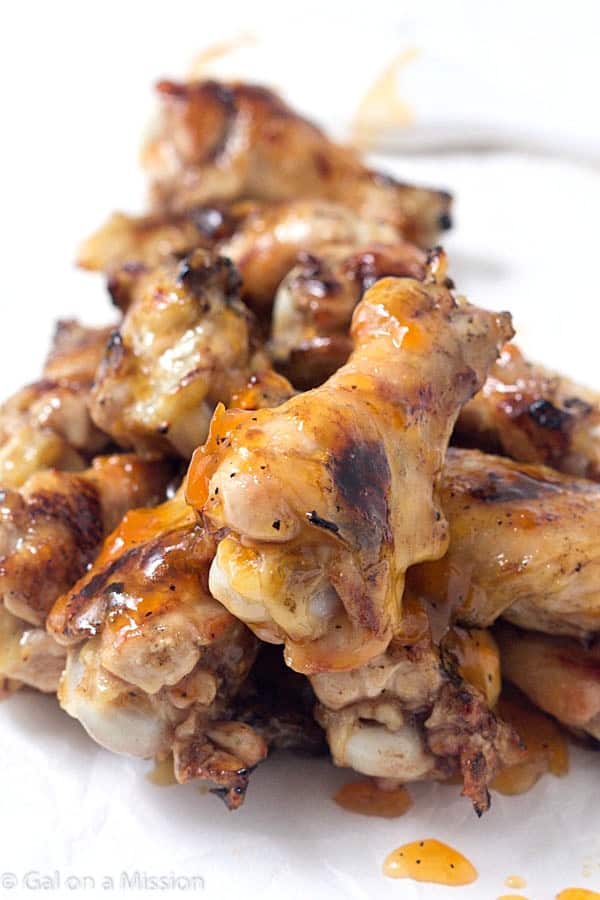 If you are a fan of apricot and wings, you are going to go crazy for these! For our grill, we do not use charcoal, we use hickory flavored wood chunks. It brings a wonderful hickory flavor to anything you grill. In other words, it's amazing and I cannot see myself using charcoal ever again. Try it and you will be shocked at how the taste changes!
You aren't limited to just grilling the wings, you can also cook them in the oven. I will include the directions for baking them, as well.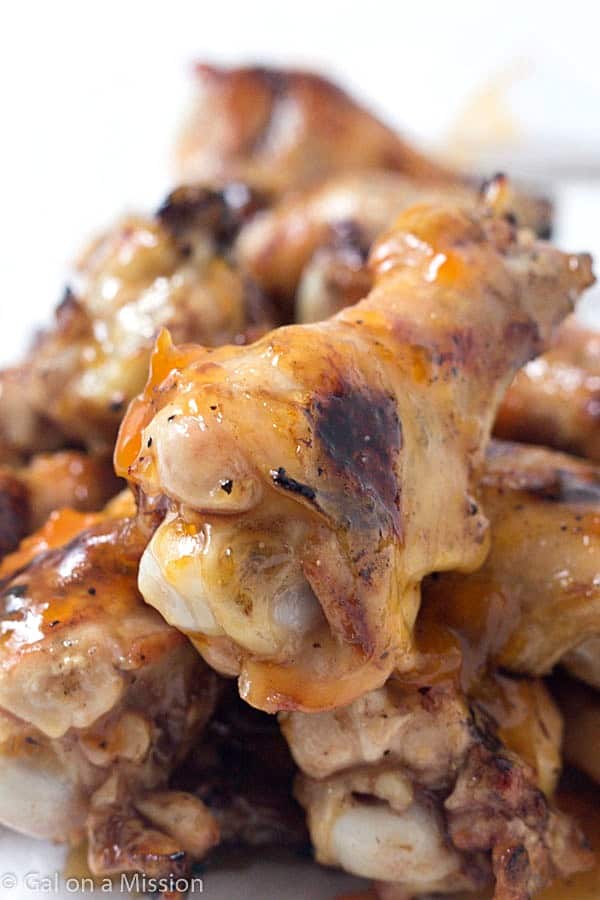 Apricot Glazed Grilled Chicken Wings
Author:
Chelsea @ Gal on a Mission
Ingredients
2 pounds chicken wings
1 cup apricot preserves
3 tablespoons red wine vinegar
2 teaspoons oil
salt and pepper, to taste
Instructions
Grill Directions:
Prepare your grill depending on the instruction booklet. Once the coals no longer have flames, place the chicken wings on the grill. Allow the chicken wings to grill for 30-40 minutes or until they reach an internal temperature of 165 degrees.
Glaze the chicken wings and allow them for grill for 2-3 more minutes.
Oven Directions:
Preheat oven to 400 degrees. Place the chicken wings on a large baking sheet and bake for 40 minutes. Glaze the chicken wings and allow them to bake for another 2-3 minutes.
Other Chicken Wing Recipes You May Enjoy:
The Best Butter and Garlic Chicken Wings