This is a sponsored post written by me on behalf of TUACA Vanilla Citrus Liqueur . All opinions are 100% mine.
Apple Pie on the Rocks – The perfect cocktail for autumn and Thanksgiving!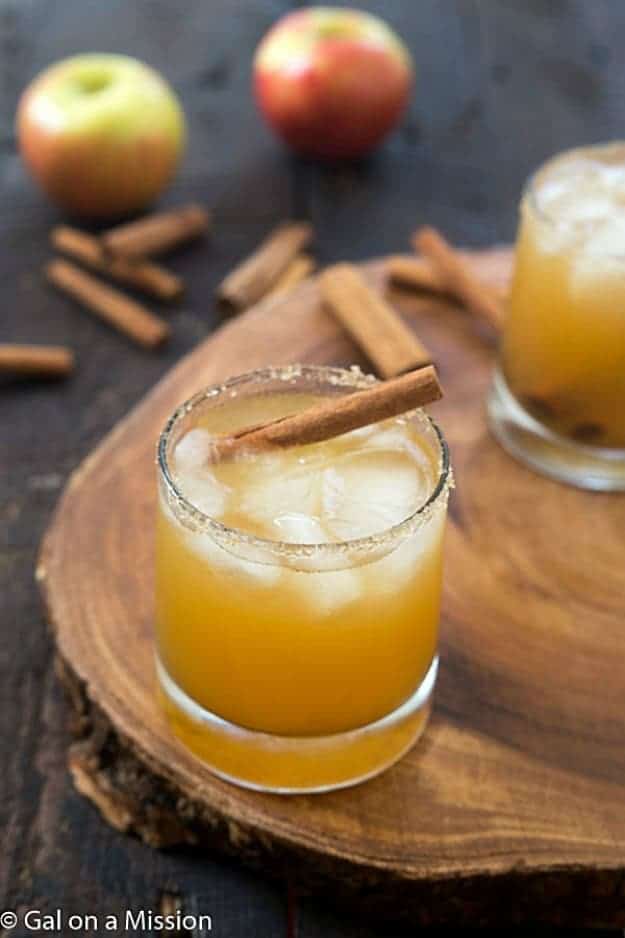 Who knew you could sip on a liquid apple pie. This cocktail taste so much like an apple pie you will want to serve at all of your fall gatherings. It would be a fun and delicious addition to your Thanksgiving or Christmas menu.
If you are looking for a cocktail that also serves too; however, you can quickly make it serve more than two? Then this cocktail is for you! The recipe is written for two; please double or triple it if you have guests over!
When you first take a sip of this apple pie on the rocks, you will be pleasantly surprised. The cinnamon flavor, also known as cinnamon whiskey, will hit your taste buds first, and they will be scrambling to find the next flavor. Which, of course, is the apple cider and then lastly followed by salted caramel.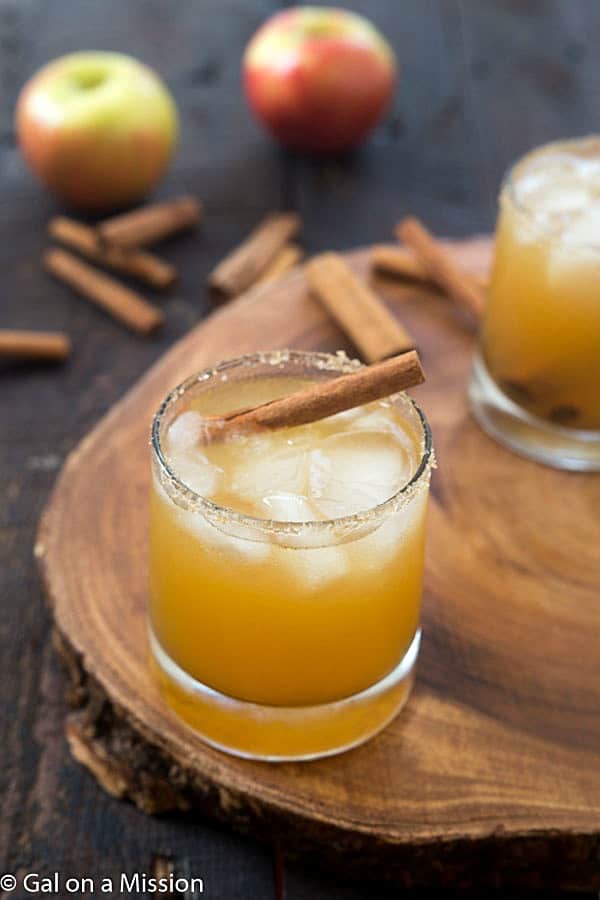 The flavor that brings the entire cocktail together is TUACA Vanilla Citrus Liqueur. It is an excellent blend of vanilla, essences of Mediterrian citrus fruits and rich brandies. It's not a bold flavor and is mixable a wide variety of cocktails.
When I first tasted TUACA Liqueur I instantly knew I wanted to make an apple pie cocktail based solely on its taste. I thought it would pull all of the flavors and allow them to come together nicely.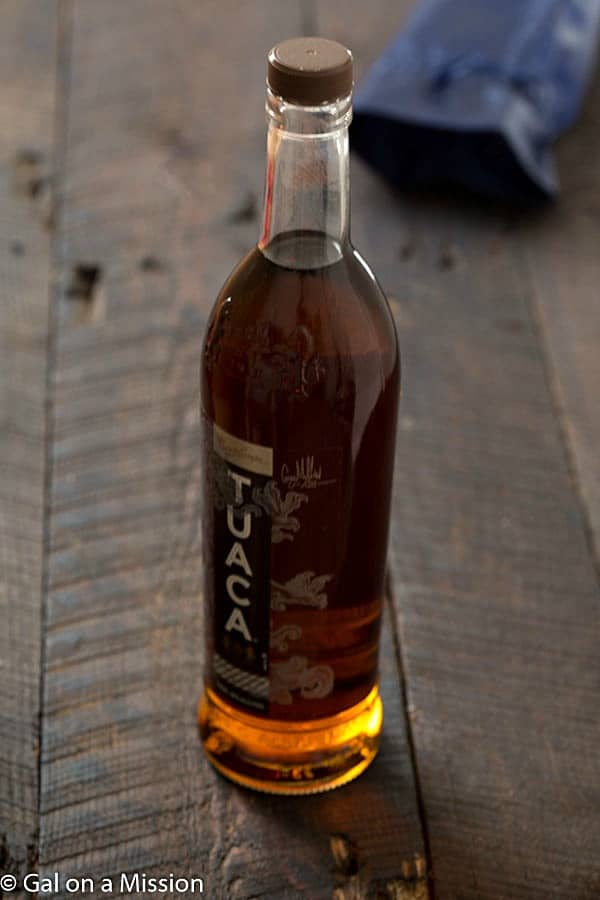 Not only can you make this apple pie on the rocks, but TUACA also has many more recipes for you! Their Tuaca Mule is fantastic! I can't wait to try their Tuaca Hot Apple Pie and Tuaca y Pina
The recipe for the TUACA Mule:
Ingredients: 
1.50 oz Tuaca® Liqueur
6.00 oz Warm Apple Cider
Whipped Cream
1.00 Cinnamon stick
Method:
Pour ingredients into a mug.
Garnish:
Whipped Cream, Cinnamon stick
You can also watch the video on how to make it! Trust me, you need to try it!
Apple pie on the Rocks
Author:
Chelsea @ Gal on a Mission
Ingredients
2 ounces Caramel Vodka
2 ounces Cinnamon Whisky
1 ounce TUACA Vanilla Citrus Liqueur
8 ounces apple cider
brown sugar, to garnish glass rim
cinnamon sticks, garnish
Instructions
Add caramel vodka, cinnamon whisky, liqueur and apple cider to a cocktail shaker. Add ice and shake until the liquids are chilled.
Add a little water to the glass rim and dip into the brown sugar.
Place ice into a glass tumbler and pour the cocktail into the glass. Garnish with a cinnamon stick.