Frozen Lime Margaritas – A perfect way to celebrate the weekend with your friends and family! Refreshing and absolutely delicious. Skip the store-bought mixes and make your own!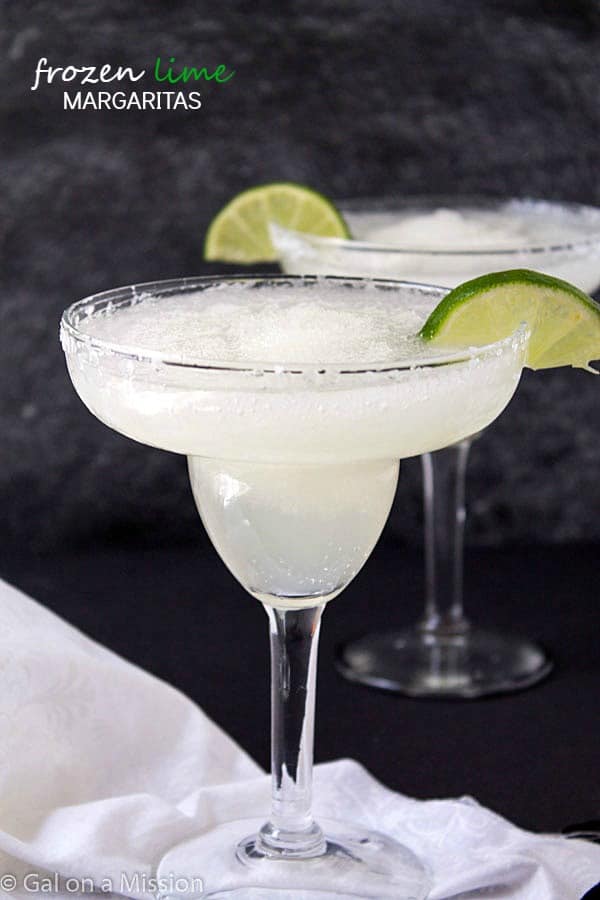 Is it Friday already? Oh yes, yes it is indeed, my friend! I couldn't be any more happier to be able to relax some, but not too much. It's going to be a busy, busy weekend with the house.
I am thinking about pushing it back to the following weekend, though. I think it would be best because we are going to tear up our flooring and sub-flooring in our bedroom. It's an absolutely nightmare, which has been going on for two years now. Now we haven't been working on it during the entire two years, just in the spring and summer.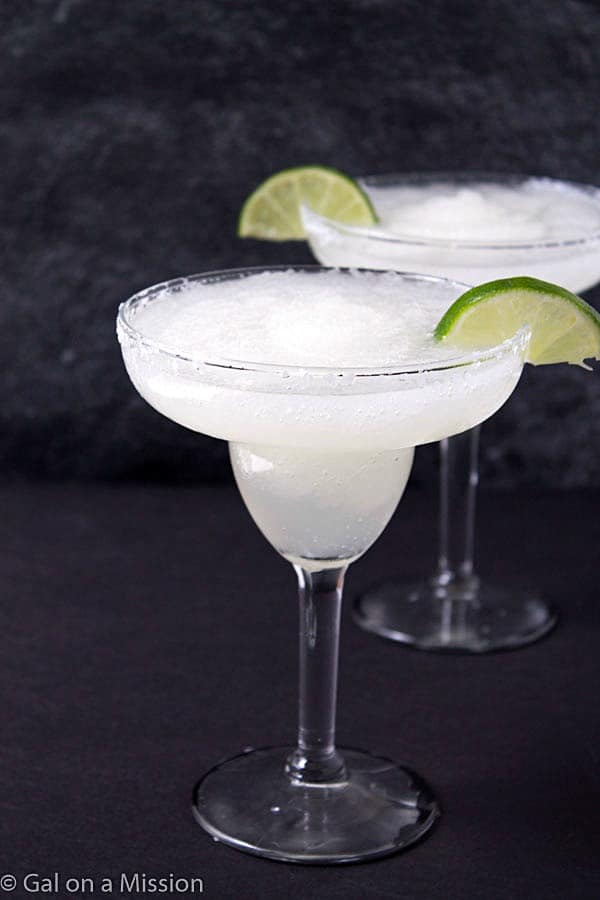 Before I can even start to think about that, let's cheers to it being Friday. Sound good to you? We can always get together for coffee Monday morning, but today is all about enjoying a margarita. I am a huge fan of maragaritas and I can thank my momma for that.
Do you have any big plans for the weekend? Do tell! I love to hear your stories about your life, friend. With margaritas, I am always a on the rocks kind of girl; but with the weather being warmer than usual it's a frozen margarita kind of day! If you aren't digging the frozen part, do not blend the mixture in the blender.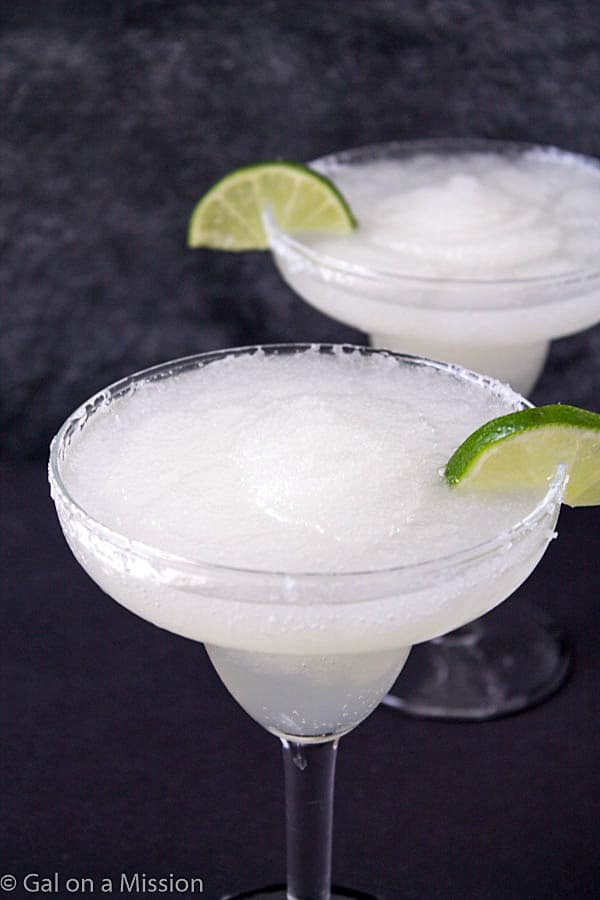 Before you begin to juice the limes, let's start with the simple syrup. For the simple syrup you will want equal parts sugar and water. You can use any kind of sugar you prefer, you can even use honey! On the weekends, I like to keep simple syrup in the refrigerators, so I used 1 cup sugar and 1 cup water and allowed it to dissolve in a pot over the stove on medium-heat.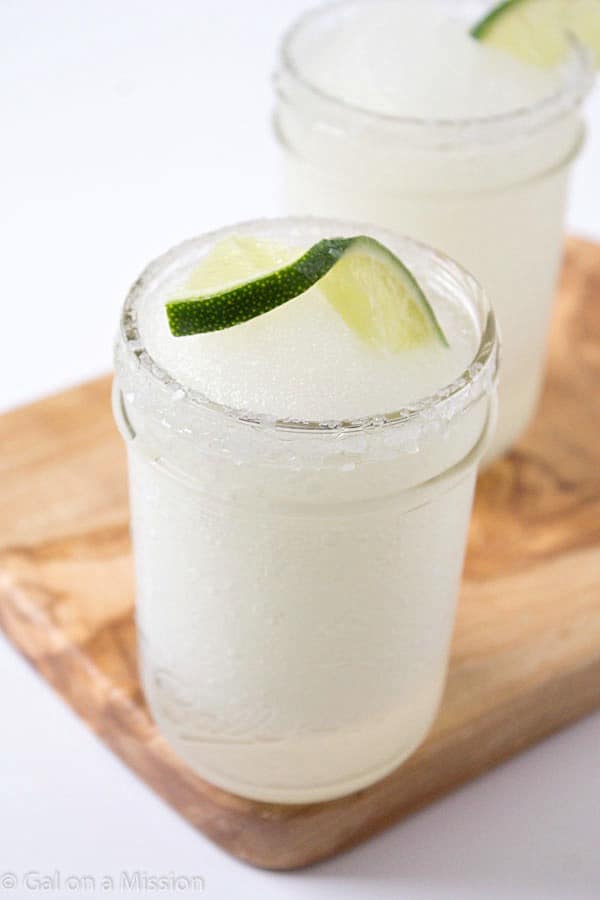 Frozen Lime Margaritas
Author:
Chelsea @ Gal on a Mission
Ingredients
2 and ½ ounces lime juice
4 ounces simple syrup*
4 ounces 100% agave tequila,
2 ounces grand marnier or triple sec
12 ounces (about 3 cups) ice
Instructions
Prepare your mixture by add the lime juice, simple syrup, tequila, and grand marnier or triple sec to a cocktail shaker. Shake until mixed.
Add the ice to a blender, then add in the mixture. Blend until creamy and frozen.
Serve immediately. Garnish with salt and a lime wedge.
Notes
*For the simple syrup, use equal parts sugar and water. Dissolve over medium-heat in a small pot.
Equipment Used:
Cocktail Shaker
,
Blender