Easy Crockpot Chicken Stew Recipe (Low Carb, Keto) – Thick and creamy low carb, keto chicken stew made right in the crockpot! This is truly a dump and allow your crockpot to all of the work for you recipe! The perfect healthy comfort food packed with flavor.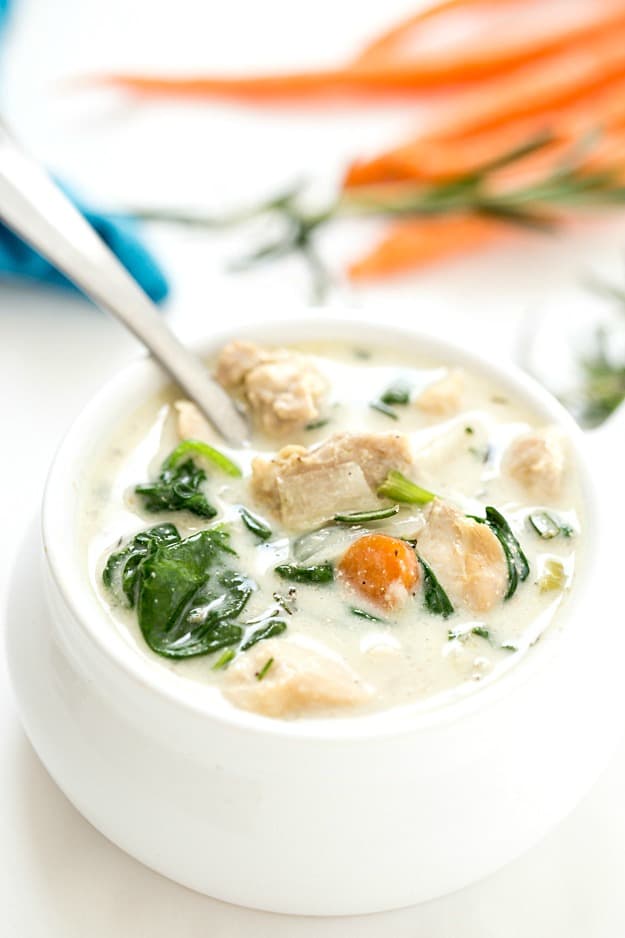 So the other day I put my big girl pants on and took a nose dive into low carb and keto recipe developing. It took me some time to get used to all of the appropriate thickeners – xanthan gum, how you should add them and how much you should add to them. I will have to say, it's a lot different than thickening with all-purpose flour or cornstarch.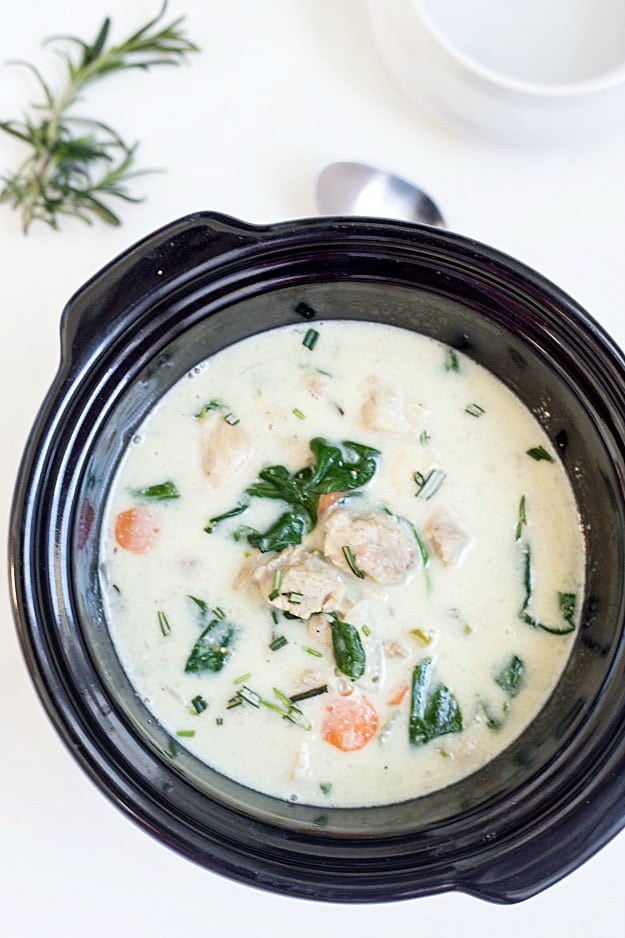 Once I nailed that I put on my extra-big girl pants on and started tackling, even more, recipes without an oven, of course. So the thing with our oven, it's completely gas and hasn't been working for a month or more.
It's been hard not to be able to use it, hello to the best butter and garlic chicken wings ever! Ugh. So the hubby is hard at working trying to fix it, but seriously I NEEDED an oven like yesterday. Sorry about the little rant about the oven.
Just starting out on the keto diet, read how I survived my first week of keto (low carb ketosis)!
So this crockpot chicken stew is very easy. It's a dump and allow your crockpot to all of the work for you. No need to saute the diced chicken thighs or onions. I added everything into the crockpot, even the raw chicken thighs. When the chicken thighs are cooking in the stock, it creates even more of a chicken flavor. Excellent way to add extra chicken flavor if you are using store-bought chicken stock.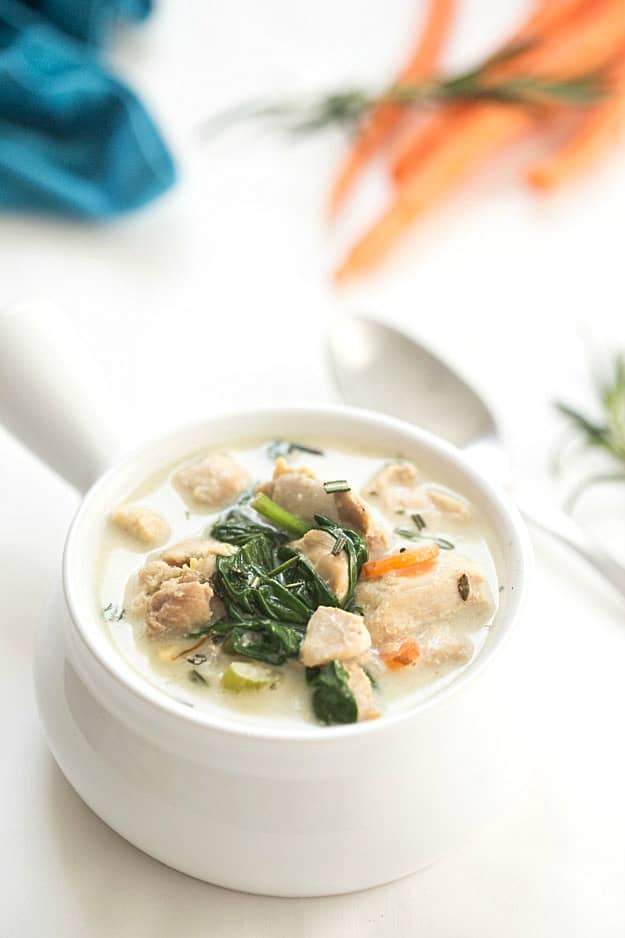 There are also three different ways for the chicken stock – homemade, unsalted store-bought chicken stock, or . See the recipe notes on how to use each.
No matter what kind of chicken stock you are using, I highly recommend using Morton Lite salt for seasoning. Adding extra salt keeps with the retaining of water and LEG CRAMPS. Gosh..I hate you leg cramps.

Easy Crockpot Chicken Stew (Low Carb, Keto)
Author:
Chelsea @ Gal on a Mission
Ingredients
2 cups chicken stock*
2 medium carrots (1/2 cup), peeled and finely diced
2 celery sticks (1 cup), diced
½ onion (1/2 cup), diced
28 ounces skinless and deboned chicken thighs diced into 1" pieces
1 spring fresh rosemary or ½ teaspoon dried rosemary
3 garlic cloves, minced
¼ teaspoon dried thyme
½ teaspoon dried oregano
1 cup fresh spinach
½ cup heavy cream
salt and pepper, to taste
xantham gum, to desired thickness starting at ⅛ teaspoon
Instructions
Place the chicken stock, carrots, celery, onion, chicken thighs, rosemary, garlic, thyme, and oregano into a 3-quart crockpot or larger. Cook on high for 2 hours or on low for 4 hours.
Add salt and pepper, to taste.
Stir in spinach and the heavy cream.
Sprinkle and thicken with xantham gum to desired thickness starting at ⅛th teaspoon. Continue to whisk until mix and cook for another 10 minutes.
Notes
*If you are using homemade or unsalted store-bought chicken stock you will need to add extra salt, to taste. If you are using chicken bouillon cubes, you will need to use less salt and follow the directions on the back of the package for how many cubes.
**For extra fat, I served mine with a dollop of sour cream.
Nutrition Information
Calories:
228
Fat:
11
Carbohydrates:
6
Protein:
23