A flavorful acorn and butternut squash soup recipe that is loaded with fresh vegetables! Pairs perfectly with a slice of buttered french bread!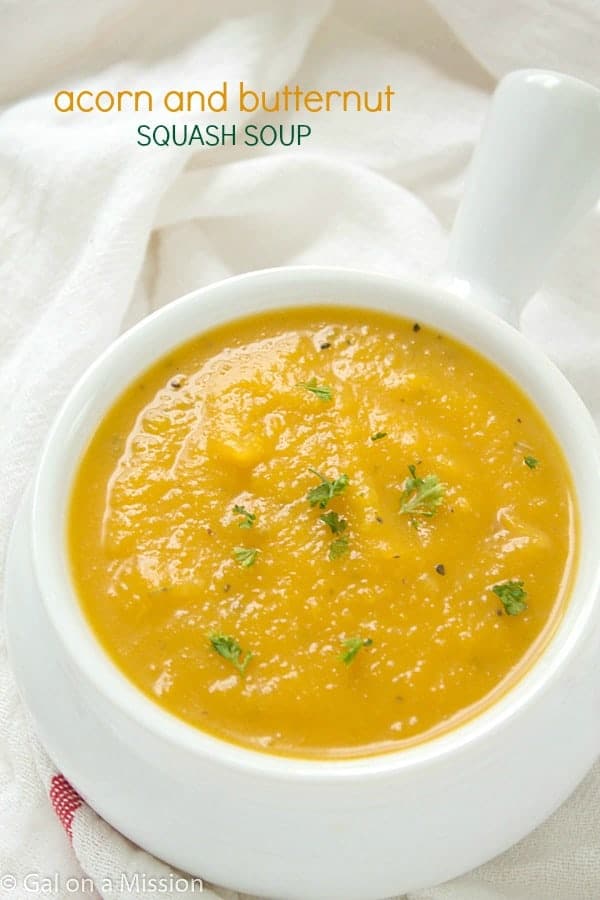 For some reason, I am in love with pureed vegetable soups. Not only are they healthier for you, but they are can be filling and the flavor is out-of-this-world.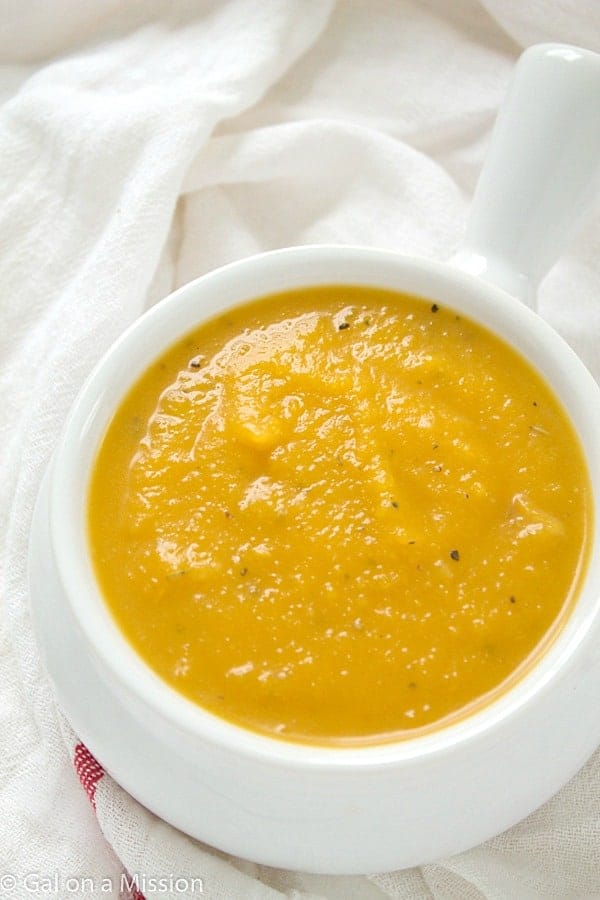 Back in early Fall my parents mentioned having a carrot soup at a local restaurant where they are currently living. Ever since they mentioned that specific carrot soup, I have been making so many different variations ever since! Hi, my name is Chelsea and I am currently addicted to pureed vegetable soups.
If you have never made a pureed soup, you will need to make sure you have an immersion or a regular blender. With the immersion it purees the vegetables quickly and no need to dirty up your blender. If all you have is a blender, it can be just as easy.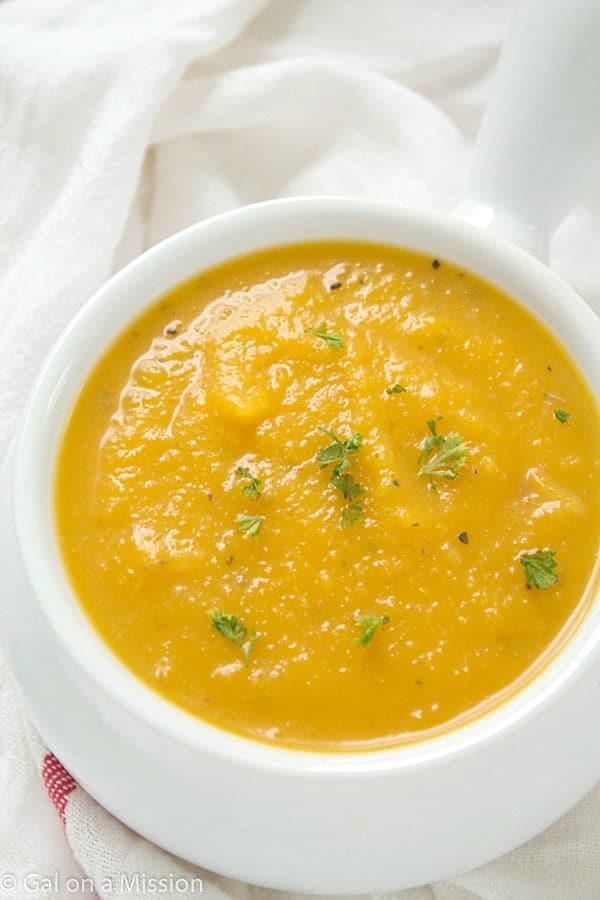 Another trick I have learned is to roast the vegetables in the oven for maximum flavor. Once roasted, I then puree everything and then allow it to simmer on low-heat. You can also cook it on low in your slow cooker for 2-4 hours on low.
The last trick I have learned is the soup is delicious the same day, after you allow it to chill in the refrigerator overnight is when it's fabulous. It allows the flavors to mingle together and you can definitely taste a big difference. If know I would love this kind of soup, I try to plan and make it the day before.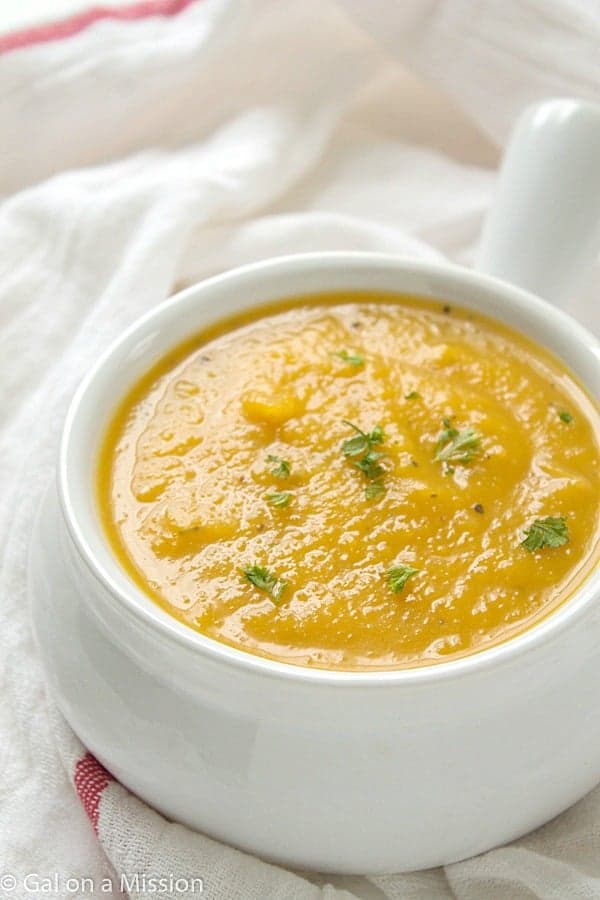 Acorn and Butternut Squash Soup
Author:
Chelsea @ Gal on a Mission
Ingredients
1 medium-sized butternut squash, skin and seeds removed and diced into smaller chunks*
1 medium-sized acorn squash, skin and seeds removed and diced into smaller chunks
1 medium onion, diced
salt and pepper
4 cups chicken or vegetable stock
3 garlic cloves, minced
1 teaspoon dried thyme
1 teaspoon smoked paprika
Instructions
Place the diced butternut and corn squash on a baking sheet lined with parchment paper or a silicone baking mat. Add the onions, then add salt and pepper. Broil on high under the vegetables are tender, about 20-25 minutes. Remove from the oven.
Add the roasted vegetables to a large pot, add in the chicken or vegetable stock, minced garlic, dried thyme, and smoked paprika. Mix everything together and allow the soup to simmer over medium-heat for 20 minutes. Remove from heat. Using an immersion or a regular blender, puree the soup. Add the pureed soup back onto the heat and allow it to simmer for another 30-40 minutes. If using a slow cooker, allow it to cook on low-heat for 2-4 hours.
Notes
*The easiest way to remove the skin from a butternut squash is slicing off the end, then using a sharp vegetable peeler to remove the skin.
 Other recipes you might enjoy:
Cauliflower Roasted Red Pepper Soup