One-Pot Chicken & Vegetable Three-Cheese Mac and Cheese is made all in one pot and on the stovetop! Its luscious sauce consists of three different types of cheeses and loaded with fresh vegetables! Dinner cannot get any easier than this!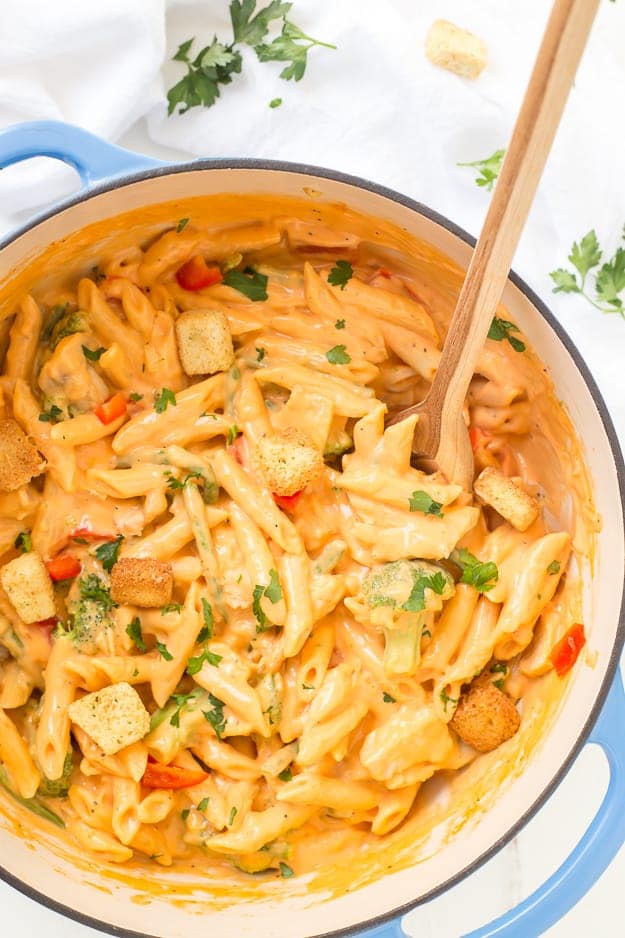 It was so great to take a break after the holidays, and I enjoyed it, but I missed you all so much! I am so thankful and grateful to be able to call this my job and provide easy and tasty recipes for you! I love every minute of it. And with that being said, I hope you had a wonderful Thanksgiving and enjoyed spending time with your family and friends.
A few weeks ago, Better Homes and Garden emailed me asking to see if I want to take a recipe they had on their site and adapt it. I sounded fun, and I had the hardest time fixing out which recipe I wanted to adapt, and I found this beauty. It's one of the best mac and cheeses I have ever had. The sauce is luscious, flavorful and it's packed full of veggies! Even my broccoli-hating husband ate every last bite.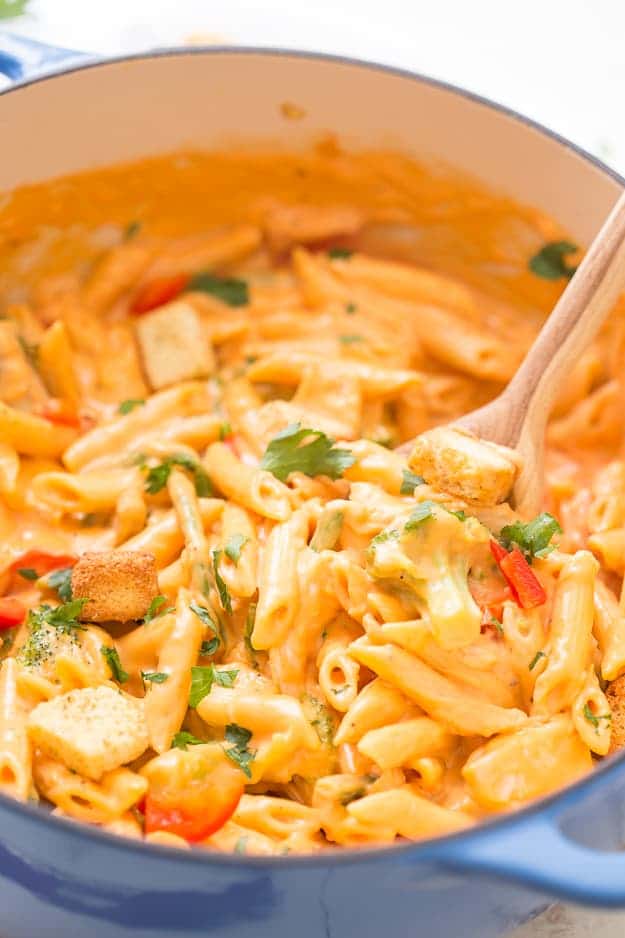 This One-Pot Chicken & Vegetable Three-Cheese Mac and Cheese sounded interesting (was formerly called Chicken-Vegetable Mac and Cheese) – tomato paste in mac and cheese? Oh yeah! I was a little skeptical at first, but it truly makes the flavors shine through. Don't skip it because you will certainly miss out. There were a few changes I made to the original recipe – made it into a one-pot meal and then I added one extra type of cheese making it three-cheese instead of two and that's it. It truly was a great recipe in the beginning and cannot wait to add it to my dinner rotation!
CLICK HERE FOR THE ONE-POT CHICKEN & VEGETABLE THREE-CHEESE MAC AND CHEESE RECIPE!