*This post may contain affiliate links, please read our disclosure policy.
There is something about this time of year that makes you want to bake, bake, cook, and cook! I have always been on a mission to create an absolutely wonderful cranberry sauce and this one is definitely it. Perfect blend of everything Fall consists of.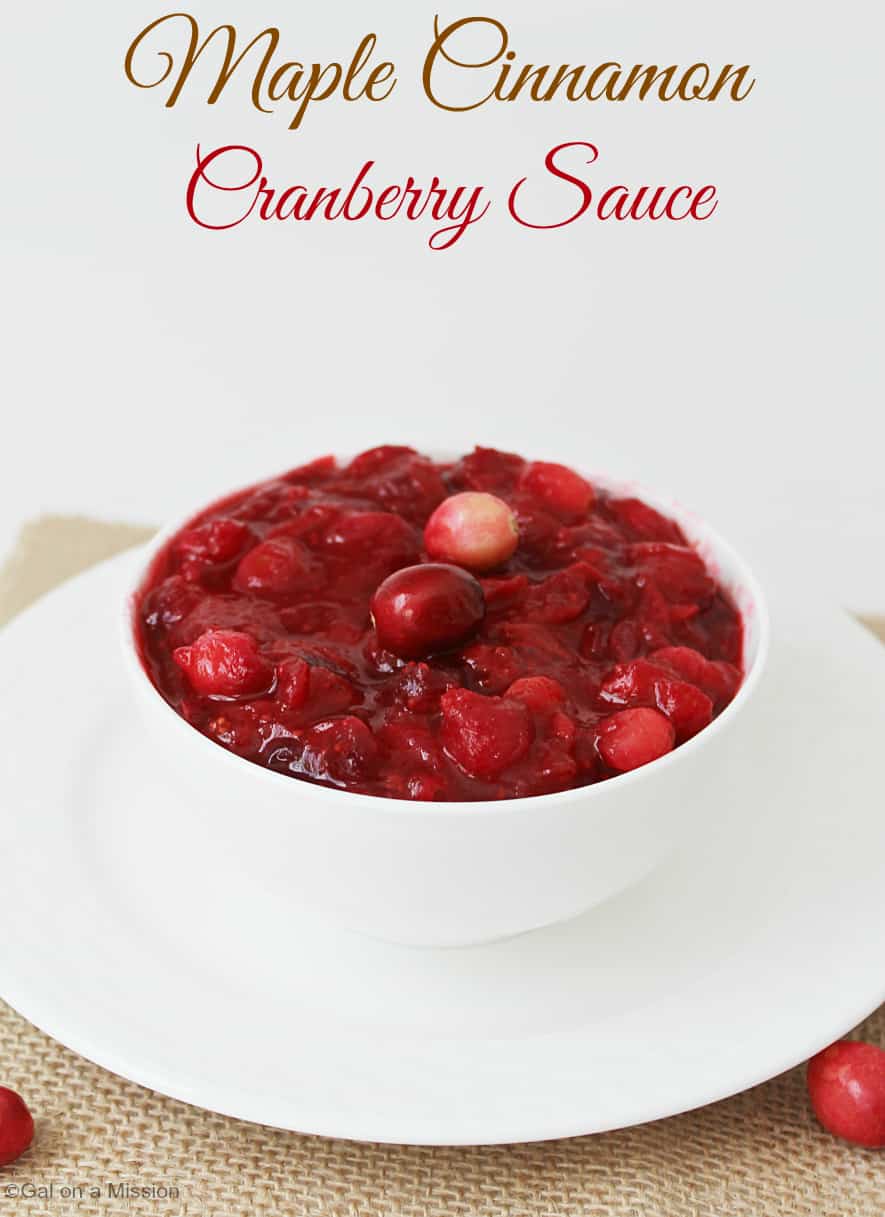 What is there not to love when it has cinnamon and maple syrup in it? Those two ingredients perfectly pair with each other, don't you think so? 🙂
Writing this is just making me so hungry and ready for Thanksgiving!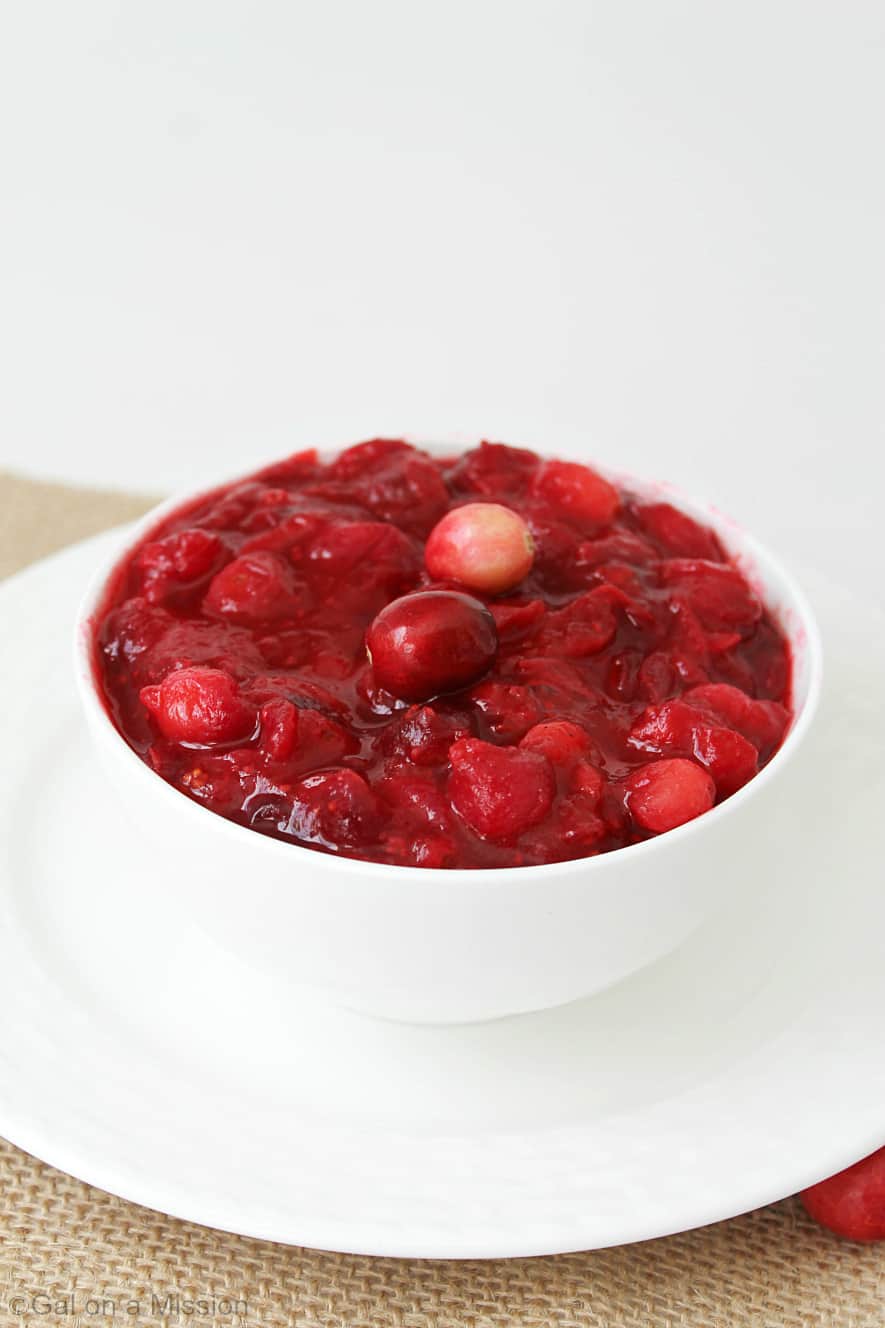 Cranberry sauce is so easy to make fresh and from scratch and it really only takes 10 minutes. The benefits of making it fresh and homemade are that you can add different things into it and make it however you would like , heck, you can even make it jelly consistency if you wanted to as well.
Didn't I mention so easy and so yummy?! (: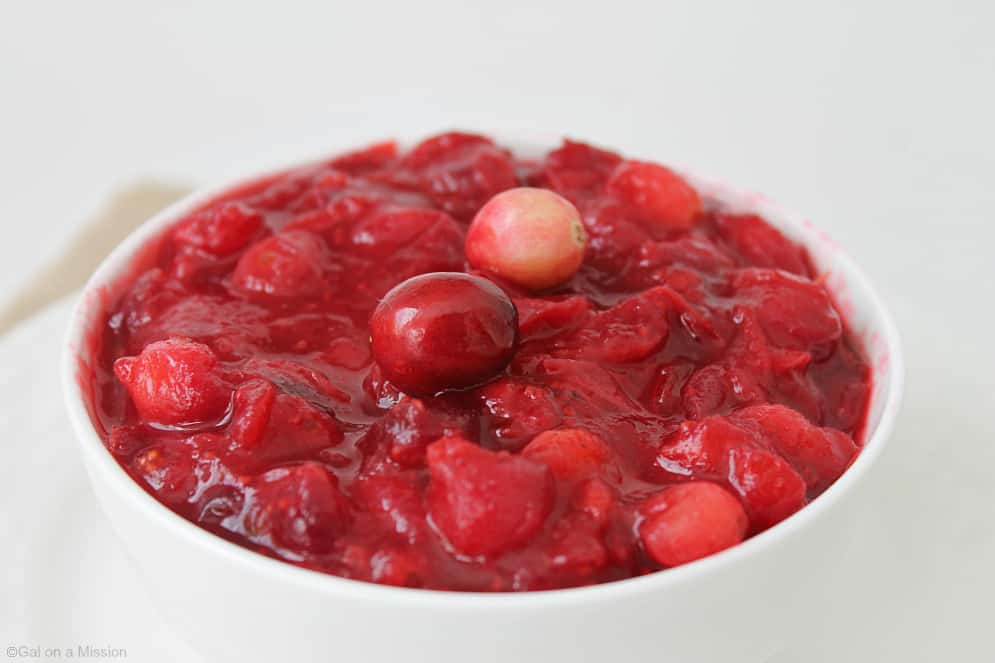 With the bright red color it will compliment any Thanksgiving decorations you may have on the table as well. I love, love when food is bright and bold with color. Am I the only one you thinks that?
The bright and bold colors just makes me want to go get a spoon and dive right on in.
For Thanksgiving you seriously need to make this maple cinnamon cranberry sauce because you yours guests and family will absolutely love it. It is still a Thanksgiving stable, but this version adds more flavor and yumminess Okay – I know yumminess isn't a word, but it really should be!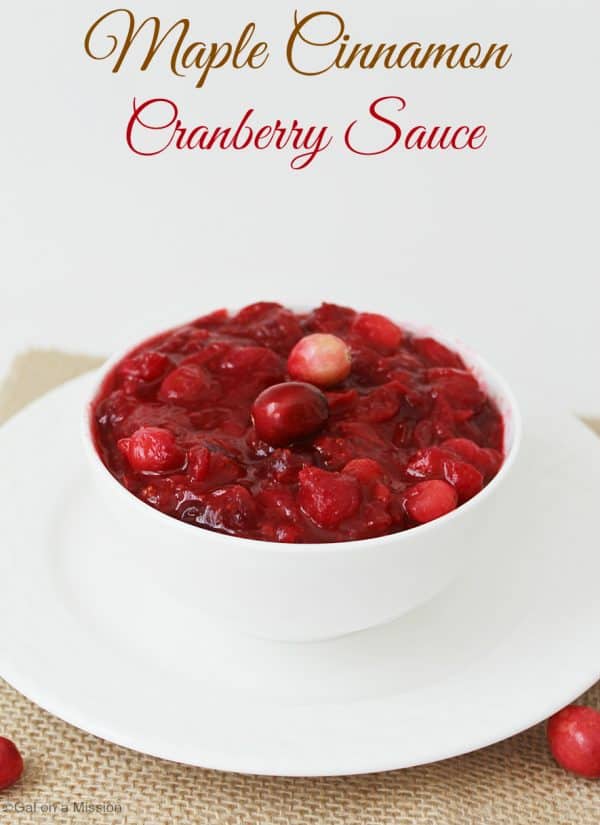 12

ounce

bag fresh cranberries

1

cup

water

2

tablespoons

maple syrup

1/2

teaspoon

ground cinnamon
12

ounce

bag fresh cranberries

1

cup

water

2

tablespoons

maple syrup

1/2

teaspoon

ground cinnamon
Open your bag of fresh cranberries and wash them in cold water using a colander.

Using a large saucepan, add the water and let it come to a boil.

Add in the fresh cranberries and reduce heat to low. Simmer for 10 minutes.

Stir in the maple syrup and cinnamon.

Pour sauce in a large bowl, cover and store in the refrigerator until you are ready to serve it.
What is your Thanksgiving staple in your family? 
This post is shared at all of these great parties!